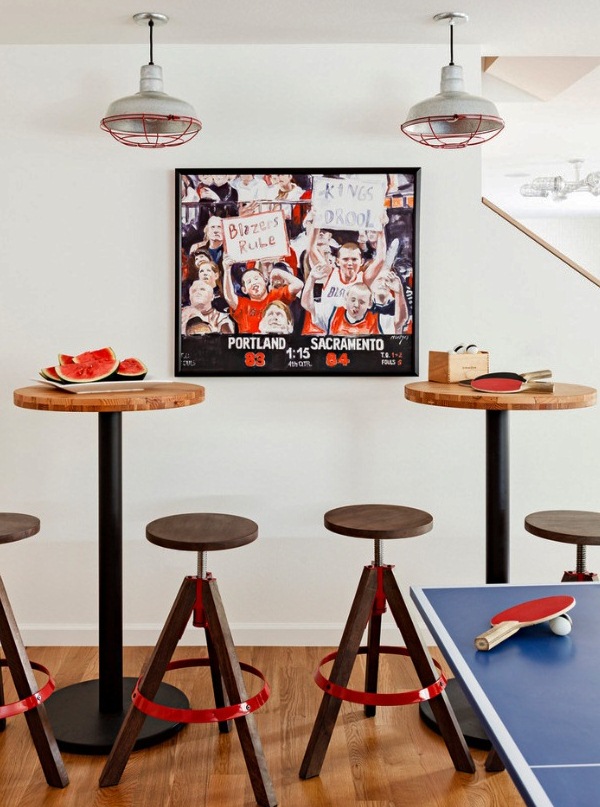 Warehouse Pendants Offer Plenty of Light for Low Ceilings
Unless you build your own home from the ground up, it's hard to find the perfect room. A space may be too narrow, too wide, or the ceilings may be extremely high or low. Lighting can be tricky when working with various ceiling heights but there are plenty of options available both in shade styles and in mounting options.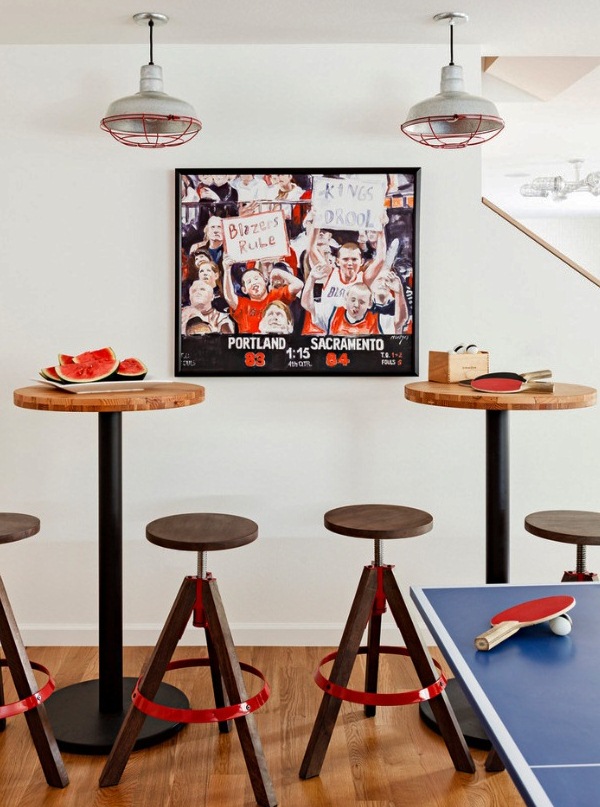 The design team was going for an industrial chic look to capitalize on the family's love of sports and travel. They chose the Bomber Pendant Light in a galvanized finish with a red wire cage to perfectly suit the space. With low ceilings in the basement, the designers wanted fixtures that were not only beautiful but solidly built with high quality craftsmanship that would last. The American-made Bomber comes in four shade sizes and a variety of durable finish colors from traditional shades to more modern hues. A standard black cord was used to hang these pendants close to the ceiling but not quite flush.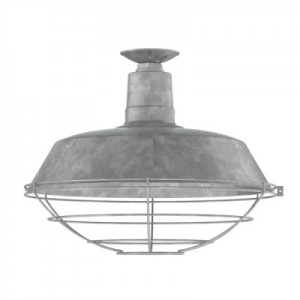 If you're faced with this type of low ceiling, you might also consider our Original™ Warehouse Flush Mount Pendant, another popular fixture in our Barn Pendants collection that offers the classic look of an authentic RLM warehouse shade in a flush mount design. This fixture comes in five shade sizes ranging from a modest 12″ to a generous 20″ version. Choose from the same beautiful and durable powder coat finish colors as the Old Dixie and browse our other finish options such as the wire cage or cast guard and glass. This light is rated for wet locations so it would be at home indoors or out — in the laundry room or the lanai!
Top photo courtesy Mosaik Design & Remodeling, Fig Studio, and Lincoln Barbour Photo