Vintage Victorian Pendant Complements Tropical Bungalow Bathroom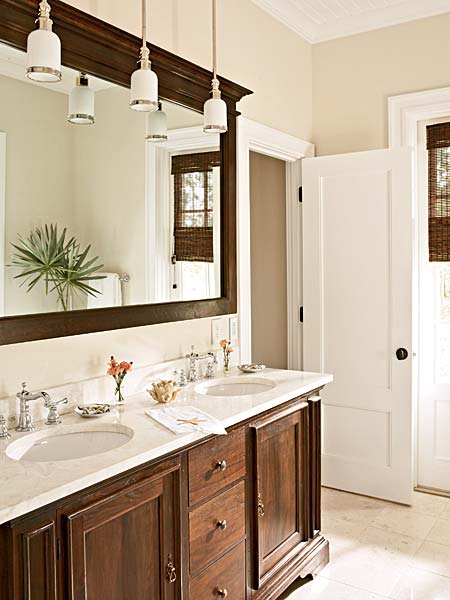 Have you ever caught an episode of House Hunters International? The homes across the globe are absolutely gorgeous, and you seem to notice a theme amongst homes of certain regions and climates. Villas in the European countryside have unique details in the molding, as well as authentic clay shingle roofs. Asian flats are minimalist and sleek, with the occasional bamboo garden. While these are all beautiful in their own sense, there's no denying the favoritism that a tropical bungalow typically receives.
Like the master bathroom shown above, homes in coastal regions have a lot of the same features. Rich wood cabinetry, creamy white walls, and touches of nature throughout are what make these lodgings so desirable to those around the world. So what if you don't have the budget to buy a vacation home in Fiji? Making a few changes to your home could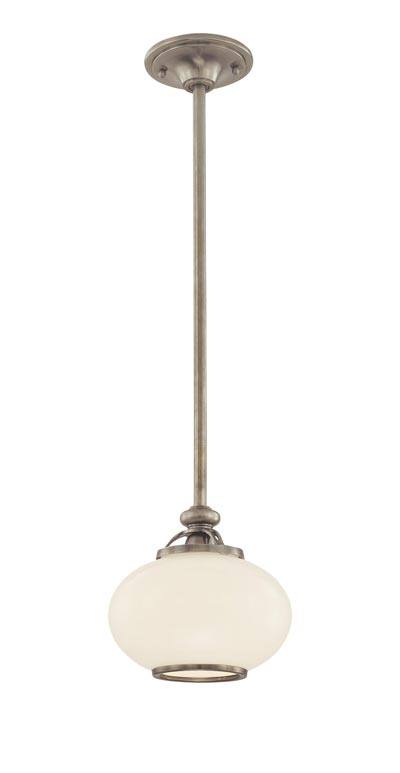 instantly make you feel at ease. A couple gallons of Water Chestnut by Glidden will give you the airy shade of beige seen on the walls, while the Florence Pendant Light adds a little bit of true elegance.
Staying true to the old world charm of these bungalows, the Florence Pendant, along with our other Vintage Pendants, is available in traditional finish options. Old bronze and satin nickel are among the favorites, while polished nickel contributes to a modern appearance. At a $324.00 price tag, the Florence is moderately priced considering it's long lasting style and quality. Not only meant for tropical environments, this ceiling light complements most design tastes, ranging from classic and traditional to simple and modern. While you're looking for a new fixture for your home remodel, consider a Victorian pendant light like the Florence. We promise that the investment will only increase the visual value of your home in years to come!
Top Photo Courtesy of Coastal Living