Chain Hung Pendant Lighting | Vintage Style with Modern Options
If you follow the Barn Light Electric Facebook page, you probably saw the post last night about our new commercial that is airing. Barn Light Electric was named Large Business of the Year in 2015 at the Bright House Networks Regional Business Awards last March. Part of our prize package was this commercial production.
The opening sequence of the commercial was filmed in our Inspiration Room — the hot, dusty space where owner Bryan Scott has collected vintage lights over the years. These rugged fixtures were manufactured during a time when products were built to last — crafted from the very best materials, by hand, to stand for generations.
This room is where we get inspired to create new lights that not only honor the past, but feature contemporary finishes and options that make them suitable for today's homes and businesses.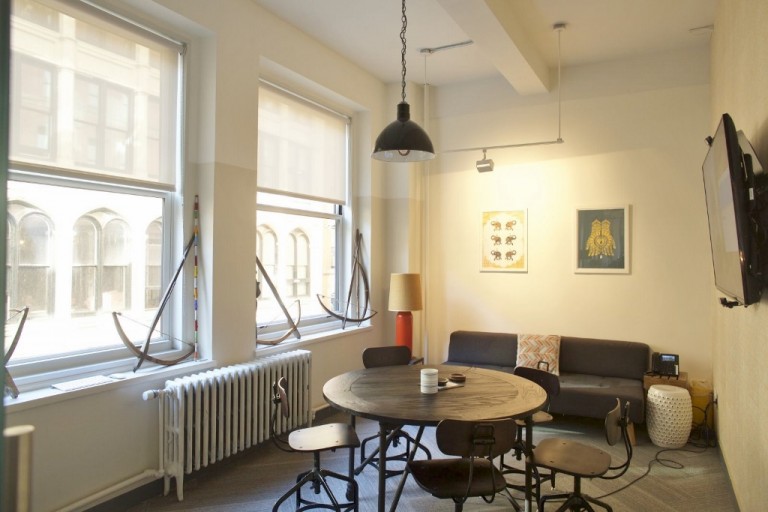 For example, chain-hung lighting was very popular back in the 1930s and 40s and was often found hanging in factories and warehouses. From these roots, we created RLM-inspired warehouse shades attached to sturdy chain mountings for ceiling pendants that are both stylish and versatile.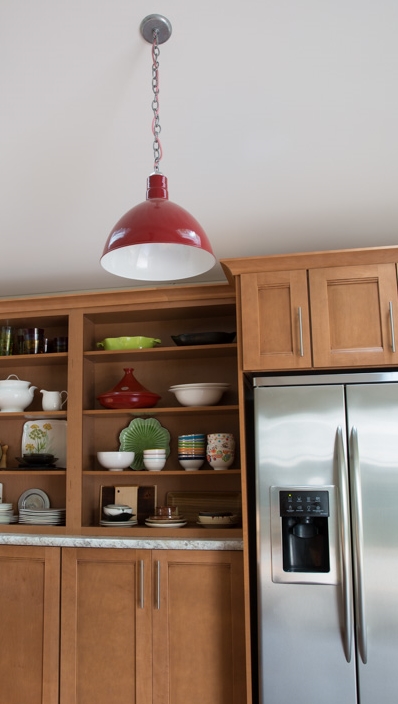 This beautiful Wilcox Chain Hung Pendant Light is hand spun from steel and finished with a high-gloss porcelain enamel finish much like the ones made 75 years ago. But the palette of finish colors has expanded way beyond the Black and Vintage Green choices of the day. This Cherry Red finish is one of 11 porcelain colors to choose from, but yes, you can still get Black and Vintage Green!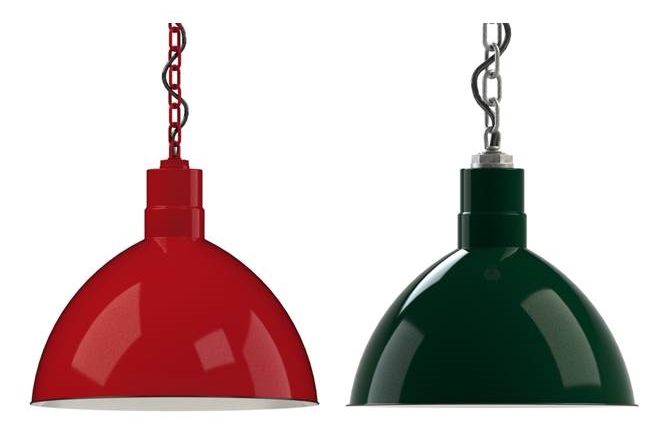 Five shade sizes are available for the Wilcox and you can even customize the chain and cord to add more visual interest. The Wilcox on the left above sports a Cherry Red finish with matching chain and a standard black cord while the one on the right features the Vintage Green finish with a Galvanized chain and standard black cord.
Be sure to browse the entire collection of Ceiling Pendants which also includes shallow bowl pendants, the delightful radial wave shade, and several vintage industrial fixtures with guard and glass features.