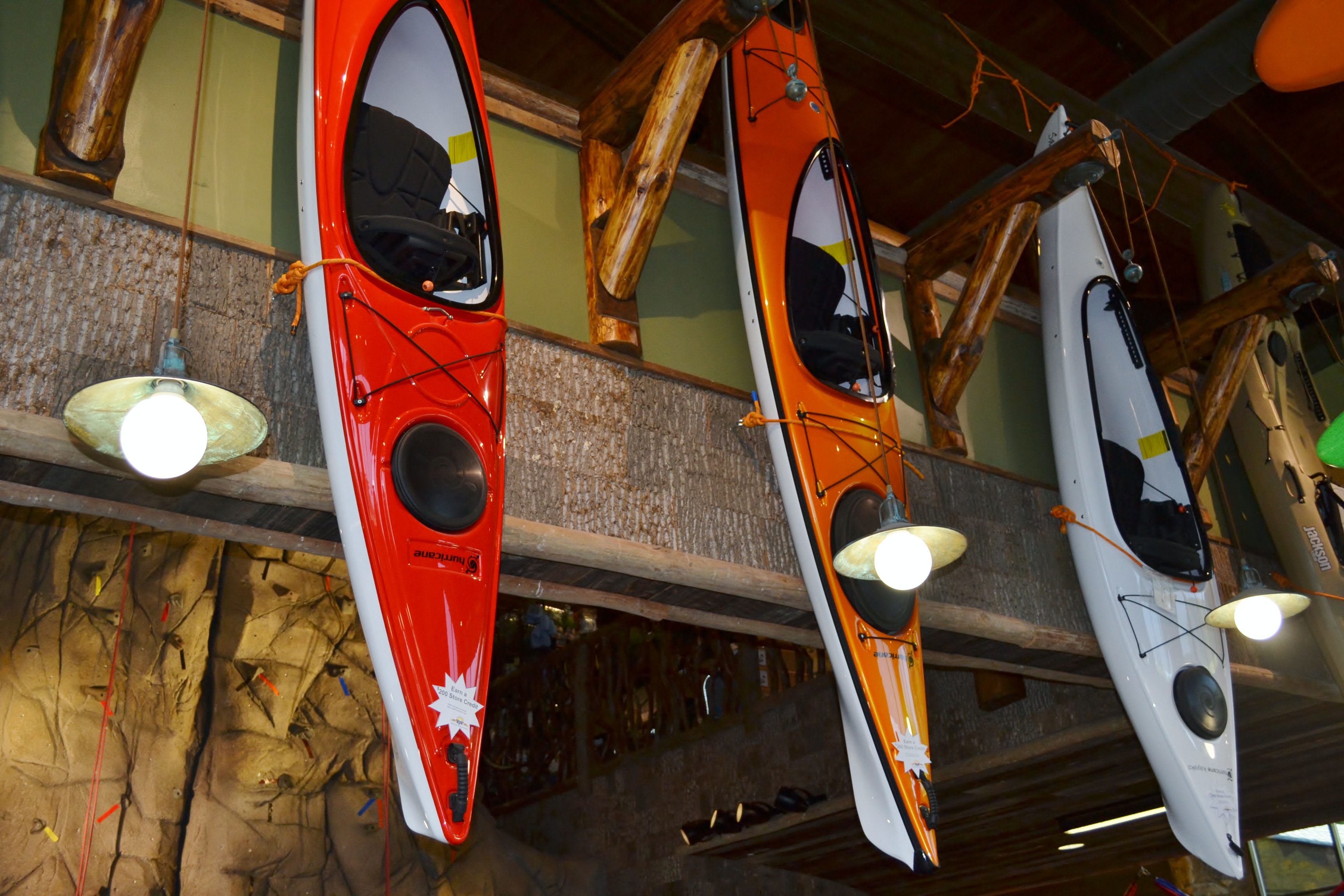 Vintage Shade Spices Up Lighting Scheme in Outdoor Store
The Nantahala Outdoor Center in Gatlinburg, Tennessee, like many other commercial businesses, uses track lighting to help put the spotlight on their tables and displays. But to bring some distinctive flavor to their lighting scheme, they also added more interesting fixtures throughout the store. When you enter the two-story facility which opens up to the second floor in the center, there is much to see with a climbing wall, life-size black bears standing watch, and a swinging bridge connecting the spaces. Your eyes are also drawn to a row of  colorful kayaks hanging from the rafters which are accented by vintage lights mounted on pulleys that can be pulled up and down.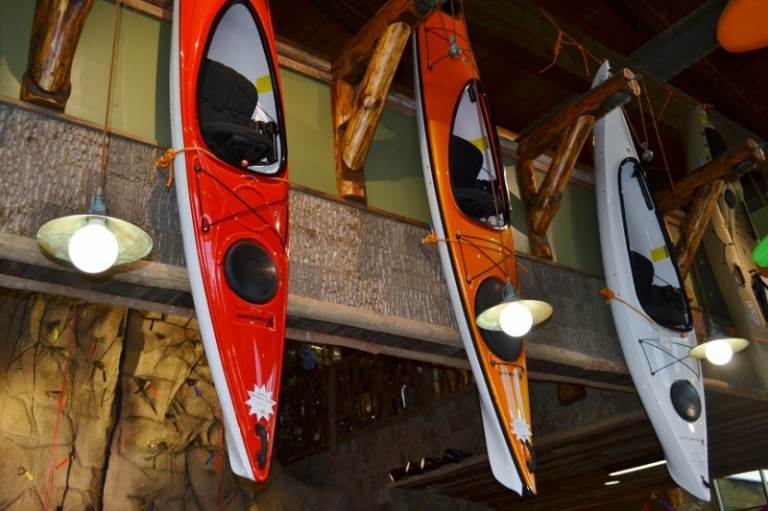 These shallow bowl shades have a nice patina finish which lends an antique feel to the fixture. The shades have a similar shape and design to our Ivanhoe® Sinclair Industrial Porcelain Pendant found on Vintage Barn Lighting. Based on an original 1930s design, the Industrial Pendant is hand spun by our very own American craftsmen who use commercial grade steel to create these rugged fixtures. The drop cord mount follows a simple industrial style with a vintage nickel socket and an authentic on/off knob. You can choose a standard black cord for this light but why not try a colored cotton twist cord?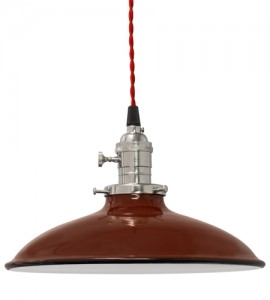 The rugged nature of this light fixture is matched only by the highly durable glass enamel coating which is also hand applied by our craftsmen. The porcelain coating will never fade even when hung outdoors, and you can keep it looking like new with a simple soap-and-water cleanup. Choose from one of our nine beautiful and shiny porcelain finish colors. And for the perfect finishing touch, don't forget the Nostalgic Edison Style Light Bulb available in a variety of styles.
To see more interesting lighting at the Nantahala Outdoor Center, check out today's main blog over at Barn Light Electric!