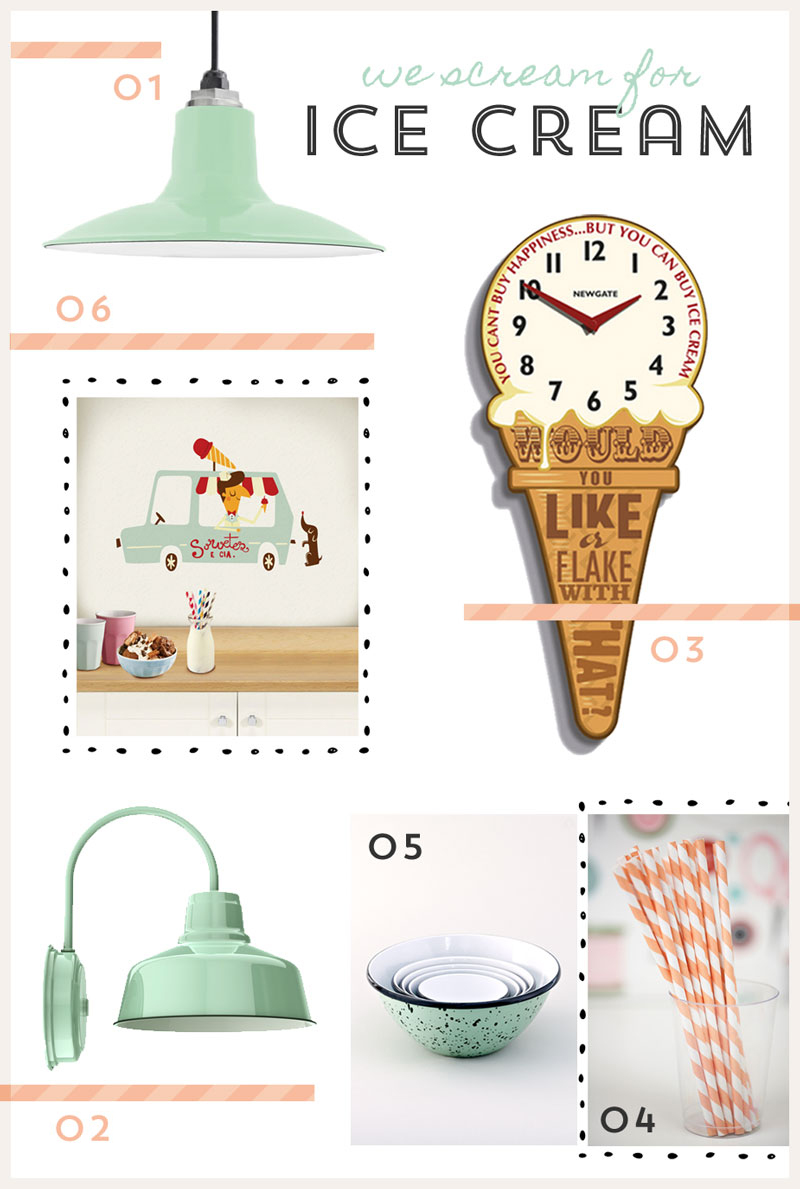 Style Me Sunday: We Scream for Ice Cream!
Charles Baxter wittily noted, "Forget art. Put your trust in ice cream." We couldn't agree more! There's little more refreshing and comforting than a chilly bowl of ice cream on a warm spring afternoon. With the summer heat wave on the cusp (well, at least for us Floridians!) the very thought of ice cream makes our mouths water. So, why not decorate with fresh home decor that remind us of one of our favorite desserts?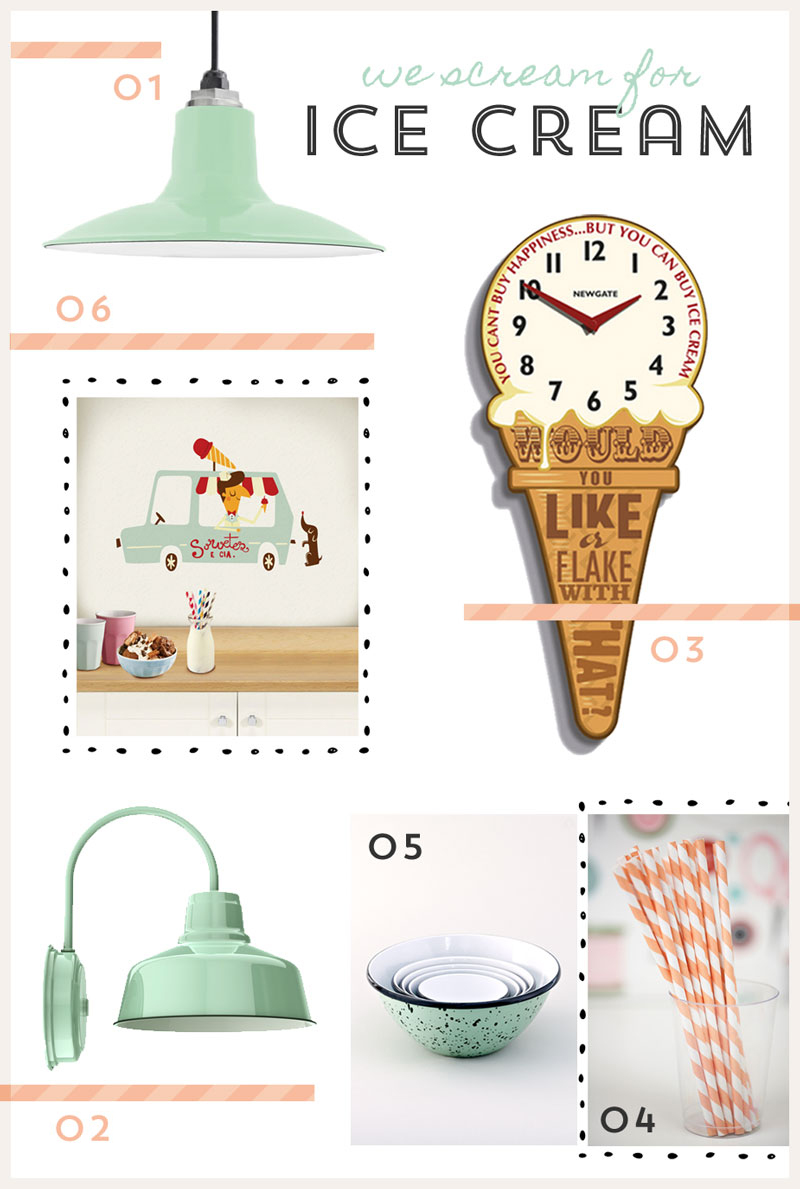 Mint green and peach are Spring '13 color essentials. From wall finishes to flouncy skirts, you can't go wrong. It's no surprise we find these pastel hues in some of our favorite frozen treats like mint chocolate ice cream and peach sorbet.
1. & 2. Minty fresh jadite anyone? Our beautiful porcelain finish was inspired by vintage jadite housewares. How do you like yours? Perhaps the Dominion Porcelain Pendant is what you need to light up your soda shop counter top. Perhaps you're in need a compact wall light like the Esso Wall Sconce to help illuminate your bedside while you dive into your favorite book and a milkshake. The great thing about mint is that we love it year round!
3. I'll let you in on a little secret… The Ice Cream Cone Clock is my favorite fixture from our Vintage Timekeeping Collection. Its nostalgic design eludes to old wooden shop signs and its little red dials are the cherry on top!
4. Practical and charming, these Peach Paper Straws from saralukecreative are perfect for accessorizing your celebrations. Who wouldn't want to guzzle down a root beer float with some retro straws? Especially ones that are biodegradable!
5. Have you ever eaten cereal from a porcelain enamel bowl? Our Build-Your-Own-Graniteware collection is for the nostalgia lovers who enjoy their ice cream in vintage enamel bowls. Plus, the jadite and black speckled finish resembles delicious chocolate mint ice cream.
6. Etsian illustrator Meuadoraveliglu captured our hearts with her playful Ice Cream Man wall decal. It reminds us of an innocent time: when the sound of the ice cream truck had us bolting to the windows and begging our mom for some cash.
We style our sundaes with cherries and sprinkles… It's about time we add a little sweetness to our home decor!