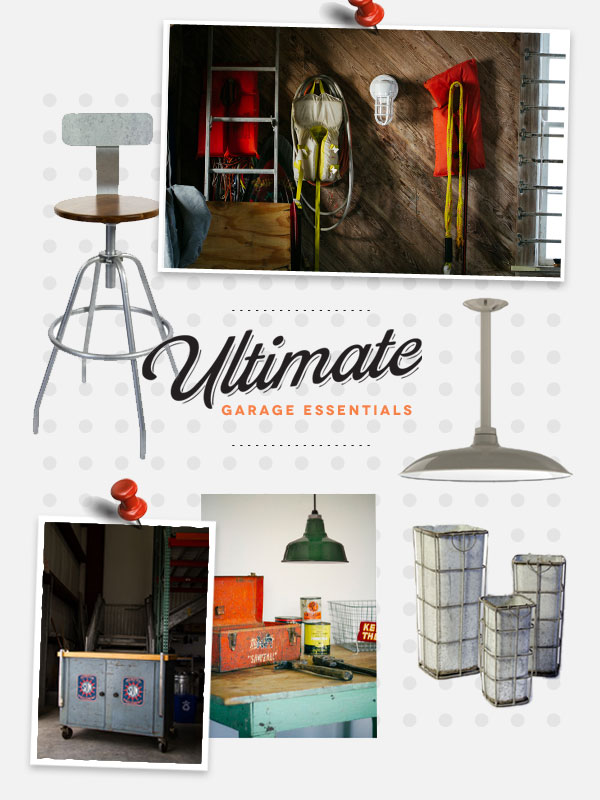 Style Me Sunday: Ultimate Garage Essentials
Springtime got us in the mood to revive our gardens and summer has us wanting to play. From playing in the sprinklers in the back yard, frisbee in the front, or waxing the car in the driveway, this is the time of year to engage with the outdoors. If you're like me, the garage is the ultimate hangout. Many fond summer memories were created while sipping on a glass of lemonade as I watched my dad grilling just outside.

This Father's Day, we want to inspire you to clean our your Dad's garage to make way for the ultimate man space. Here's our list of man space essentials: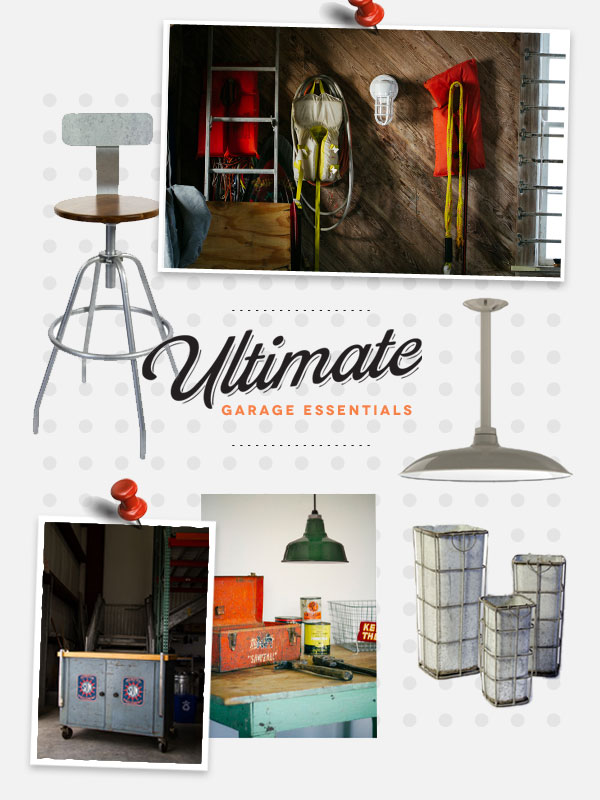 The first step towards an inviting garage is good seating. Incorporate unique pieces of furniture like these American-made Industrial Factory Stools for friends and family to come and linger on. Their durable powder coat or galvanized finishes and swivel tops are crafted to last.
Garage organization systems are much needed to control the clutter. A portable cart like the Sun Service Equipment Vintage Rolling Shop Cart adds nostalgic flair with its vintage engine analyzer bottom and restored wooden top. Coordinate this mobile work station with with other industrial elements like these Tapering Zinc Containers. Rugged storage containers come in a set of three: one for wood scraps, one for lawn tools, and then a catch all!
Don't let your garage turn into a dark, unused space at night. Let it function 24/7 with proper lighting! Wall sconces like the Atomic Topless Streamline Industrial Guard Sconce may have a sleek and compact silhouette, but it is durable enough to weather high-traffic areas. For ample lighting in this space, try a shallow bowl ceiling light like the Skylark Stem Mount Pendant. If you're looking for a utilitarian light, an 8″ Esso cord hung pendant is perfect! It's porcelain finish will withstand bumps and damp conditions, while its cord hung mount will allow you to reposition it for your needs!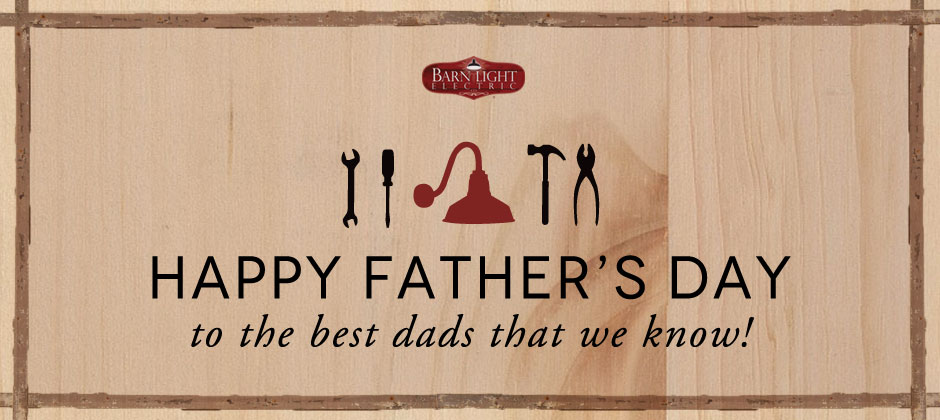 Sun Service Equipment rolling carDon't let your garage turn into a dark storage room! Light it up wThese rugged storage containers