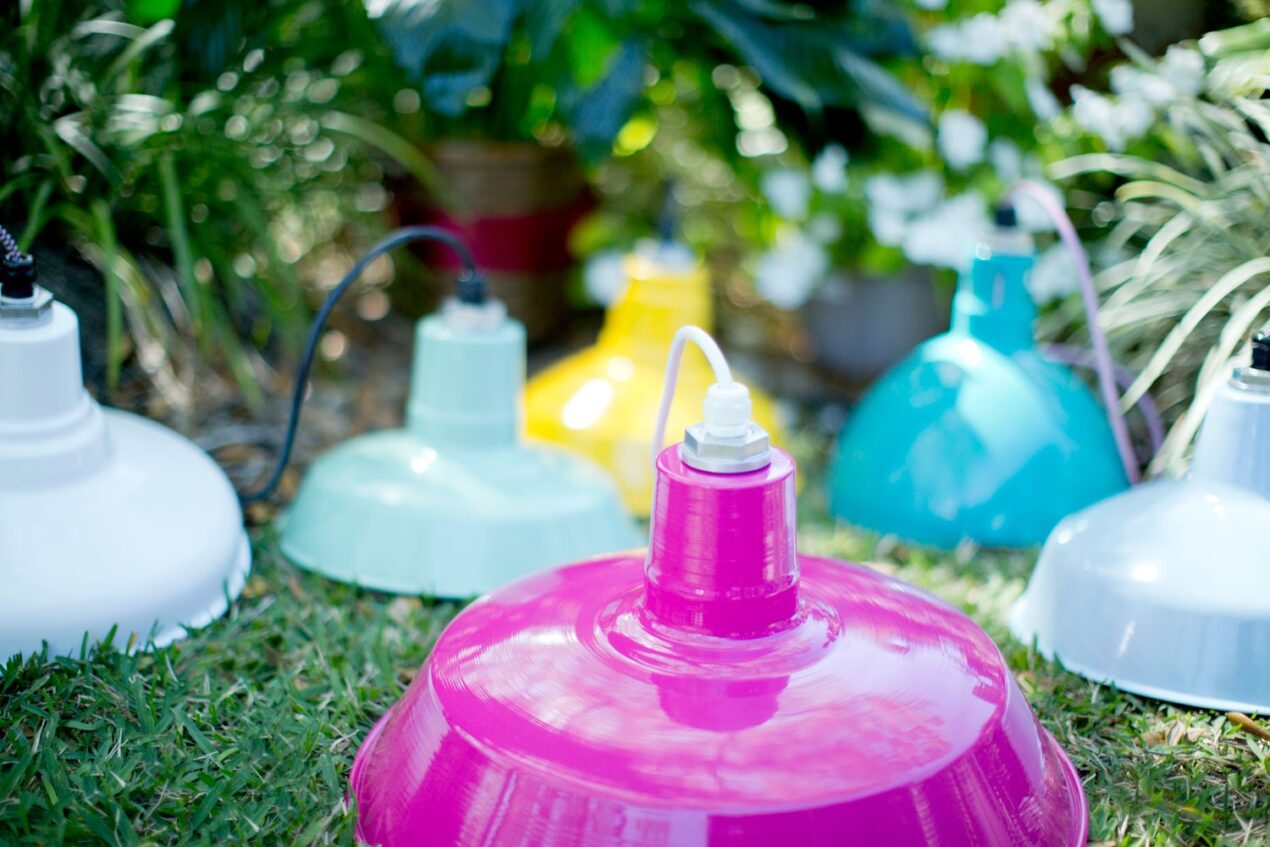 Style Me Sunday: Suddenly Spring
We were excited when Punxsutawney Phil saw his shadow this year. Winter would end early and this little group of Floridians could finally enjoy the sunshine and temperatures of spring. Strangely, it seems like the opposite is happening…There's nothing like slipping on a pair of flip flops and shorts only to discover cold winds nipping at your toes!
We're eagerly anticipating a climate shift and to walk outside to suddenly spring!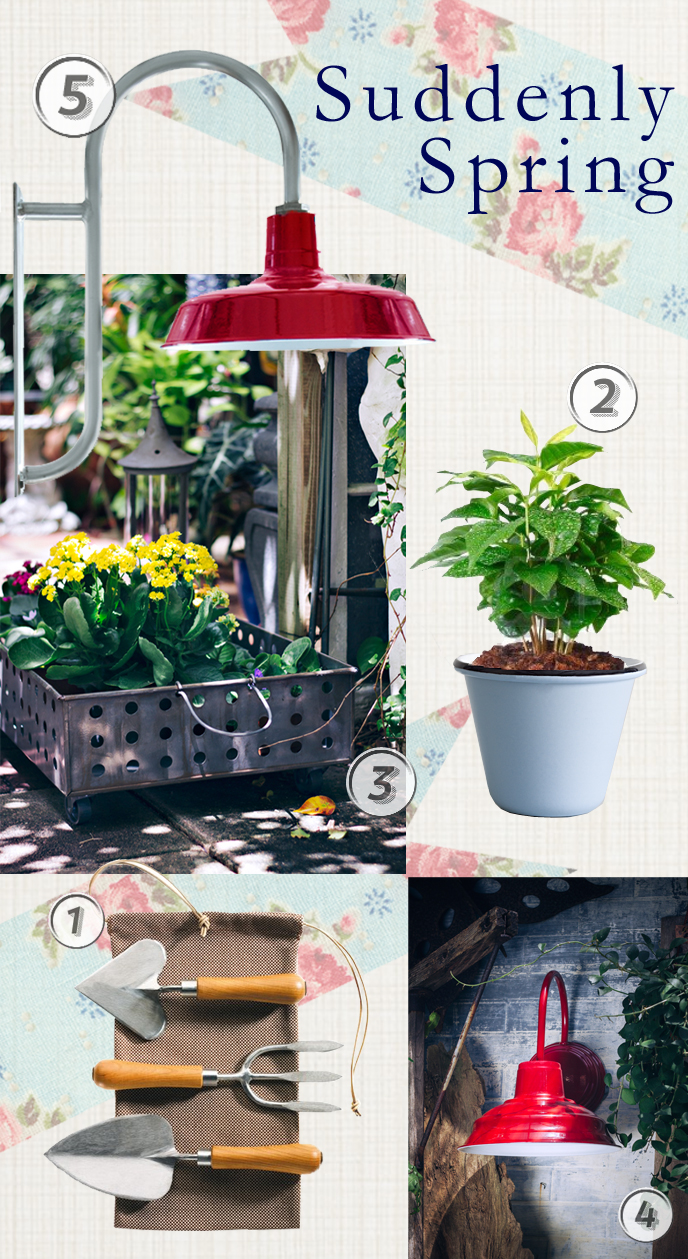 The first task many of us will tackle will be garden renovations! Gather up your supplies. If you're in want of supplies, we're drooling over these Harmes Gardening Tools. Love the charming silhouettes of this space, trowel and weeding fork!
For transportation or display, this hand-crafted Enamelware Cup is durable enough to take on the task. Plus, thanks to its porcelain enamel finish, clean-up will be a breeze!
Transport your colorful foliage and supplies with a Rolling Metal Dolly. The perforated sides allow water to run free while you're tending to your fresh plants.
Garden lighting is a great opportunity to celebrate color while respecting the environment. While shopping for outdoor lighting, consider how your fixtures will impact the environment. Down light reflectors like classic RLM lights and barn lighting often feature directed light that limits glare and preserves natural lighting.
The Bomber Wall Sconce combines decorative barn lighting with functional utilitarian qualities. Use this light above your work space for ample lighting. If you are looking for energy efficient alternatives, check out the Bomber LED Sconce! Looking to light up your shed? The Original™ Warehouse Gooseneck Light has a heavy duty frame that is perfect for mounting in the harshest of weather conditions. Plus, its sleek styling is easy on the eyes.
Dear Spring, we're ready for you! Feel free to come and stay a while…
Harmes Gardening Tools.from Hermes | Enamelware Cup from Barn Light Electric | Rolling Metal Dolly from Barn Light Electric | Bomber Wall Sconce from Barn Light Electric | The Original™ Warehouse Gooseneck Light from Barn Light Electric