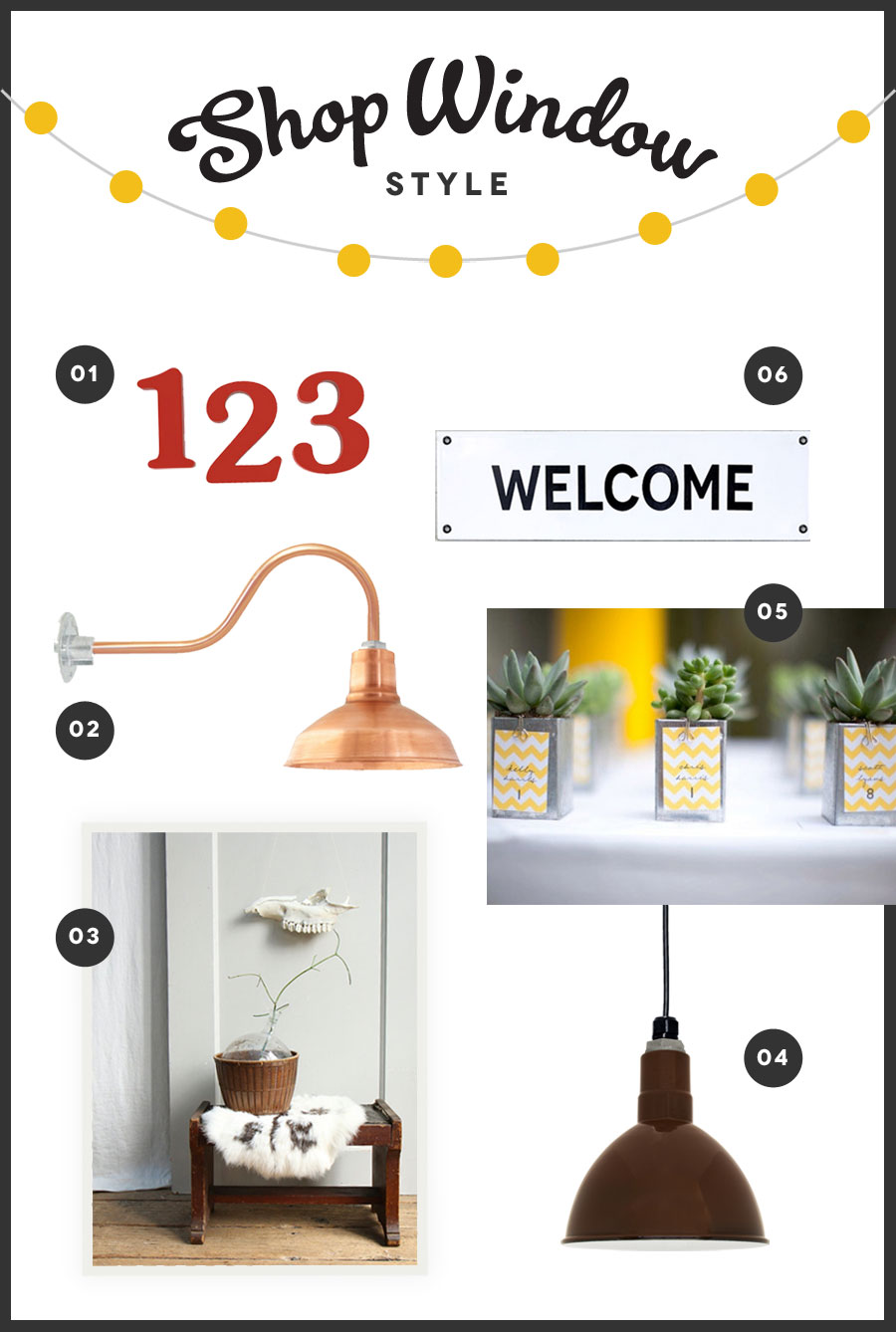 Style Me Sunday: Shop Window Style & Inspiration
School is out, time to shop! If you're a business owner, it's time to consider your store or restaurant's presentation. Will your shop window draw a crowd, or do guests simply walk on by?
This Style Me Sunday we're offering some tips that will add curb appeal that is sure to attract consumers. From spot lighting to product display, we want to help you spruce up that space to create an eye-catching window showcase!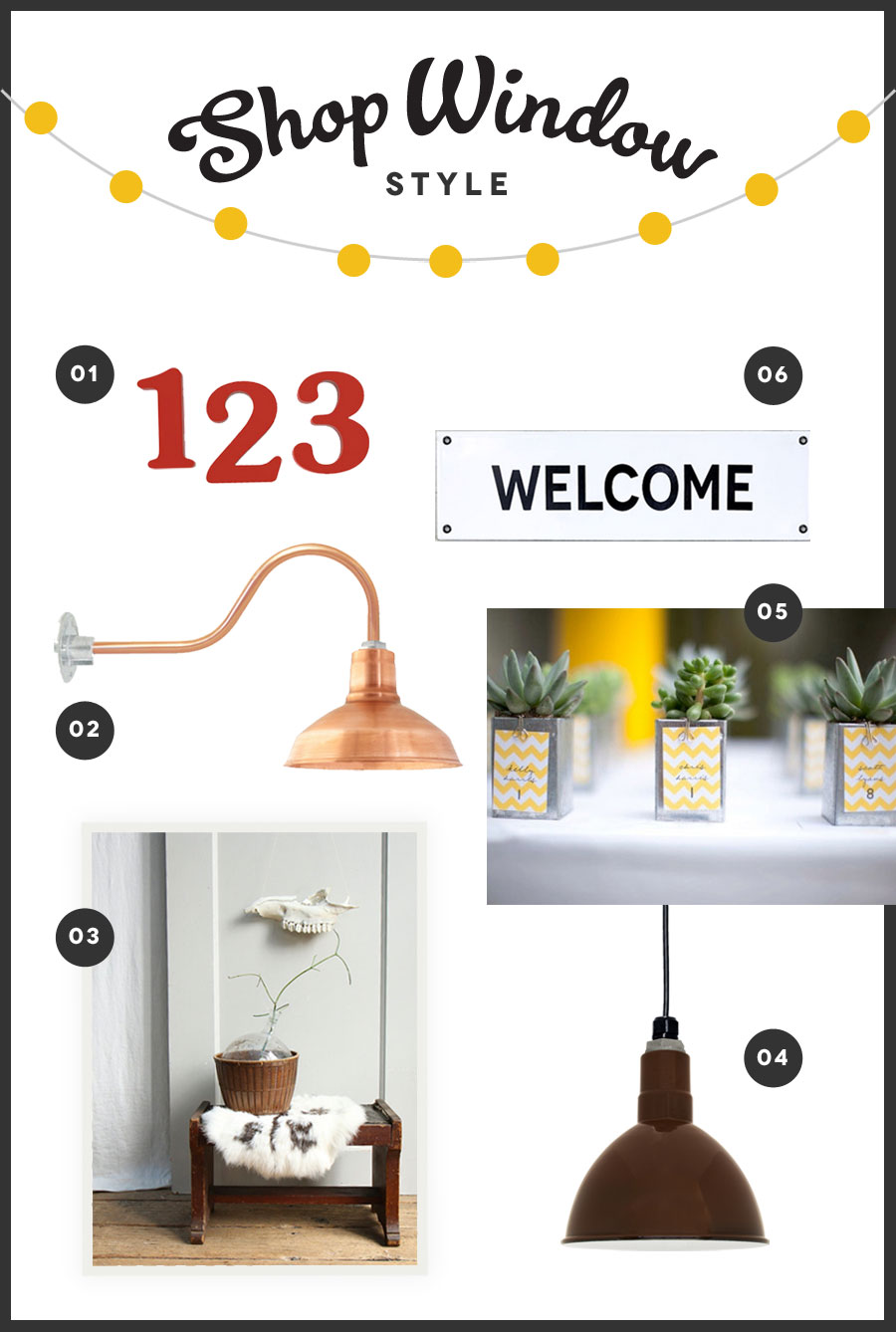 While there is a bounty of tips we can offer about creating a strong store window display, it's important to consider your consumer, products, and the mood.
Knowing your audience and their relationship to your brand is essential to visual merchandising. Understanding which of your products appeal to your customers allows you to showcase items that will draw them in. For example, if succulent plants are en vogue, why not place them in a sunny location where they will be seen and adored? Try arranging them on something unique like a step stool or stack of books. Placing hot items up front and center is like placing a bowl of candy in front of a child. Must. Have. Please!
Be sure your display window is bright and your products are easy to see. Spot lighting is a must. By illuminating your products, you create visual hierarchy that helps your customers know what's important. Down lighting pendants like the Ivanhoe® Wilcox Deep Bowl Pendants are great for casting ample lighting, while it's neutral bronze finish isn't distracting. Eclectic lighting like these apartment lights add texture and character to your window display.
Another fun retail tip: This is your opportunity to take something unusual and style it to be irresistible! Customers may never consider using a skeleton in their home decor, but when paired with a Primitive Wood and Leather stool and other exotic items it becomes fascinating. Caught your attention, didn't it? If you have one product or dish you can't quite move off the shelves, why not spruce up its surroundings to add to its appeal?
While products and lighting may appeal to your customers' tastes, it's important to appeal to their sensibilities. Friendly signage like this Porcelain Enamel WELCOME Sign literally states your intentions. Your retail display window is your way of expressing that your shop is the place where they want to be — and are wanted! Beautiful address numbers will help your happy customers find their way back to repeat their experience.
What is a beautiful work of art without a proper frame? Likewise, your shop or restaurant's window needs to be surrounded by attractive signage and lighting that spotlights all its stylish glory. Gooseneck light fixtures with angle or RLM shades are classic lighting for commercial spaces. If you're looking for a twist on the traditional, why not go copper? The Drake Copper Gooseneck Light takes the cake for beautiful and functional lighting fixtures. Its solid copper construction adds a touch of opulence!
Need more styling tips? Check our of Customer Gallery full of creative commercial displays and interiors!
1. House Numbers from Barn Light Electric | 2. Drake Copper Gooseneck Light from Barn Light Electric | 3. Primitive Wood and Leather from Ethanollie | 4. Wilcox Deep Bowl Pendant from Barn Light Electric | 5. Succulent Wedding Favors from DiamondFloral | 6. Porcelain Enamel WELCOME Sign from Barn Light Electric