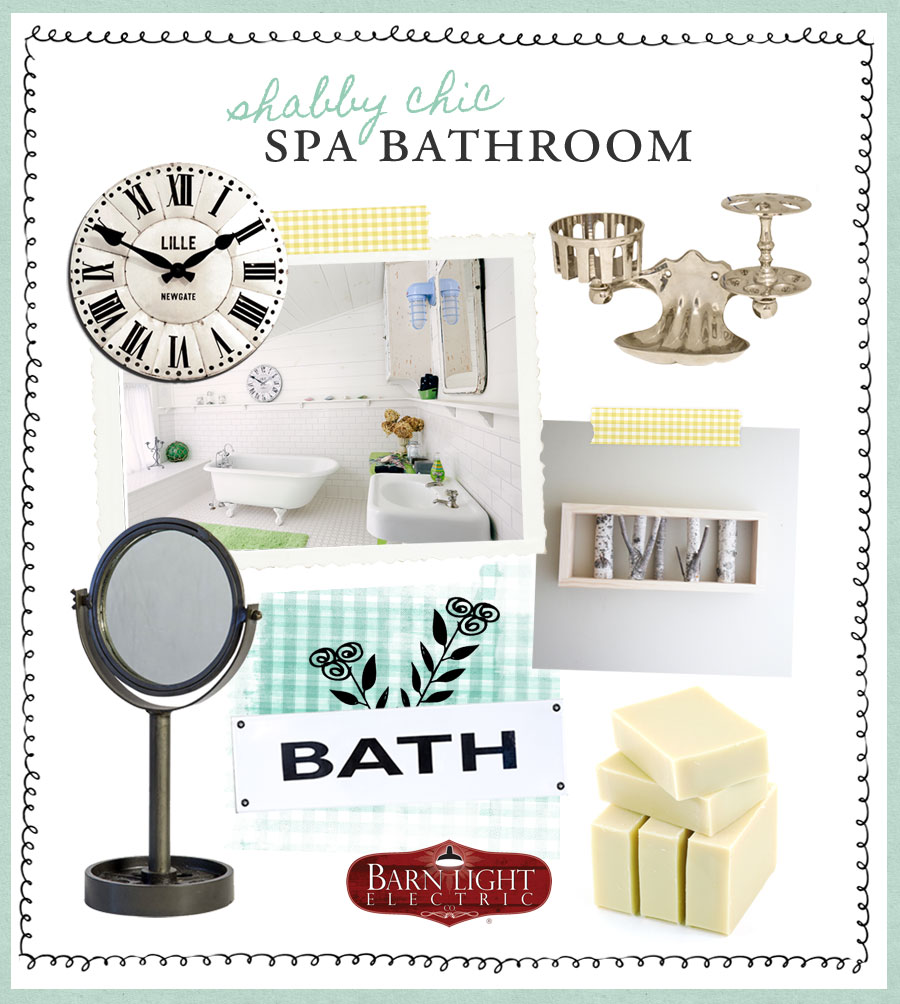 Style Me Sunday: Shabby Chic Bathroom Retreat
The right ambiance can make or break a bubble bath experience. Confession time: How many candles do you surround your tub with hoping their warm glow will distract you from your chunky, dated bathroom accents and the fact that your tub might be a little too small for full reclining? Are you washing between your toes with dawn soap? What is your bathroom decor saying about you?

If you want your bathroom to say, "I love stylish, hand-picked home decor accents and the occasional evening of pampering" — this bathroom is for you! It's easy to get cozy when you have the essentials like lavish porcelain tubs, bubbly handmade soaps, and rustic mood lighting! Here are our picks for a Shabby Chic Spa Bathroom.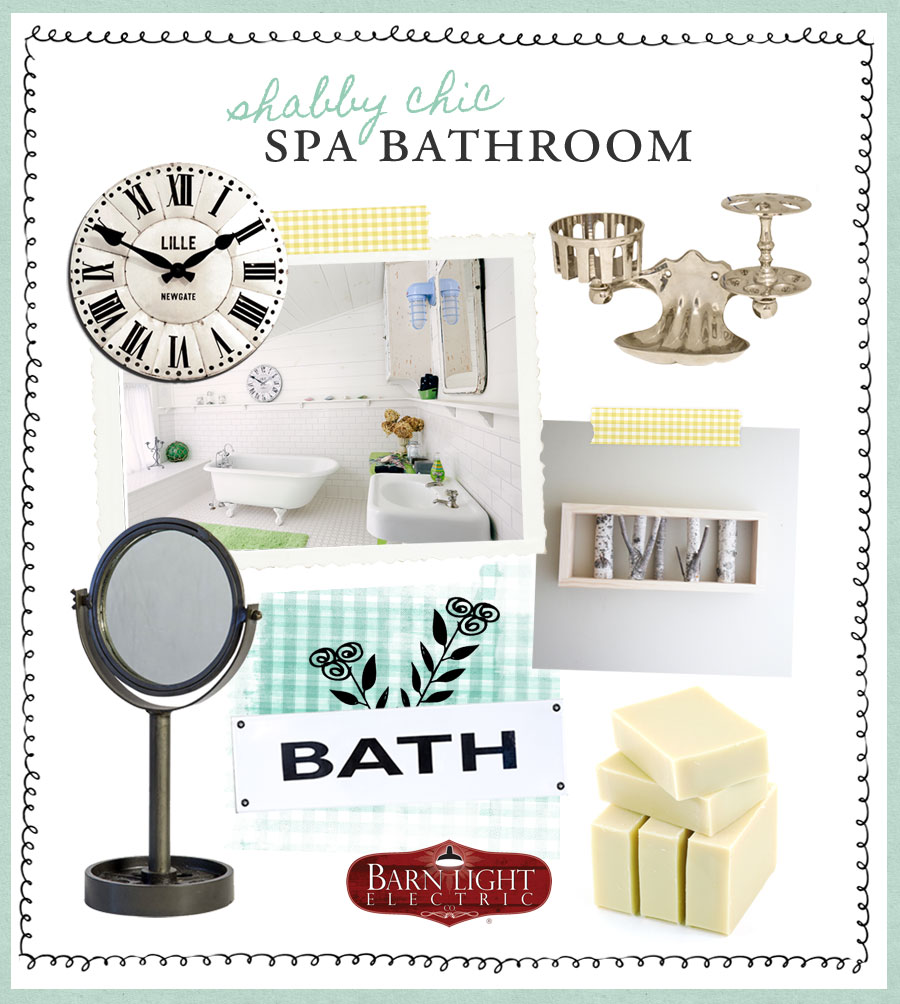 Remember our trip to Tybee Island? We fell in love with the nautical accents and whimsical cottage styles. The beautiful bathroom in Mermaid Manor reminds us how calming a crisp, white palette can be. Our Atomic Topless Streamline Industrial Guard Sconce adds a touch of pastel and the frosted glass emits soft and soothing light. Vintage accents make this space memorable.
Ignore the time but keep the clock with this Lille Tin vintage timepiece. A Vintage Industrial Mirror makes a portable helper for your makeup routine and storage is a breeze with the Nantucket Wall Mounted Toiletry Shelf. Add a touch of nature with this Natural White Birch Forest Wall Art.
Trade in your harsh detergent for the moisturizing Betty's Luxury Bar Soap!
Atomic Topless Streamline Industrial Guard Sconce from BarnLightElectric |Lille Tin Clock from BarnLightElectric from BarnLightElectric |Vintage Industrial Mirror from BarnLightElectric |Nantucket Wall Mounted Toiletry Shelf from BarnLightElectric |Natural White Birch Forest Wall Art from urbanplusforest |Betty's Luxury Bar Soap from Betty's Not-For-Sheep