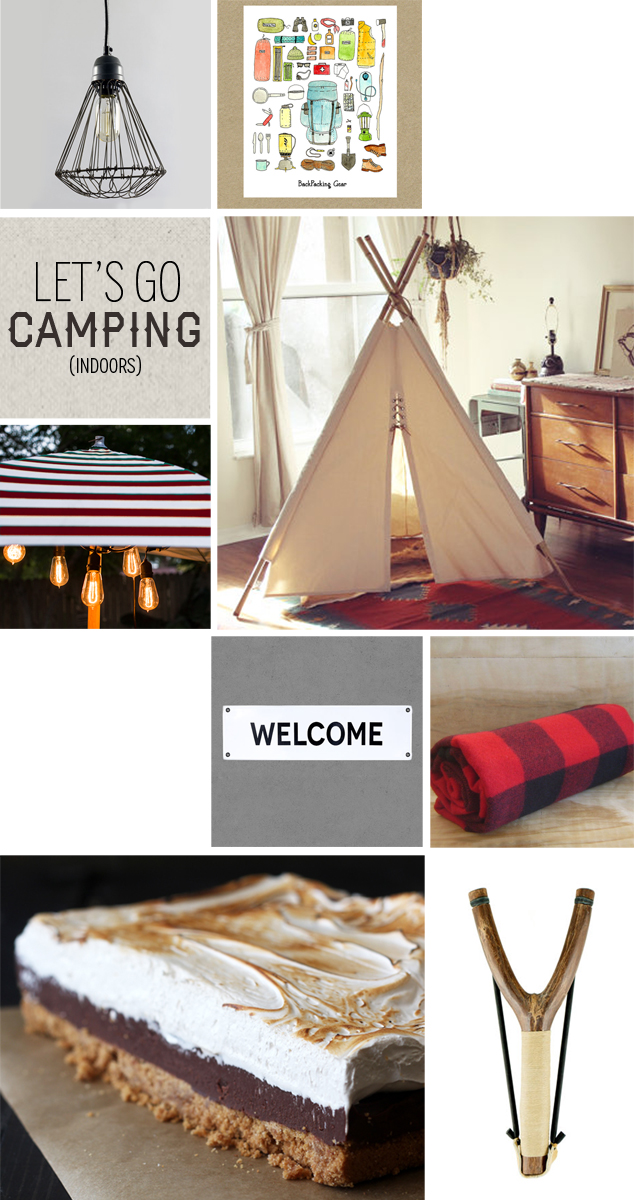 Style Me Sunday: Let's Go Camping (Indoors!)
Winter camping trips are a daring adventure. Freezing weather makes for the ideal opportunity to test out your fire-making and snuggling skills. Plus, in most places (especially Florida!) cooler weather means the disappearance of our peskiest wildlife, AKA, mosquitoes. Perhaps it's the early-November holiday itch, or simply a desire to take a holiday every day, but I've definitely seen a rise in the indoor camping trend. What could be cozier than pitching a tent on a stack of pillows? Here's a list of some of our favorite essentials for the next time you want to pitch a camping tent in your living room.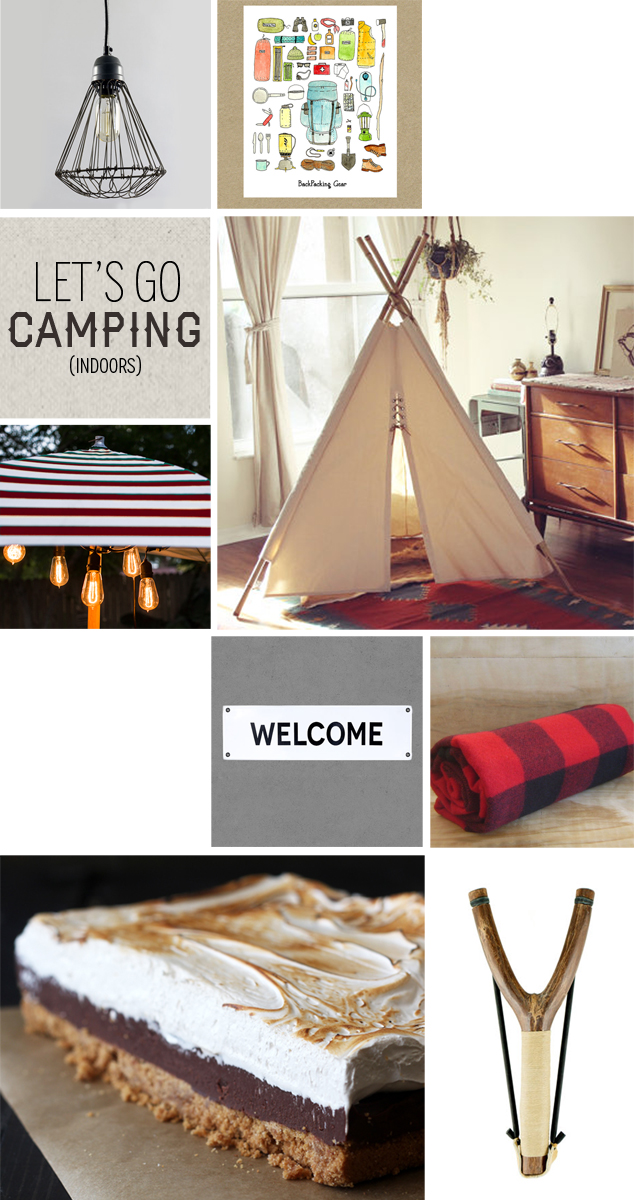 From a pillow fort to table and sheet, indoor tent options can be as extravagant as our imagination takes us. If you're into a little more sophisticated structures, Handmade Canvas Teepees are just for you! Just add bamboo sticks and you'll be set for a weekend in.
It's okay to stay up late if you have the proper "camping" light fixture. The Flexible Flared Base Pendant Lamp is a fun one to play with, and light enough to suspend from the center of your tent.
Carry on the spirit of camping with this adorable art print. You'll never forget what to pack with this watercolored Backpacking Gear Check List. Swiss army knife? Check. Camera? Check. Enamelware cups? Gotta get some of those…
Add a twinkle in the dark with a beautiful set of String Lights. If you're leery to start a fire in the room, be sure to suspend some timeless Nostalgic Edison Bulbs to imitate the warm glow of candle light.
Don't forget signage! Make your camping site extra welcoming with a porcelain sign. You can always keep unwanted tricksters at bay with this hand-crafted slingshot and cotton balls!
Nothing keeps out the cold quite like flannel. While you're camping indoors, crack open a window and swaddle yourself in this Handmaid Plaid Blanket.
S'mores! I almost forgot the quintessential camping treat… If you've got access to a kitchen, you should try a variation of this tasty theme with these S'mores Fudge Bars. Yum!