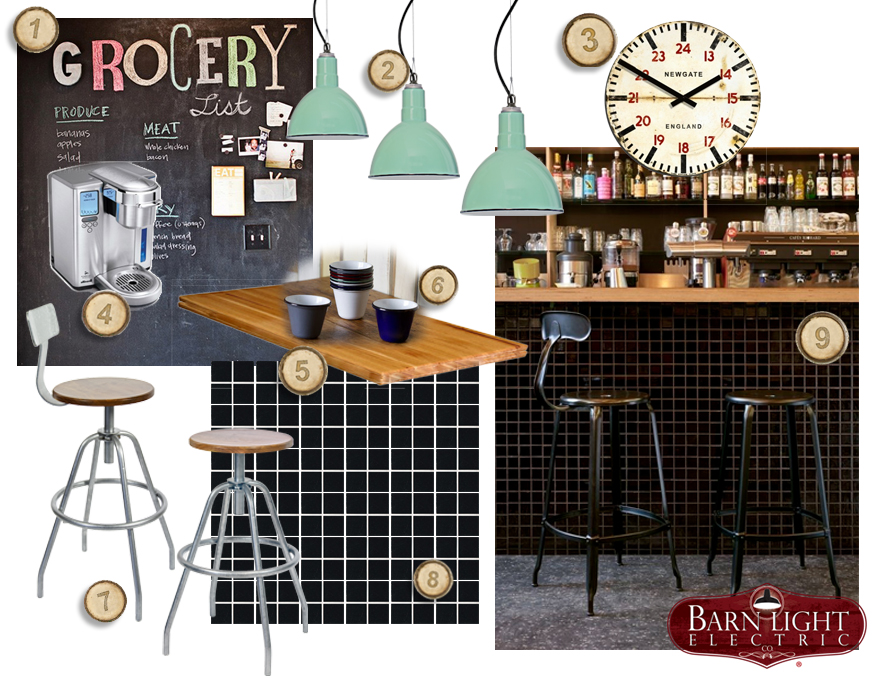 Style Me Sunday: Kitchen Coffee Bar
We're saying so-long to Pumpkin Spice Lattes and welcoming Santa's White Christmas with open arms! Fall and winter are the prime months for lounging at local coffee shops, so why not bring some coffee bar charm into your own home? Your kitchen bar is the prime real-estate for industrial bar décor, and this Style Me Sunday's style board will show you how to make the posh transformation!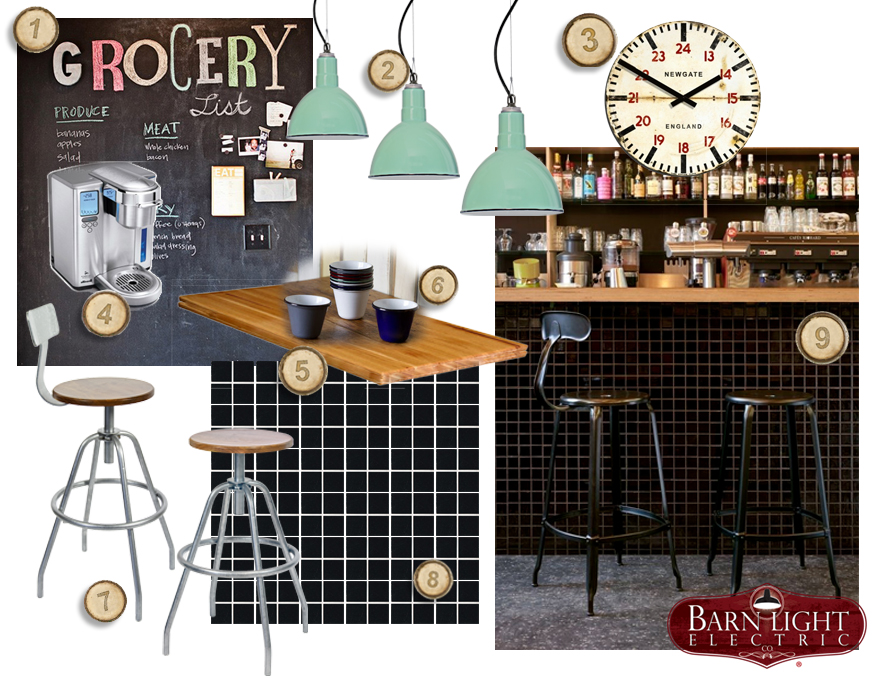 Square Black Subway Tiles, Chalkboard Walls and Custom Wood Countertops make the perfect backdrop for your home bar. For your coffee bar furniture, look for industrial and galvanized accessories like these Industrial Factory Stools to coordinate with your Keurig Breville.
Our new Enamelware Porcelain Cup keeps your hot drinks insulated. Their ultra-durable finishes make them colorful bar accessories! Add a little industrial flair with rustic vintage timekeeping like the Tube Station Clock. For a commercial coffee bar look, try a cluster of the Wilcox Studio Lights.
What are your coffee-bar inspired Kitchen décor ideas? Share them with us in the comments section!
Chalkboard Wall photo from MeganCarter.com
Wilcox Studio Light by Barn Light Electric
Tube Station Clock by Barn Light Electric
Keurig Breville
Custom Wood Countertop by DeVos Woodworking
Enamelware Porcelain Cup by Barn Light Electric
Industrial Factory Stools by Barn Light Electric
Square Black Subway Tiles
Industrial Style Bar by Archi Expo