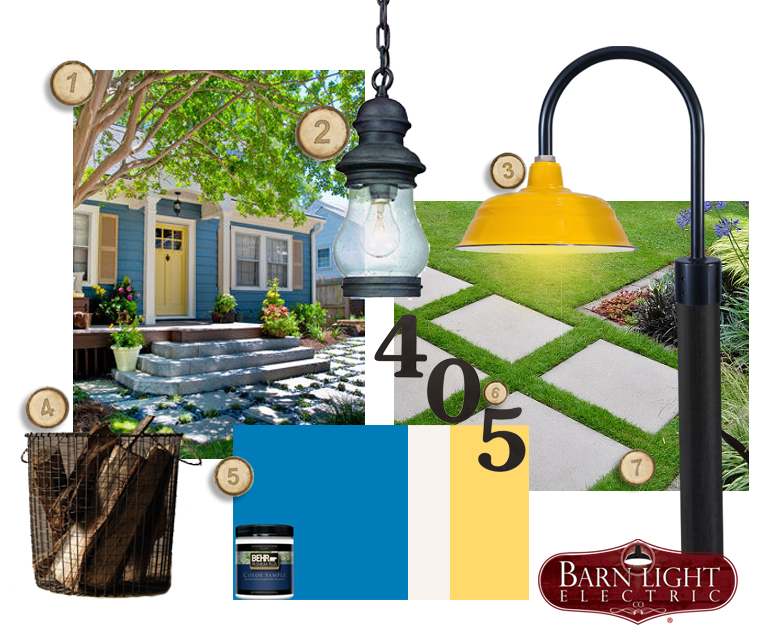 Style Me Sunday: Curb Appeal Bright Entryway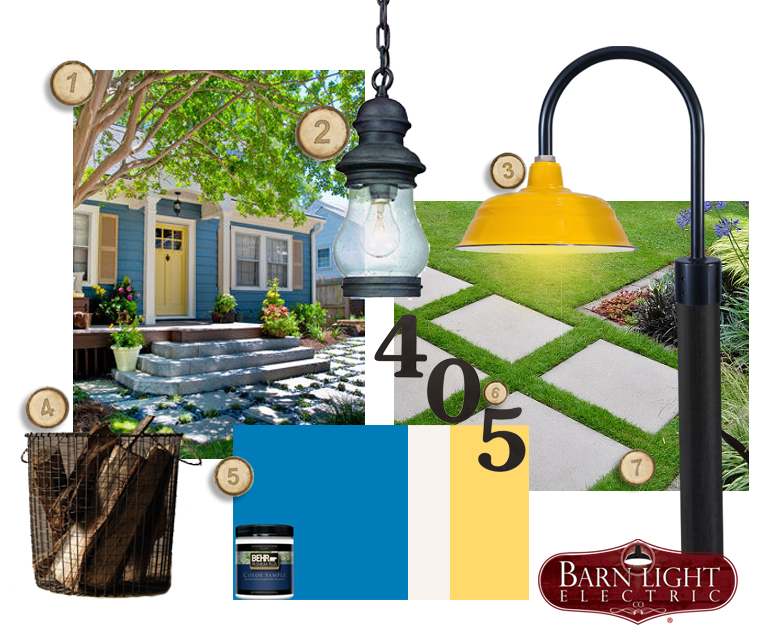 Before you bedeck your porch with pumpkins, scarecrows and spooky cobwebs make sure your curb appeal is up to par! FengShui Design Corp shows us how to style exteriors with clean lines and classic American details like wood side paneling and white trim. With a paint palette featuring vibrant blue, buttery yellow and soft white, your home will look fresh year round! Accessorizing with lighting is essential to show off your beautiful home—and the Trick-Or-Treaters will thank you as well! Highlight your stylishly paved lawn with a porcelain post-mount light. This Bomber Single Post Mount Exterior Light's yellow finish makes a lovely complement to the door! And don't forget that pendant lighting, like the Cape Hatteras Pendant, is an excellent way to highlight your industrial House Numbers.

Rustic metal baskets like the Round Vintage Utilitarian Wire Basket are a great way to combine function and style on your front porch. If you wanted to incorporate a little bit of the season in this space, white pumpkins would look lovely clustered along the stairway!
1- Front Porch Entryway photo from FengShui Design Corp
3- Bomber Single Post Mount Exterior Light
4- Round Vintage Utilitarian Wire Basket
5- Behr Paint – Artesian Water/ Citrus / Powdered Snow
6- House Numbers
7- Square Garden Pavers photo from Pam Penick's Digging