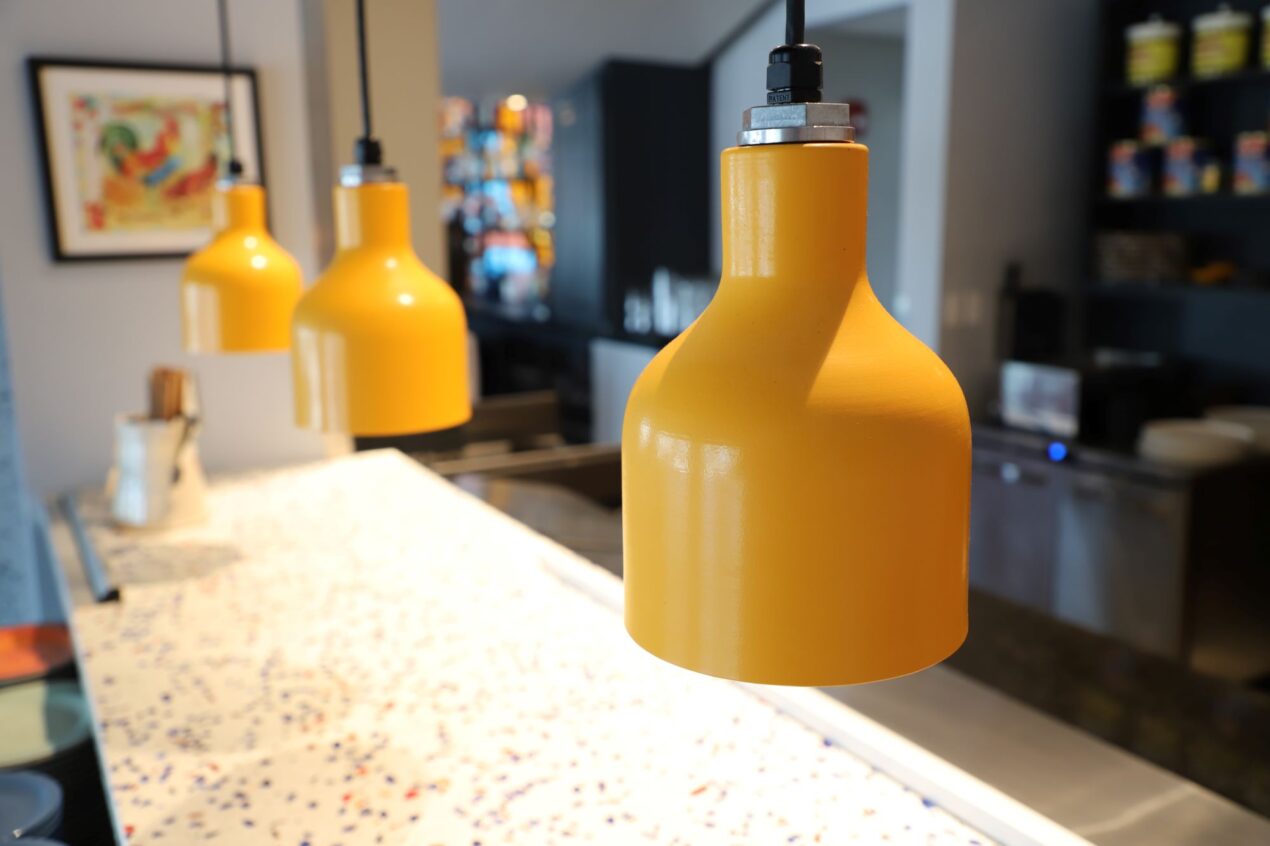 Sicilian Sunshine: Food Warmer Pendants Elevate Ambiance at Tampa Eatery
Most people realize that the restaurant business is tough, but did you know that 60 percent of restaurants fail in the first year? And that 80 percent don't make it beyond four years?
The 1905 Family of Restaurants, located in Tampa, Florida, have defied these odds for 120 years. Their incredible history continues today under the leadership of the fifth generation of owners. The latest addition to the family is Sicilian-themed Casa Santo Stefano located in Tampa's historic neighborhood of Ybor City.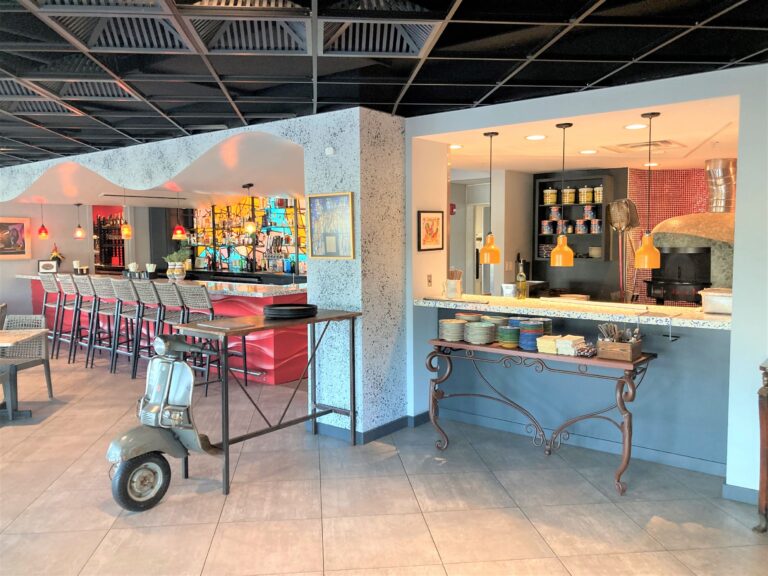 "The building was originally constructed for a macaroni company in 1925 and was also used for a time as a cigar factory," says Jeff Houck, vice president of marketing for the 1905 Family of Restaurants. "When the fourth-generation caretaker of the company bought the building, additional space was added for a back-of-house kitchen and a second floor called Santo's Drinkeria."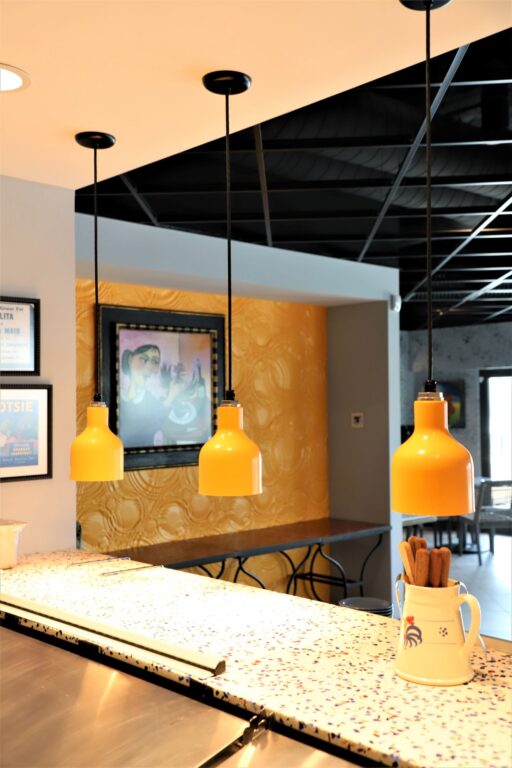 While the downstairs décor reflects the history of Sicilians who emigrated to Tampa in the late 1800s, the upstairs is more modern with colorful walls and historic, multi-colored stained glass windows. When searching for lighting to keep food warm in the serving window, the company turned to Florida's own Barn Light Electric located on the Space Coast.
"Color, price, style, and function are important when looking for lights," Jeff explains. "But there are loftier goals when decisions are made. We look to support domestic and family-owned businesses." The owners chose the Tuscany Food Warmer Pendant to highlight the space. They customized these pendant lights with a happy Sunflower powder coat finish and black jacketed cords.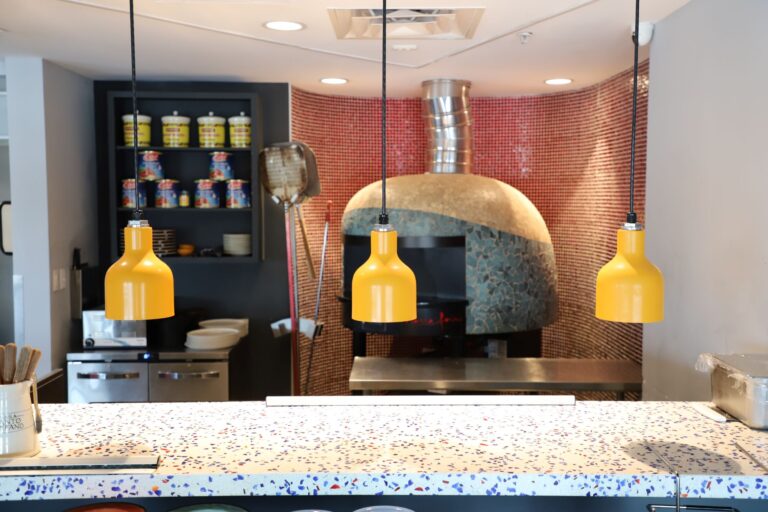 "These pendants hit all the sweet spots for the space," Jeff notes. "They are compact, stylish, functional for keeping the food warm, and match the Drinkeria's modern-yet-classic design." He adds that they chose the black cords to allow the units to blend with the surroundings so as not to obstruct the view of the pizza preparation area.
"We want guests to see their food being made. The fewer obstructions, the better," Jeff says. "They help us achieve everything we were hoping for in that space. They keep menu items warm and help our customers enjoy their visits even more as they sip, nibble, and enjoy Florida sunsets at our indoor-outdoor space."
Photos courtesy of Casa Santo Stefano