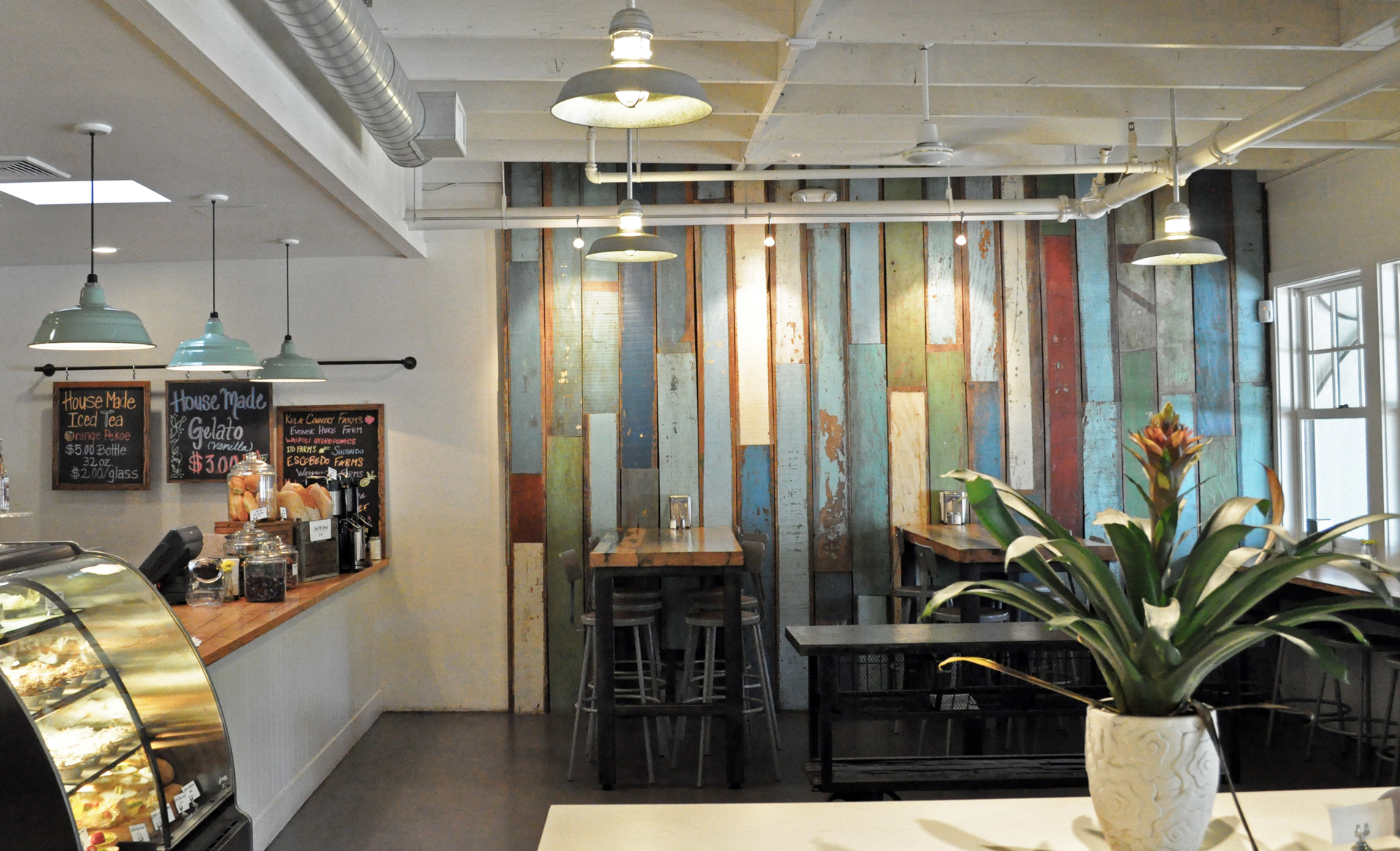 Professional's Corner | Q&A with VAI Studio in Hawaii
In the tiny village of Olowalu on the island of Maui, a casual roadside café called Leoda's Kitchen and Pie Shop opened last November. With the style of an old plantation store, Leoda's serves sandwiches, sweet and savory pies, fresh-baked breads, and salads made from local ingredients. The remodeled space was created by Jeremy Stoddart, project manager for VAI Studio. In addition to using reclaimed and recycled materials throughout, Jeremy chose a variety of barn lights, porcelain warehouse shades, rustic sconces, and commercial grade ceiling fans from Barn Light Electric to create the warm and welcoming atmosphere at Leoda's.

Q: How long has VAI Studios been in business?
A: VAI Studio is the new design entity of Viking Construction, Inc. which has been on Maui for more than 20 years. We started doing design work over a year ago and Leoda's was our first design project.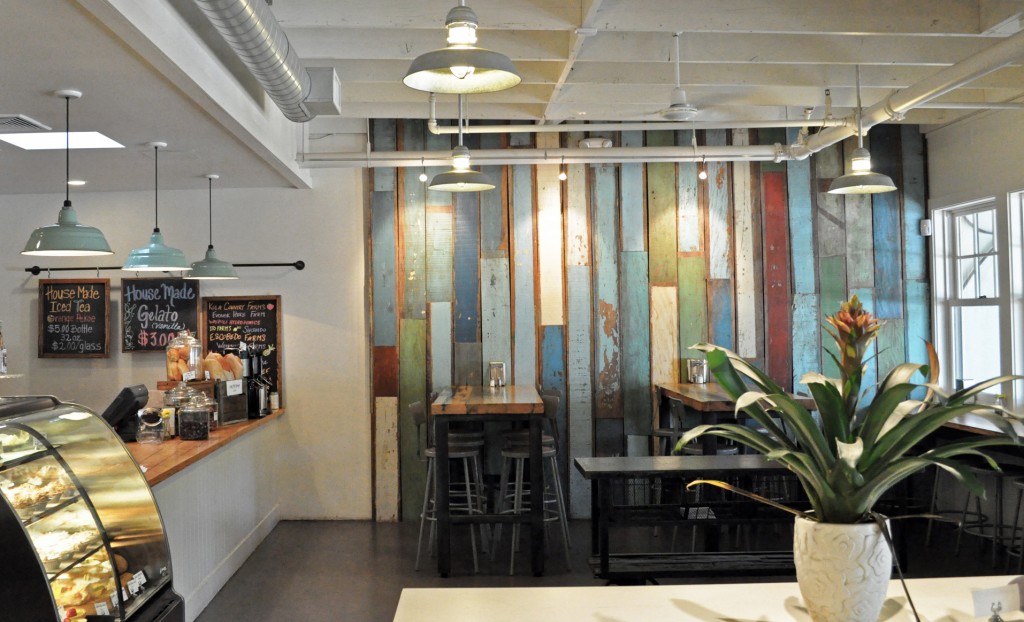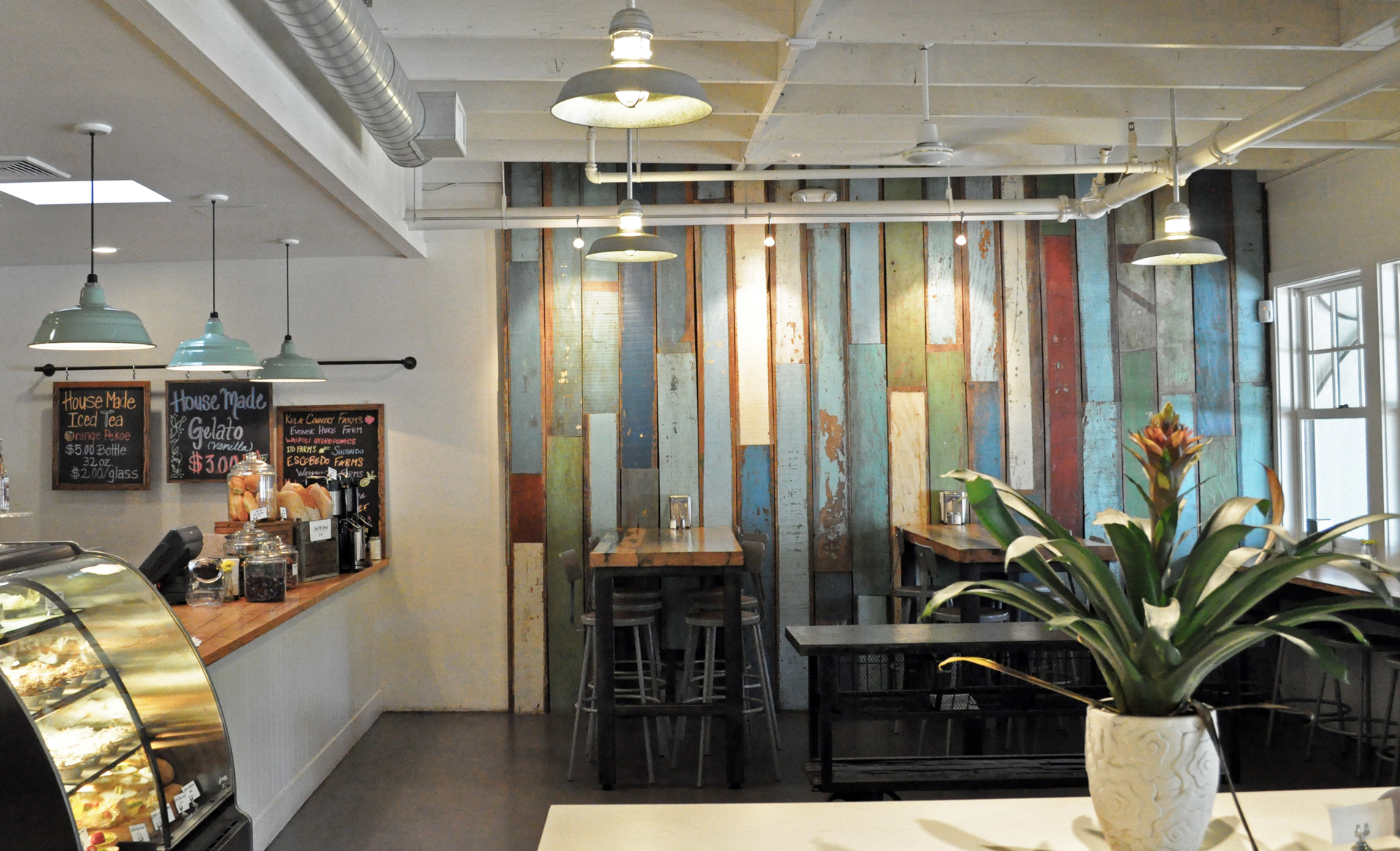 Q: How long has Leoda's been here and what was in the space previously?
A: Leoda's opened in November 2011 in the Ichiki Building which was built in 1939. Over the years it has had several tenants, most recently a French restaurant called Chez Paul.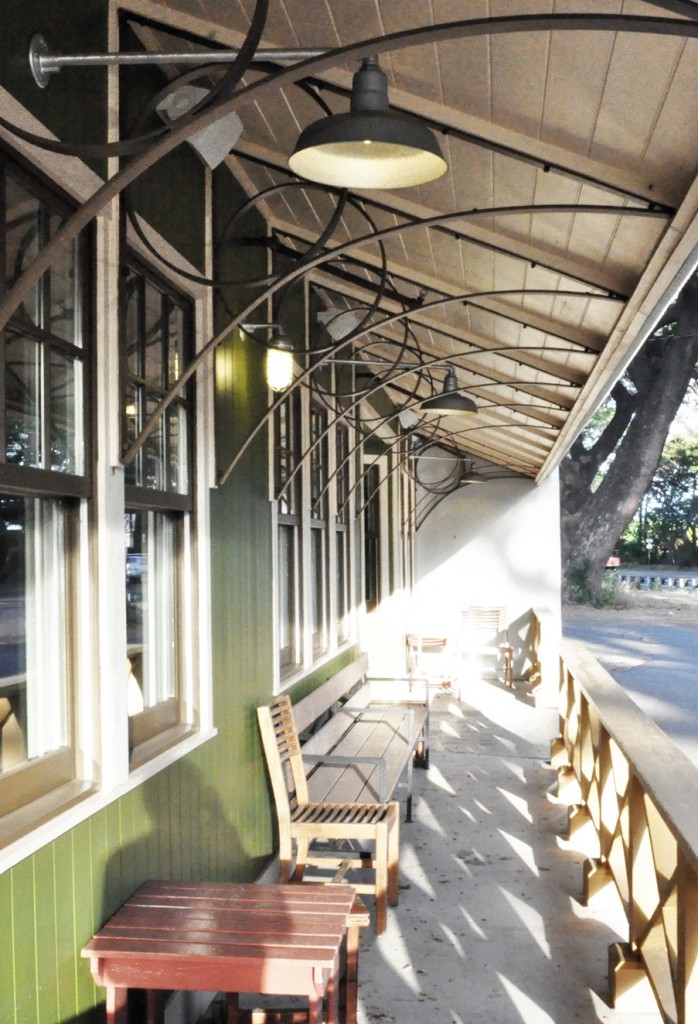 Q: Why did they decide to remodel?
A: The owners of Leoda's decided to do a major remodel because all of the previous tenants had neglected the space and what was left did not reflect the values of the new tenant.
Q: Why did you choose barn style lighting, and these fixtures in particular, for this project?
A: The design was trying to reference the area's agricultural past through the fixtures and finishes. Much of our process was peeling away what had been added over the years to expose the original building and bring it back to life. When we added new design elements, we used traditional materials in new ways to give the restaurant a unique aesthetic.
Q: What do you like best about the new lighting?
A: The lights fit our design concept perfectly. They look great in the space while still conforming to the functionality requirements (dimmable, cfl, etc) of a modern restaurant.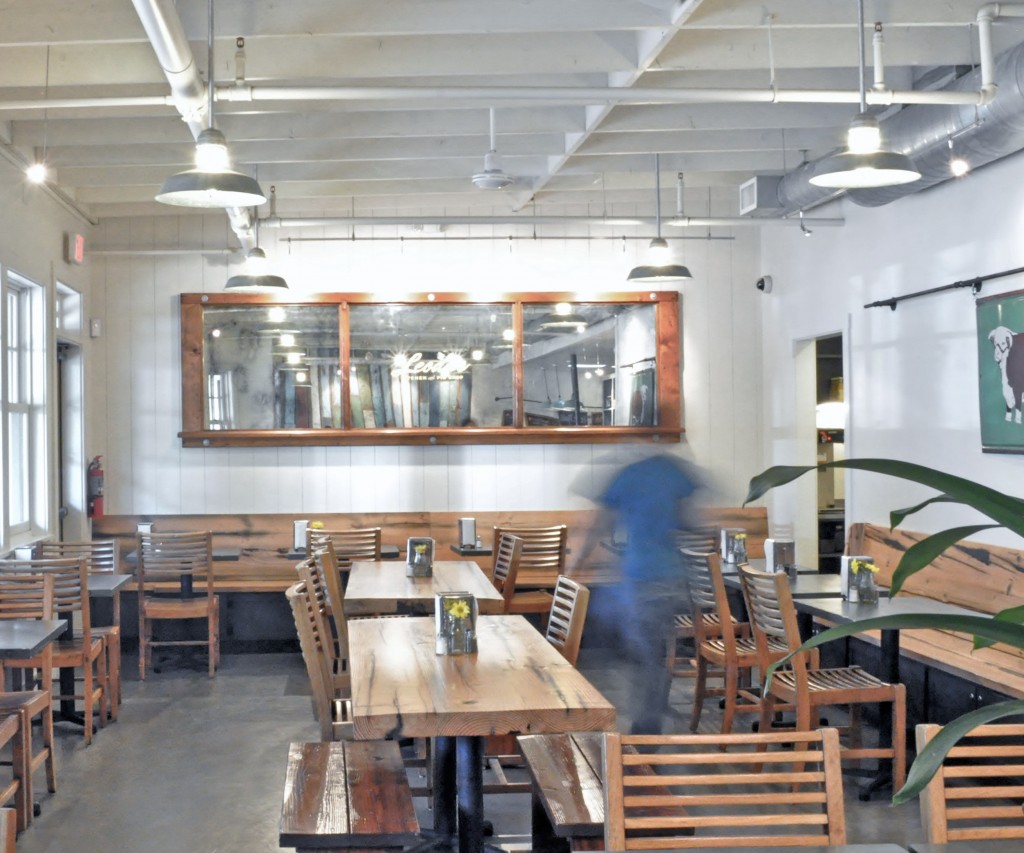 Jeremy completed Leoda's interpretation of Maui's simple and unrefined past by using Atomic Topless Wire Guard WGU Sconces, Barn Light Deep Bowl Pendants, Barn Light Flush Mount Warehouse Pendants, Industrial Mini Bullet fixtures, Outback Warehouse Pendants, and Ivanhoe® Bomber Warehouse Porcelain Pendants.
Jeremy also highly recommends Leoda's Banana Cream Pie!
Photos courtesy of VAI Studio