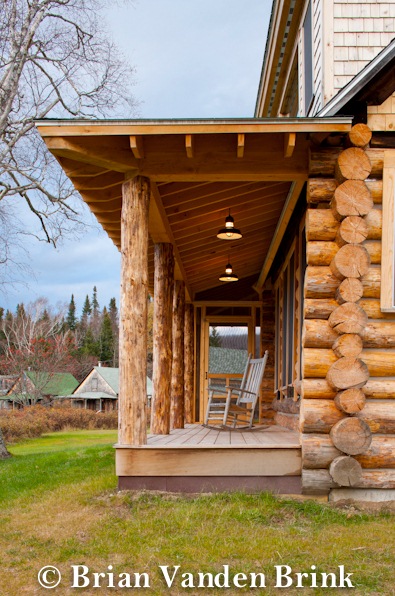 Professional's Corner | Barn Light Pendants Complement Historic Log Building
If you've never been to Maine, try to imagine a state with hundreds of thousands of acres of forested land just ripe for fishing, skiing, hiking, and bird watching as far as your eye can see. Deep in a remote location of this beautiful state, architect Ellen Albrecht of ENS Associates, found herself remodeling a 100-year-old historic log building nestled amongst other aging log buildings. When it came to the exterior lighting, Ellen chose some classic barn pendants to highlight two porches — one open and one screened.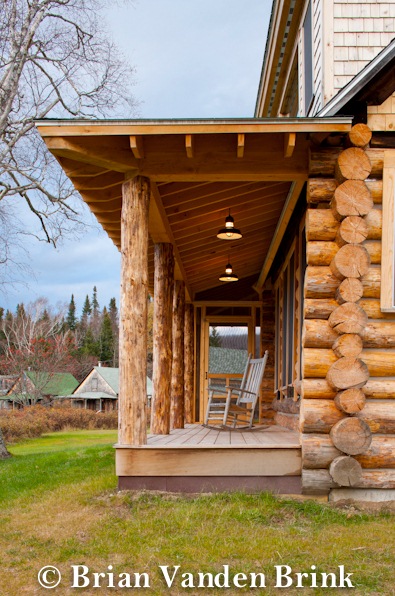 "Since this was an historic structure we wanted the lighting to reflect a vintage aesthetic on the exterior," Ellen says. "We were trying to keep the light fixtures in scale to the large logs used in the construction and in keeping with the camp style of the collection of buildings." In considering her exterior lighting choices, Ellen wanted more dark sky fixtures so the lights wouldn't illuminate the surrounding grounds.
"For both the screened porch and the open porch, we used the Outback Wall Mount and Outback Cord Hung Pendant in Bronze for their historic appearance," Ellen explains. "We especially liked the uplighting from the cast guard."
The Outback is one of our most popular warehouse shades thanks to the dozens of ways you can customize this light. With five shade sizes to choose from and a rainbow of powdercoat finish colors, this light can take on a number of design schemes from traditional to modern. Guard, glass, and mounting options are also available.
"As architects, we like everything about the lights," Ellen says, "including the quality finishes, the customizing, and the wattage options you offer. The home's all-wood finishes absorb the light making the fixture choices critical to lighting the space. The clients liked the idea of the longevity of the American made product and the options we had to diffuse the illumination from the bulbs."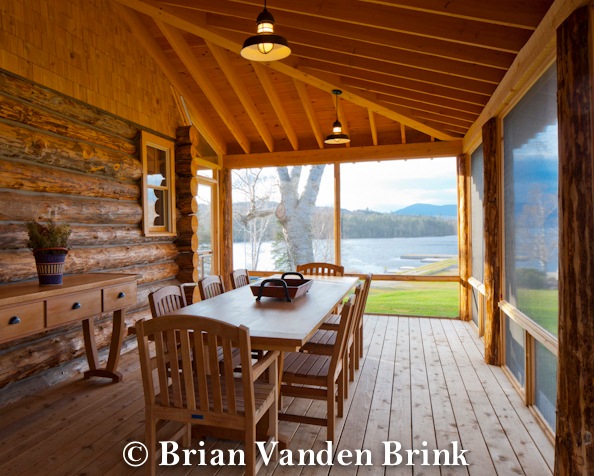 Photos courtesy of Brian Vanden Brink