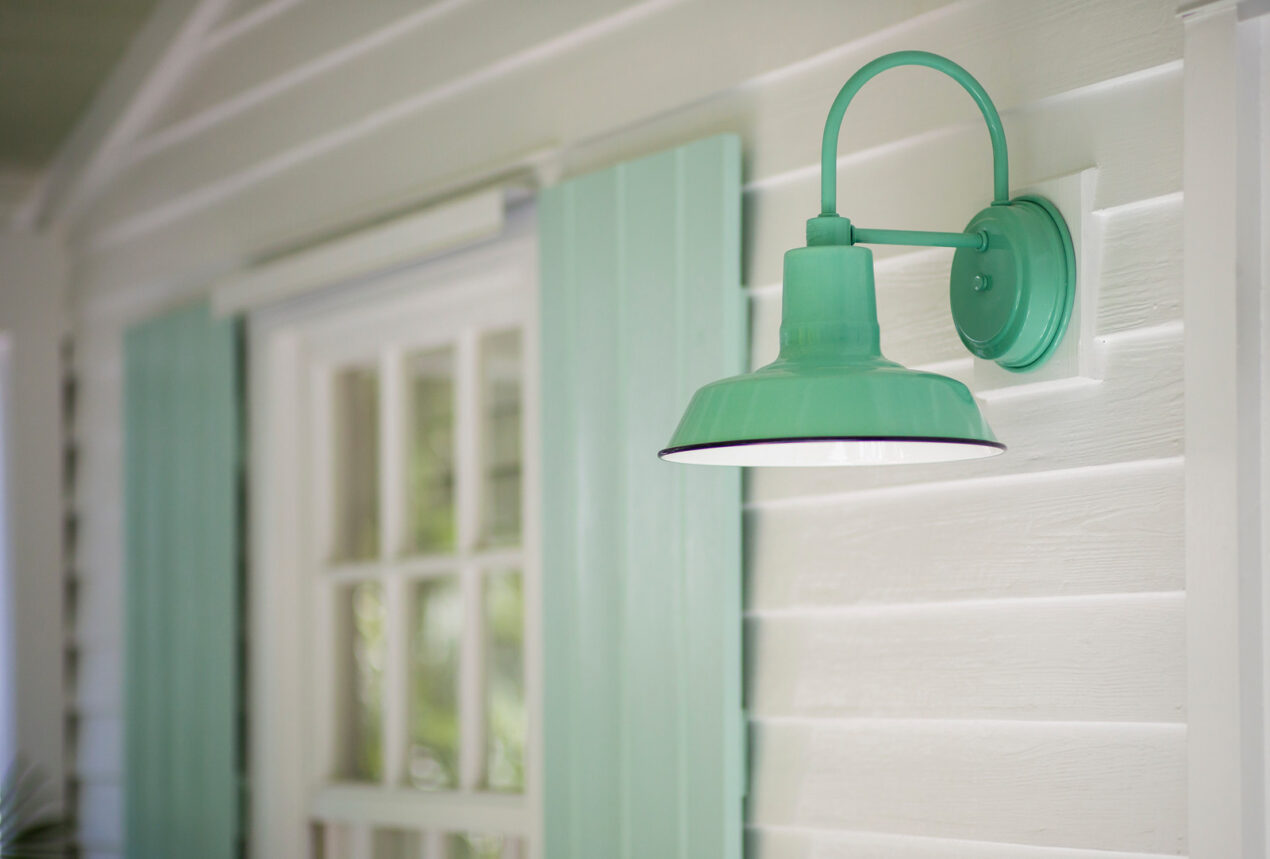 Porch Season is Officially Here! Time to Light It Up!
There's so much to love about spring! With the warmer weather and the season's explosion of color, the porch is once again a popular spot to watch the kids play, check out the neighbors' new flowers, and enjoy hearing the birds again.
Whether your porch is just a small extension beyond your front door or a screened-in, living/kitchen combo out back, all porches need appropriate lighting. Today we take a look at some of our favorite porch projects and the variety of lighting styles homeowners chose to complement their outdoor décor. 
When Emily and her husband found the perfect little bungalow in Raleigh, North Carolina, they wanted to add curb appeal to the front porch. A rustic wall sconce welcomes visitors to the front door while two Merger 2-Light Chandeliers add plenty of light to the seating areas. The couple love the clean lines and the warm, inviting glow the lights offer at night. Their porch project was profiled here.
Barn lighting offered an authentic look for Randy's Kansas farm home featured in this blog post. Original™ Warehouse Pendants with 14″ shades and a handsome Oil Rubbed Bronze finish highlight the expansive porch that overlooks the prairie.
By the doorway, a slightly more modern Marathon SoHo Sconce has the touch of vintage detailing Randy desired for his space.
You might not consider Schoolhouse Lighting for a porch but this example shows how beautiful it can be! The designer for this porch chose the Primary Schoolhouse Wall Sconce to complement the retro feel of the cottage and the color palette she created. This American-made wall sconce has a creamy Jadite finish and triple bands of color around the clear globe.
And one of our all-time favorite porches is this beauty profiled last August. Emily has it all going on in this outdoor living area with a fireplace, TV, comfy seating, and dining space for eight. The space is kept cool with two Machine Age Galvanized Fans which give an industrial nod to complement the farmhouse style of the porch.
Over the French doors, a Galvanized Seaside Gooseneck Light adds a funky look with its wavy shade.
If you have questions about any of these lighting options, you can reach out to our award-winning sales team at 800-407-8784 or via Live Chat from our home page during regular business hours. If you prefer email, they're especially talented at that too! Just drop a line to sales@barnlight.com.