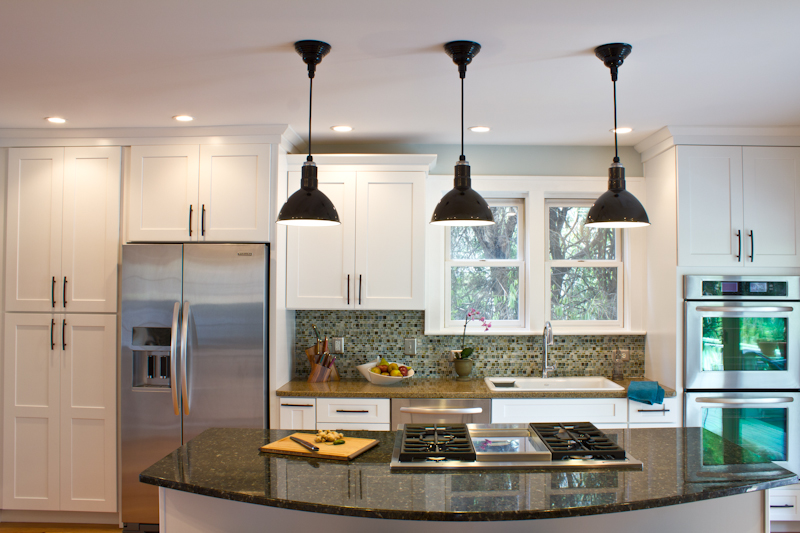 Porcelain Plus LED Technology Equals the Perfect Kitchen Light
When food blogger Sommer Collier recently remodeled her kitchen, she had a list of requirements for her new lighting. It had to provide plenty of downward focused light onto her center island which contains her cooking surface as well as the counter space where family and friends gather to eat. The lights had to complement the new stainless appliances and fixtures she picked out. But above all, she didn't want the new pendants to add any more heat to the kitchen!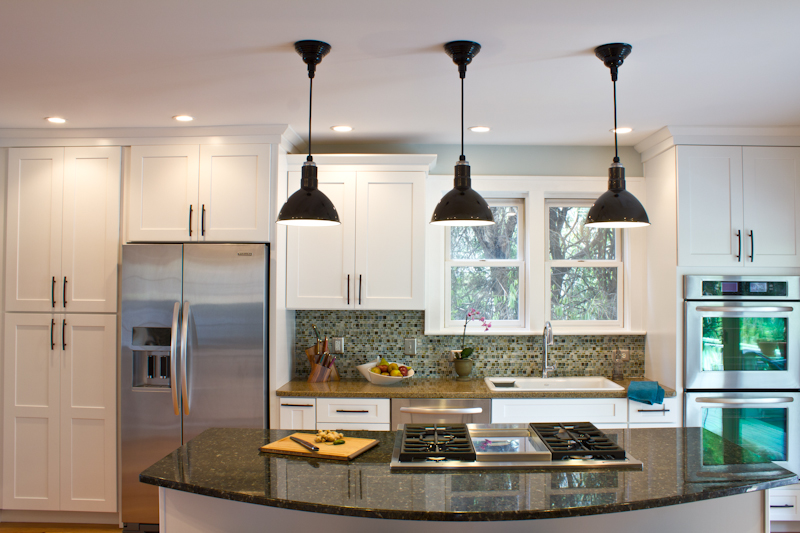 Barn Light Electric provided the perfect solution for Sommer's new kitchen where she whips up recipes for her daily blog — A Spicy Perspective. Sommer selected our Wilcox LED Deep Bowl Pendant Light which combines the power of a porcelain enamel finish with the efficiency of LED technology.
The American-made Wilcox is one of our most popular deep-bowl style pendants. The sleek, modern shade comes in four sizes and more than a dozen shiny porcelain enamel finish colors. The porcelain enamel is simple to maintain and will last for years even hanging over Sommer's cook surface. Sommer chose a 10″ shade with a Metallic Chrome finish which blends well with the other colors she chose for the kitchen.
With the LED option, Sommer is guaranteed to save money on her electric bill since LED bulbs are about 85 percent more efficient than incandescent bulbs. And since they consume less energy, they produce less heat making Sommer's kitchen an even cooler place to hang out and eat! These bulbs are not only easy on the wallet, they're easy on the environment too as they contain no hazardous chemicals such as mercury.
Sommer chose a 1250 lumen output with a domed lens for her trio of pendants. You can also choose an 850 lumen output or a flat lens. The Wilcox LED Pendant can be customized with a colored cotton cord and wire cage for a more vintage look!
Photos courtesy Sommer Collier