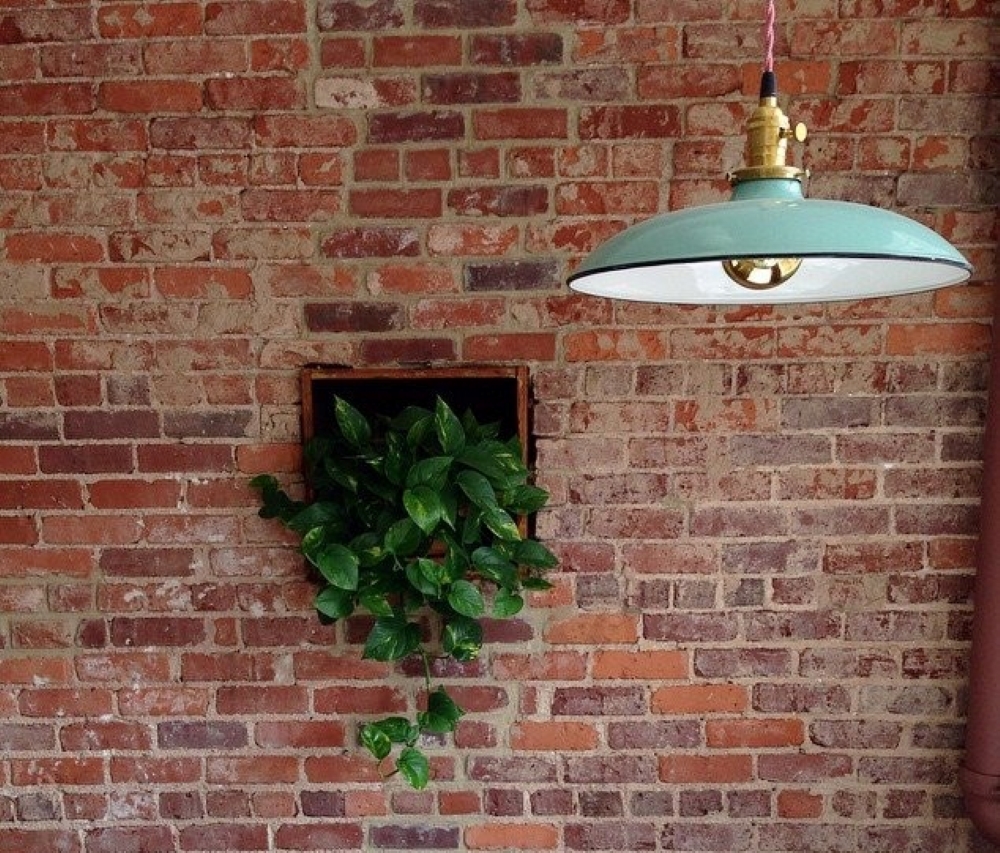 Lighting Lingo | Porcelain Enamel Lighting Primer
While there are dizzying numbers of light fixtures available on the market today, the type of finish gets quickly whittled down to two. Yes, there are metals to consider, such as brass and copper, but if you want a color, your choices typically come down to either a powder coat or porcelain enamel finish.
A powder coat finish offers durability for use inside and out and is available in a wide range of colors. Porcelain enamel offers that and more. Once a staple in the lighting industry back in the early 20th century, porcelain enamel lighting was the gold standard for commercial lighting. From warehouses and factories to gas stations and retail stores, porcelain enamel was sought after for its high-gloss finish that never fades and its long-lasting, low-maintenance quality.
When Barn Light Electric revived the art of manufacturing porcelain enamel lighting almost five years ago, residential customers could, at long last, also enjoy the benefits and beauty of porcelain enamel.
One of the first things you notice when you receive your new porcelain enamel light is the shiny finish. This glossy finish comes from three layers of porcelain enamel glass sprayed onto the hand-spun steel shade. A base coating of black is applied first then come the layers of the specified color.
After the color application, the shade moves into our Italian-made porcelain oven where the temperature climbs to 1,500 degrees. A small vent hole in the rim of the shade allows gases to escape during this process.
In less than three minutes, the glass is sealed to the shade. The large door slides open and the fixtures (and porcelain dinnerware too!) roll out ready for the next step.
After the shade cools, the vent hole, seen here above, is sealed. The shade moves to assembly where craftsmen attach cords, stems, chains, or gooseneck arms per the customizing options selected by the customer.
Handcrafting porcelain enamel lighting is not a fast or simple process, but we certainly think the end result is well worth it. You can certainly purchase a light off the shelf more quickly, but once you hold a porcelain enamel light in your hands, you will see, feel, and understand the difference immediately.
High quality, high gloss lighting stands the test of time bringing style and color to your interior and exterior spaces!