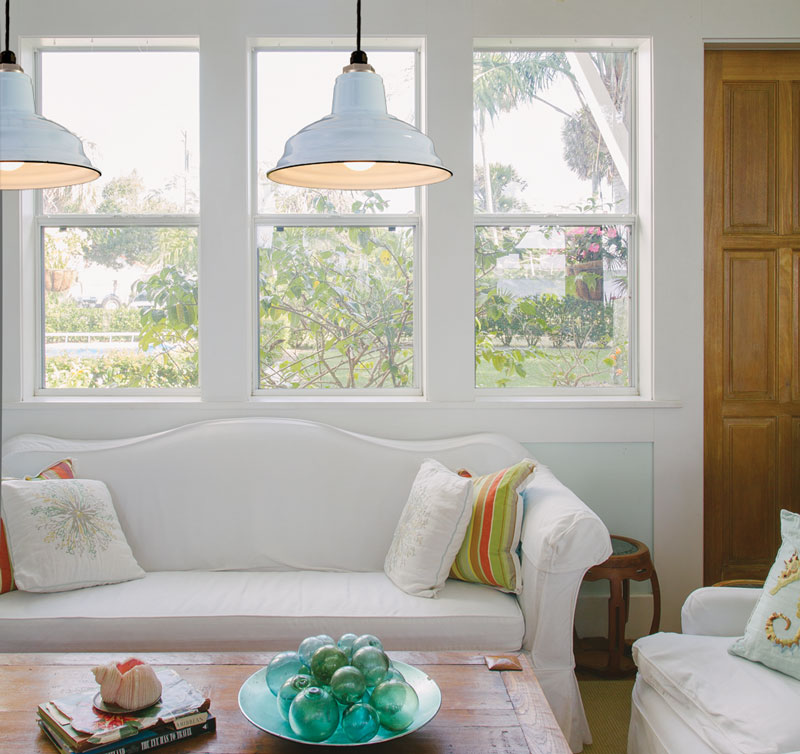 Porcelain Enamel Fixtures Made Even Better With LED Lighting
What's not to love about porcelain enamel lighting? It comes in all shapes and sizes, from goosenecks to cord-hung fixtures to classic stem-mount pendants. It's hand crafted right here in America from commercial grade materials, and its shiny, high-gloss finish will never fade. And cleanup is an occasional mild, soap-and-water wash. How could porcelain enamel lighting be any better?

By combining the power of porcelain with high-efficiency, environmentally friendly LED lights — that's how! Using the very latest in LED technology from Cree, Inc., Barn Light Electric is the only supplier in the USA of Benjamin®, Goodrich®, and Ivanhoe® porcelain LED lights. Many of your favorite vintage-style porcelain enamel fixtures now feature bright white light using Cree's TrueWhite® technology that resembles the warm light from a traditional incandescent bulb. Our fixtures fall between 92 and 94 on the Color Rendering Index (CRI) which characterizes light sources on a scale of 0 to 100 for their ability to produce "natural light." The closer an LED light comes to 100 on the CRI, the more naturally colors are rendered. For comparison, fluorescent lights often have a rating around 72.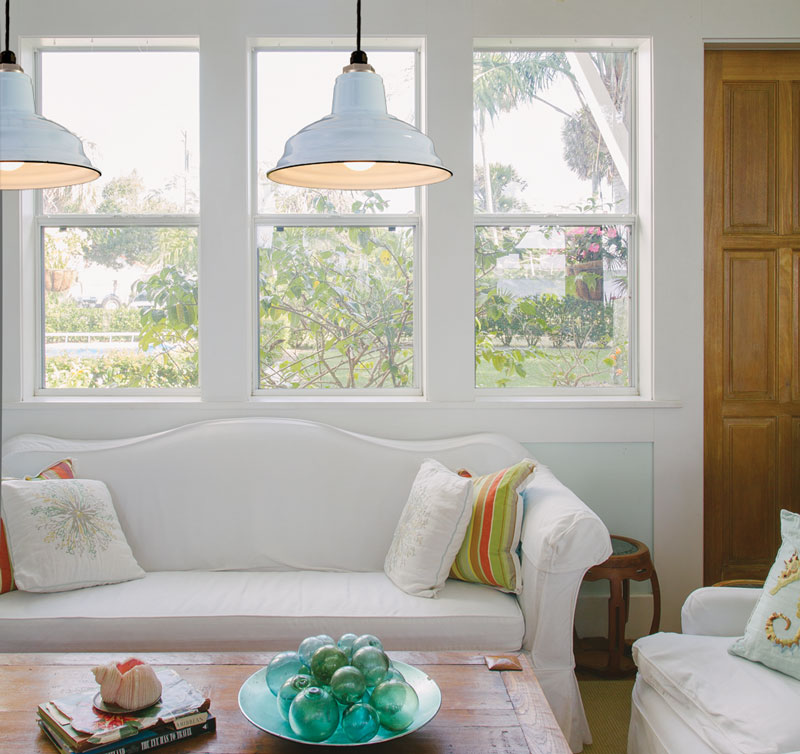 This beautiful Ivanhoe® Bomber Porcelain LED Pendant Light is shown here in our newest porcelain enamel finish color — Delphite Blue. This classic light still comes with all of the customizing options you want including multiple shade sizes, gorgeous finish colors, standard or colored cotton cording, plus your choice of a domed or flat LED lens.
LEDs also offer substantial energy savings. Most of the energy emitted from incandescent bulbs is converted to heat instead of light. Since LED lighting is about 85 percent more efficient than incandescent bulbs, less energy is consumed which translates to less heat. LED lights are also designed to last about 50,000 hours which means less waste and less time on a ladder changing bulbs. With this energy-efficient and environmentally friendly profile, LED lights are fast becoming the light bulb of choice for both residential consumers and for commercial businesses who start to see a difference in the bottom line as soon as the switch is flipped!