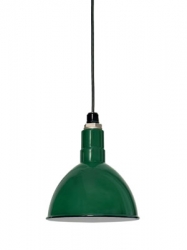 NEW | Ivanhoe Union Warehouse Shade & Wilcox Deep Bowl Porcelain Pendants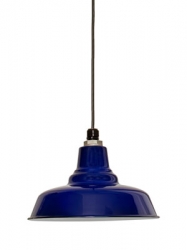 To meet a growing national demand, Barn Light Electric continues to expanded its collection of porcelain pendants with its newest additions: the Ivanhoe® Union Warehouse Porcelain Pendant and the Ivanhoe® Wilcox Porcelain Deep Bowl Pendant.

Like all of the porcelain pendants at Barn Light Electric, the Union and the Wilcox are American made and built to last for decades. If the Union's layered and stacked neck design looks familiar, it combines the styling of the Ivanhoe® Aero with a warehouse shade base. The Union's mid sized shade is just slightly larger than similar porcelain lights like the Ivanhoe® Aero and the Ivanhoe® Dino. Ideal areas to consider installing the Union Pendant include your dining room table and installed within game rooms. The Union starts at an affordable $159 each and comes in five different finishes based on classic vintage styles.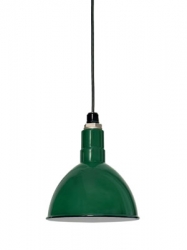 If your style calls for a deeper shade, the Wilcox Porcelain Deep Bowl Pendant bears a close resemblance to many of the shades used within modern homes today. At only 10 inches wide, the shade size is large enough to stand out on its own but small enough to fit in areas where larger shades may not function with as much efficiency. The Wilcox starts at $169 each and is available in plenty of classic and traditional finish options.
Don't limit your search to only pendants. The Union and the Wilcox are both available in our Benjamin® Stem Mount Lights section and the Goodrich® Gooseneck Lights section. These lights make for great outdoor use as they carry aluminum attachments to keep interior wiring dry, while their porcelain shade resists fading over time.
Porcelain barn lights are just a portion of Barn Light Electric's vast collection of lighting products which also include rustic, modern, and marine lights, as well as wall sconces and chandeliers.