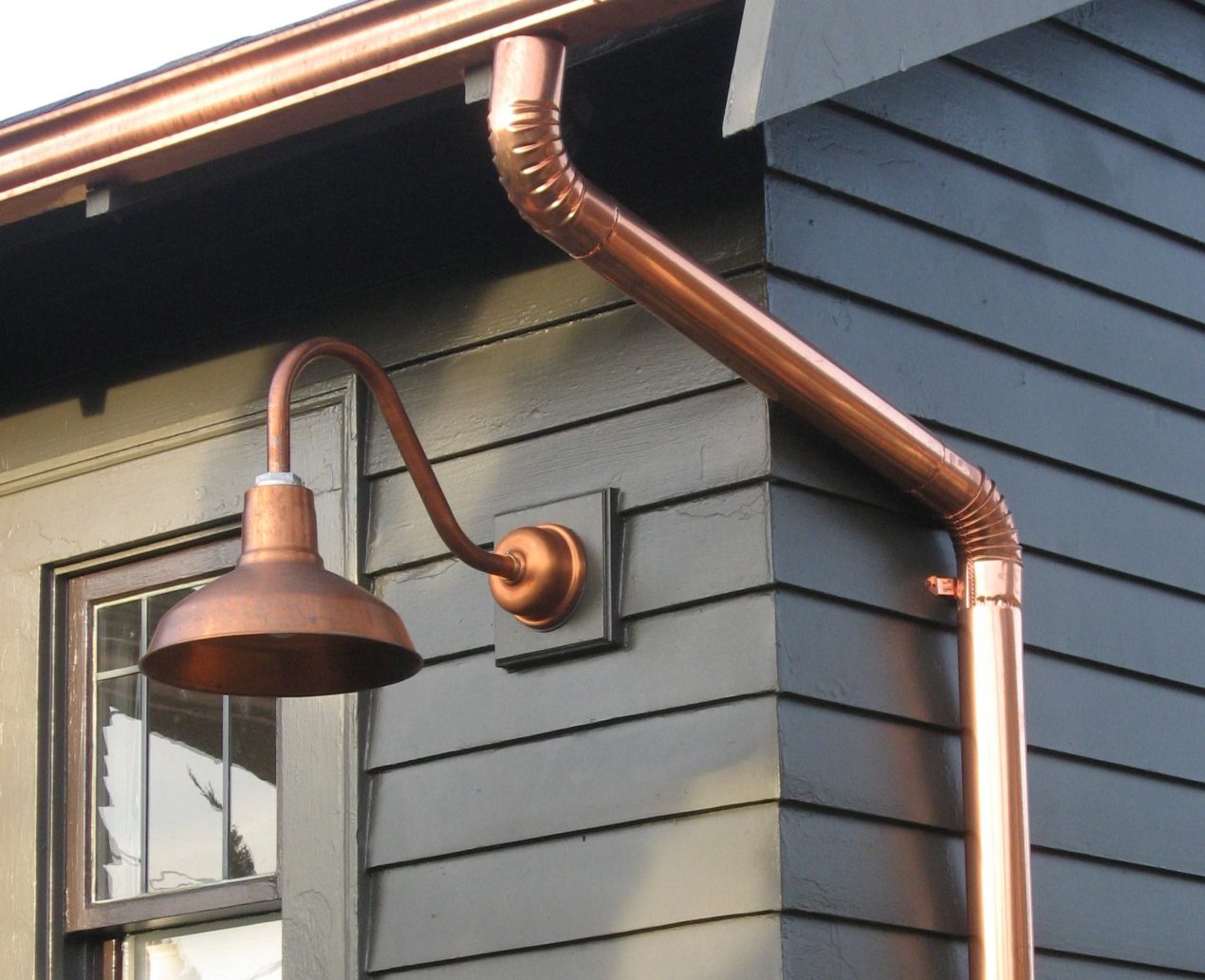 Mid-Sized Warehouse Shade "Just Right" for Many Spaces
She may have been lost in the woods, but Goldilocks certainly knew what she liked when it came to the comforts of home. She shied away from extremes and went for "just right" at every turn.
You can take a tip from this beloved literary character when choosing a light that's "just right" for your space. One RLM-inspired warehouse shade to consider is the Dino. This mid-sized shade is incredibly versatile with many options for customizing and mounting so it's a great choice for many spaces.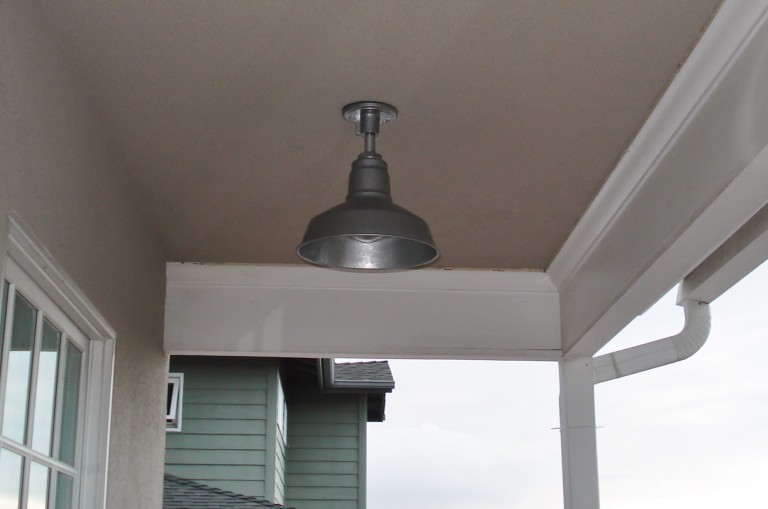 Robin, in California, was looking for something classic yet industrial for his home, and he found the perfect blend of both in the Dino Stem Mount Pendant. The Dino has the look of larger warehouse shades but is available in 12″ and 14″ sizes. Robin chose the 12″ shade with a Galvanized finish for his porch.
"We like the galvanized finish for its appearance and for protection from exterior exposure," Robin explains. He customized this American made ceiling pendant with a 6″ stem and a heavy-duty canopy which is a wise choice in areas susceptible to high winds.
The Dino is also available as a cord hung pendant, a wall sconce, a gooseneck light, or as a chain-hung pendant. You can customize this shade with one of 18 brilliant porcelain finish colors from traditional shades of Black, Rust, or Bronze to more creative colors like Barn Red, Blush Pink, Buttery Yellow, and Royal Blue. For a vintage look, consider adding a wire cage or cast guard and glass to the Drake. The guard, glass, and cage can also be customized with finish options.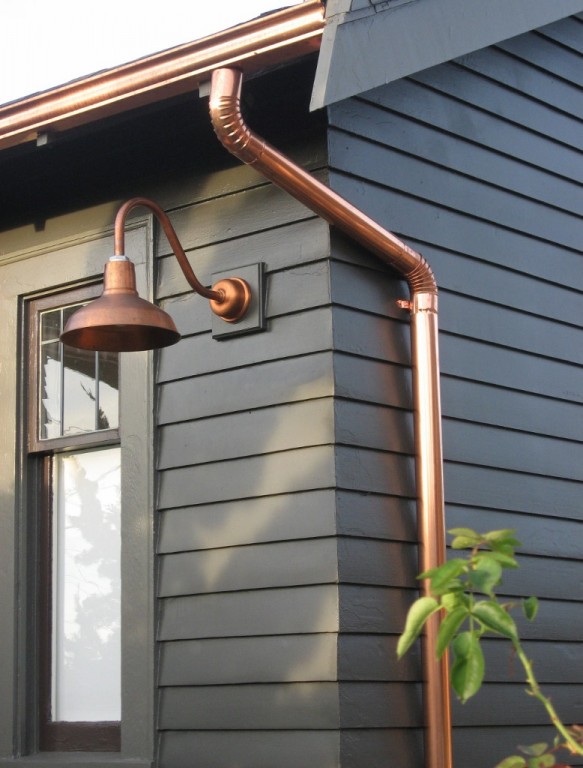 For a truly stunning look, don't miss the Dino fixtures in copper! Another California customer shared this photo of her Dino Gooseneck Light which looks amazing with her matching copper gutters and downspout. Handspun from solid raw copper, this beautiful fixture will age gracefully over time to a natural patina. Mira chose the 995-Raw Copper finish, 14″ Dino shade and customized the fixture with a G11 gooseneck arm and a decorative copper backing plate to complete the look.
The Dino is also available in LED for energy-efficient lighting!