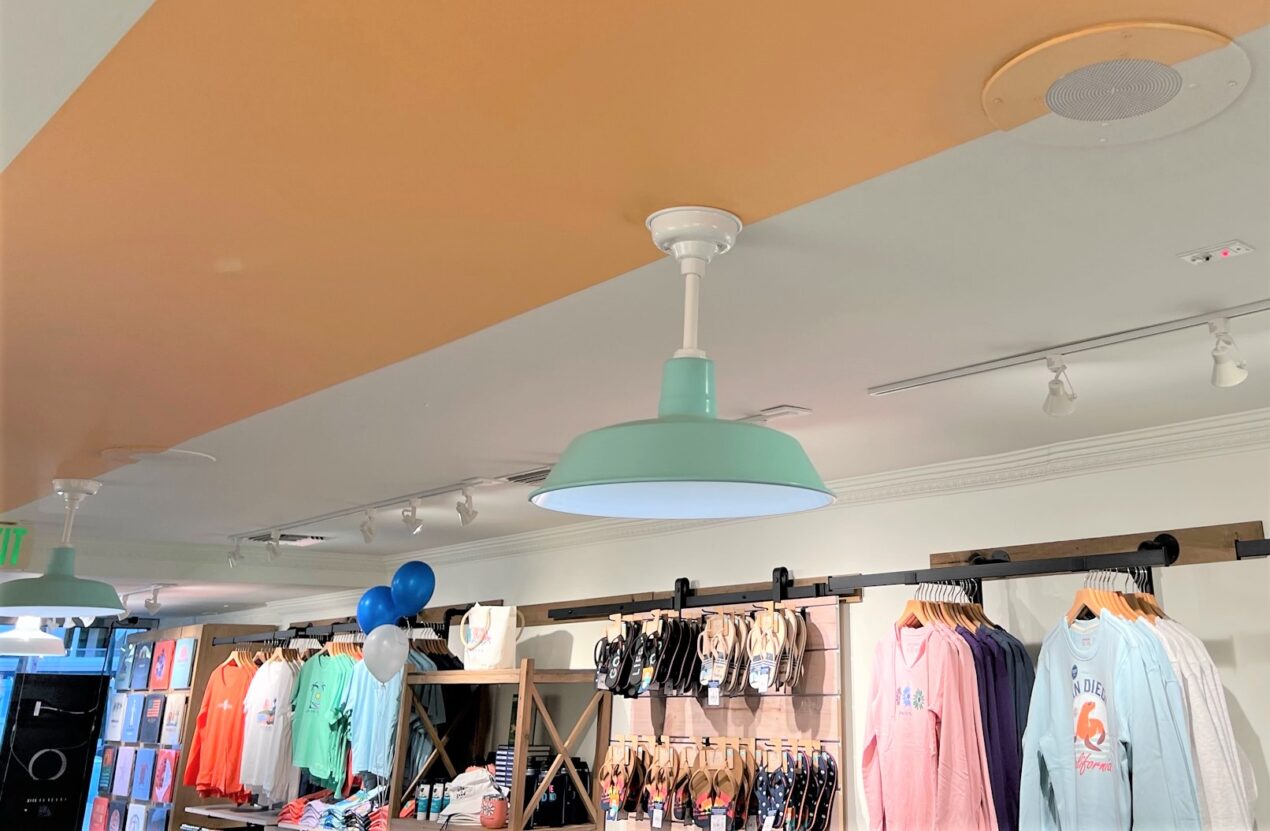 Life is Good at Retailer's New California Location
Life is Good, the Boston-based retailer dedicated to spreading the power of optimism, broadened its horizons last year by opening a new storefront in La Jolla, California. The new site is the first store in the Golden State for the popular clothing and accessories brand.
When designing the 1,600-square-foot space, the company's designers wanted to embrace the laid-back vibe of southern California. The store boasts a bright color palette and handcrafted, American-made lighting from Barn Light Electric.
Like many commercial businesses, the company chose to install LED lighting not only to save money on energy bills but to save time on maintenance. Barn Light Electric's collection of LED lights features an integrated LED module that offers an average of 50,000 hours of illumination. No light bulbs to change ever! And by reducing the space's overall electricity consumption, Life is Good is also doing their part to save the environment.
For this location, The Original™ LED Stem Mount Pendant was chosen for its classic warehouse shade and wide-ranging palette of finish colors to choose from. These handspun pendants are customized with an 18″ shade, a Mint powder coat finish, and a 6″ stem in White. The 3500K color temperature offers bright white illumination through a flat lens.
This Original™ Pendant is also available in a variety of porcelain enamel finishes plus natural finishes of copper and brass. Customizing options include multiple mounting options and accessories such as a wire cage or acrylic diffuser.
Near the front door, a Sydney LED Flush Mount Pendant offers a rustic look with its guard-and-glass design. This rugged pendant light is customized with an 18″ shade and powder coat White finish. The design team chose the no cap option along with ribbed glass which slightly diffuses the illumination.
And who could argue with this mantra?! This awesome piece of advice is made even better by the mini wall sconce that lights up the space.
This Barn Light Mini Artesia Wall Sconce features a handspun shade finished in bright Sherbet Orange. The mounting is a G33 straight gooseneck arm and the soft glow is from the Edison G40 bulb.
For commercial businesses with custom needs, Barn Light's award-winning Customer Care team stands ready to help. Whether it's a unique color, specialized mounting or other needed options, our team is happy to discuss the details via phone (800-407-8784), live chat from our home page, or via email at Sales@BarnLight.com. To see more beautiful commercial spaces, check out our Photo Gallery!
Photos courtesy of Life is Good