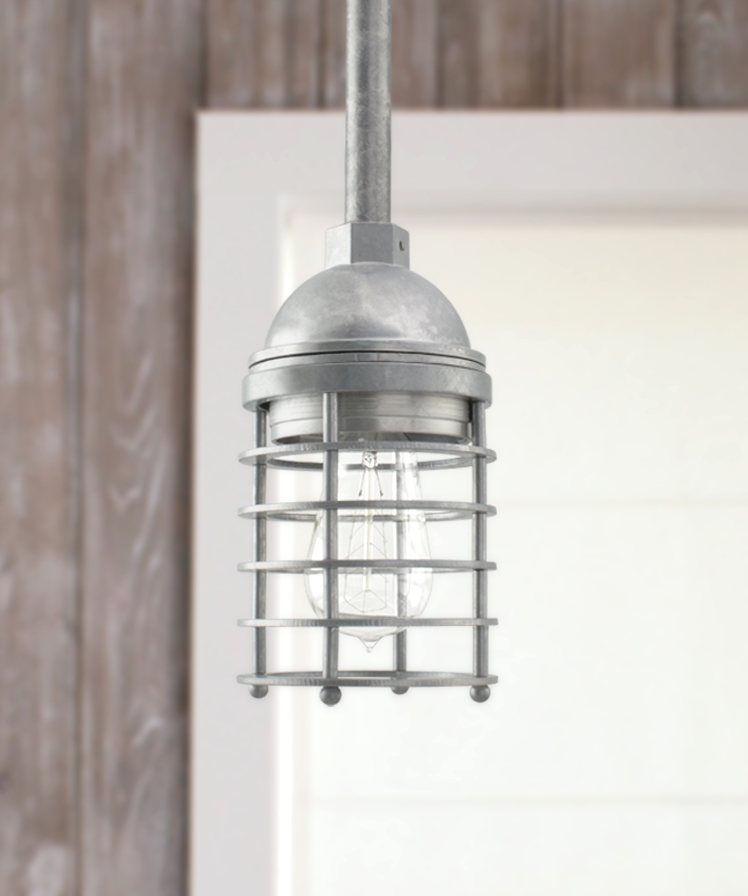 New Industrial Pendants Join Growing Family of Rustic Lighting
The popularity of industrial design continues to gain momentum. Homeowners can't seem to get enough of open floor plans and tend to choose décor pieces that focus on function more than style. Exposed duct work and piping serve as design elements, reclaimed wood is repurposed for new uses, and industrial pendants harken back to the days of early 20th century factories and warehouses.
Our collection of American-made Ceiling Pendants is chock full of ceiling lights that complement not only an industrial style but farmhouse and nautical spaces too. The latest additions to this collection — Static Ring Pendants — made their debut this week.
Featuring five rings that encircle the bulb, these industrial pendants offer a streamlined look suitable for both homes and businesses. Available in 20 powder coat finish colors or 10 paint-to-match colors from our porcelain palette, these ceiling lights will quickly become an attraction in any space.
The Static Ring Pendant is a cord-hung fixture available with a variety of cord colors and styles to choose from. The Galvanized fixture, on the left above, features a blue-and-white cloth cord while the Jadite fixture, on the right, has a standard black cord. Both of these cords are damp rated meaning they are suitable for any enclosed space not exposed directly to the elements.
The Static Ring Stem Mount Pendant comes in the same finish colors as its cord-hung cousin and you may choose from a variety of stem lengths and diameters to best suit your space. These classic industrial pendants can also be customized with a jelly jar glass.
The Royal Blue pendant on the left, above, has no glass while the Black pendant on the right features a Honey Crackle glass. There are six glass options to choose from as you navigate the customizing options on the product page.
These new Industrial Pendants are also available in Cord Hung LED as well as Stem Mount LED so you can maximize your style while saving both energy and money on your electric bill!