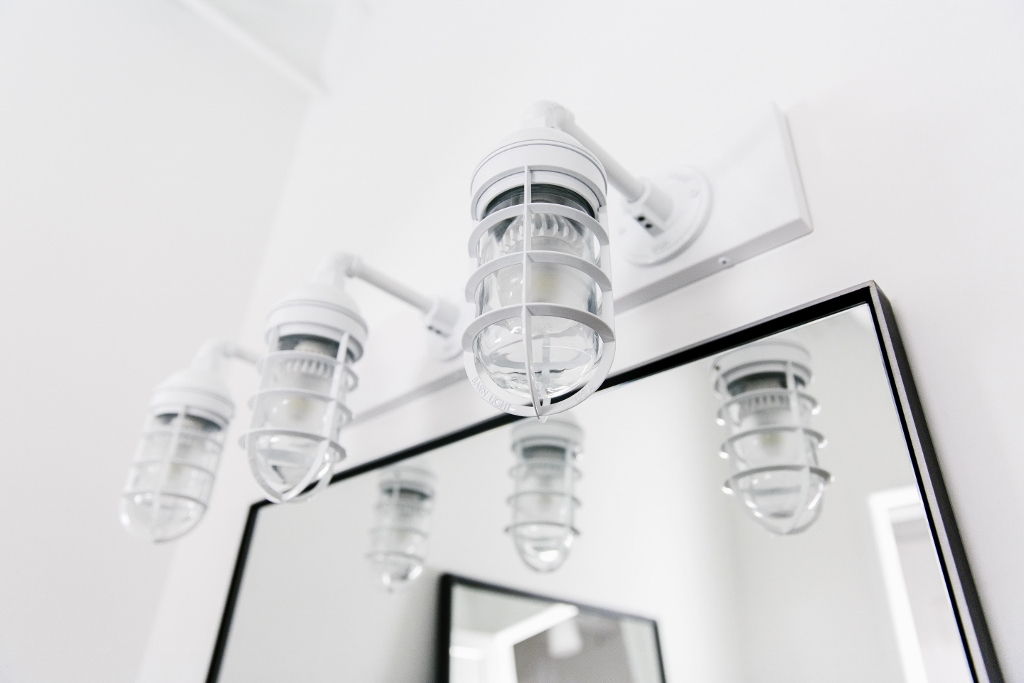 Industrial Lighting Brings Big City Feel to Photography Studio
An entrepreneur at heart, Jack Glasser was still in high school when he started Glasser Images. Eleven years later, his company has grown to include a staff of photographers and assistants who moved recently to a brand new studio in the heart of downtown Bismark, North Dakota. The new location is bigger, more modern, and offers much needed space for the growing business.
"The new space has such beautiful natural light," Jack says. "It was an empty shell so we built out the space as we needed. The open work space helps foster creativity with natural and professional industrial lighting." Moving from a more traditionally styled space, Jack wanted the new studio to be clean, simple and modern.
"I wanted a very 'big city' look," he explains. "White was a huge component. It helps give the space that studio look and bounce all that wonderful light around." The staff conducts photo shoots, meets with clients, and plans to hold events here as well. Jack's electrician — Skeels Electric — recommended Barn Light Electric as a source for industrial lighting that would fit the overall style of the new space.
To bring overall lighting to the main floor space, Jack chose the The Original™ Warehouse Pendant Light. He customized these American-made pendants with a generous 16″ shade and White finish.
"These work perfectly to give that industrial feel we wanted and to provide overall light," Jack notes. He also used three smaller barn pendant lights — the Esso Pendant Light — in the space. These more compact barn lights feature a 10″ shade with the same White finish as the larger pendants.
"Our whole space was designed around most things being white," Jack explains. "We discussed having the lights be a metal finish or grey, but I like how they blend into everything, like the doors, trim, ceiling, and walls."
For the bathrooms, Jack dove into our Wall Sconce Collection. There he found the Industrial Guard Sconce. American made from commercial-grade materials and easy to customize, these rustic wall sconces offer stylish supplemental lighting to these smaller spaces.
"This is such a cool fixture," Jack notes. "It works perfectly in the bathroom."
In the dressing room, additional light for makeup and hair sessions was needed. Jack chose a complementary atomic-style fixture in the Industrial Guard Triple Vanity Light.
This rugged vanity light is customized with the White powder coat finish, standard cast guard, and clear glass.
In a nearby breakroom, the industrial style continues with an Industrial Guard Pendant Light.
"This one is above the sink and is a nice accent for that space," Jack says. "We love the industrial feel that the lights bring to everything. They keep things simple but really complete the look."
Photos courtesy of Glasser Images