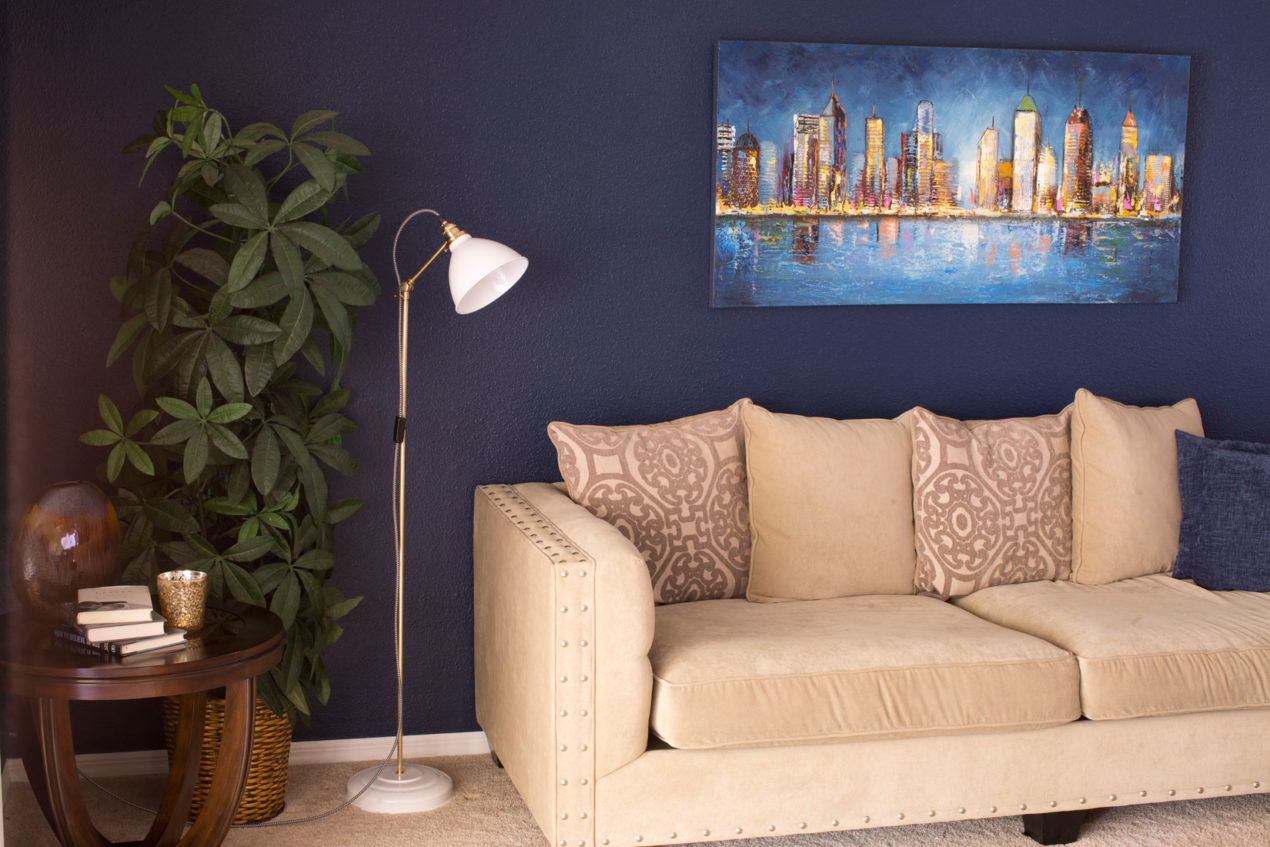 How To | Plug-In Lighting Offers Instant Makeover
Don't look now but we're on the downhill side of July.  Seriously.
If you haven't tackled your summer remodeling projects yet, we understand. Traveling, spending time with the kids, and being outdoors is way more fun than refinishing cabinets or painting the guest room.
But you can still work some makeover magic in your home without spending a lot of time or money. An easy way to spruce up a room and give your space a fresh look is with lighting. But don't worry about scheduling the electrician (he's probably at the beach anyway). We're talking about some of the most stylish, easy-to-customize, plug-in lighting you've ever seen!
We offer a plug-in option on many of our fixtures with styles ranging from rustic to industrial to vintage all with the convenience and simple installation of a plug-in.
Table lamps offer an easy way to add a spot of light to almost any room in the house. These are often found on end tables or bookshelves, or by the bedside for nighttime reading. Table lamps not only provide light in a space, but because of their portability, can become a stylish and movable accent piece for your décor.
Our Floor Lamp Collection offers five of our most popular handcrafted shades on a functional and stylish lamp base. The base is weighted cast iron to prevent tipping, and the sturdy stem brings the height of the lamp to just under five feet tall. The adjustable head swivels to 90 degrees and an inline switch makes turning the lamp on and off a breeze.
American made and handcrafted by our talented team of artisans, these lamps give your space a spontaneous makeover that's as simple as plugging in a light. Twenty powder coat finish colors are available to match most any décor plus 10 paint-to-match colors from our porcelain enamel palette. A dozen cording options add even more panache to the floor lamp — something you won't find at the big box store!
Our collection of Plug-In Barn Lights continues to grow. The latest arrivals are the Swing Arm Sconces. These new wall sconces feature a practical plug-in cord that wraps around the arm as a contemporary design feature. Each shade is hand spun from commercial grade materials and attached to an arm that pivots horizontally allowing the light to be directed as needed.
And don't forget that many of our Barn Wall Sconces come with a plug-in option so you can get the look you want with the options you need! Our friendly and helpful sales staff is ready to answer any questions you may have about any of our lighting options. They can be reached from 9am-5pm Eastern Time, Monday through Friday at 800-407-8784 or via Live Chat from our home page. If you're a night owl, shoot them an email at sales@barnlight.com and they'll get in touch!