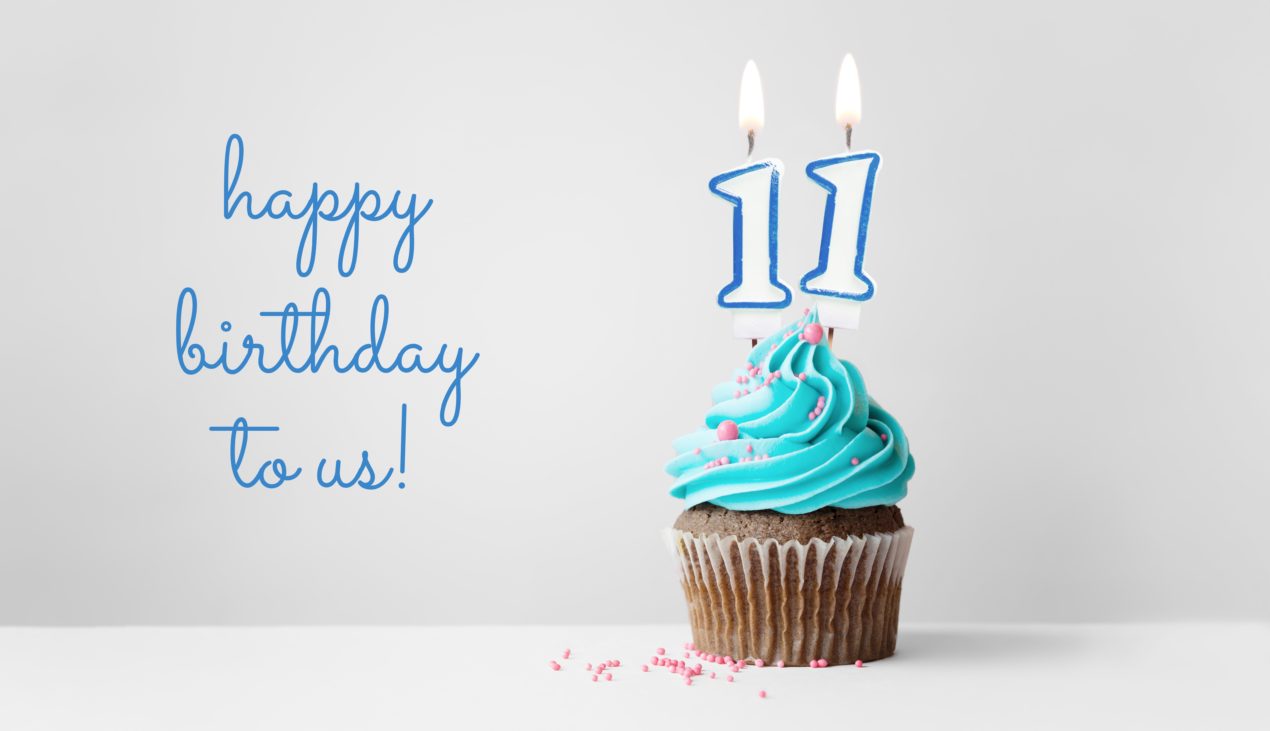 Historic Growth Marks Barn Light Electric Birthday Celebration
How long does it take to launch a business? To grow from a fledgling idea at the dining room table to a major manufacturing facility with more than 100 employees?
For the owners of Barn Light Electric, the amazing ride started just 11 years ago. From the backyard barn where vintage lights were cleaned and rewired to a 60,000-square-foot building where hundreds of lights are shipped around the globe each day, Barn Light has experienced phenomenal growth since 2008.
Today we're celebrating Barn Light's birthday with four of our long-time employees who not only had a front seat on the journey, but a direct hand in our success.
"I never imagined 10 years ago that we'd be here today," says Mark, who started working for Barn Light in 2010. "There were only three of us working with Donna and Bryan. No departments. We all did everything from taking orders to manufacturing to shipping." Today, Mark serves as plant operations manager and oversees the manufacturing process from the machine shop to paint to assembly to shipping.
"The best thing is the sense of pride I have in being part of a company that helped our community through struggling times," he says. The Space Coast took a double hit with the 2008 recession and the end of the space shuttle program just three years later. Thousands of people were out of work and Barn Light was one of the few companies hiring at the time.
Gayle owned a tile company with her husband when the recession hit and construction jobs disappeared quickly.
"We needed work badly. It was a very scary time for us," she recalls. "Our accountant for our business recommended me to Donna and Bryan. When I got the phone call, I felt so blessed!" Gayle started working for the company in March 2009, a time when the demand for vintage and retro-style fixtures by designers and homeowners was increasing.
"I have great memories working in the old hardware store building downtown," she says. "We all worked side-by-side to get each order out." Gayle serves as Lead Data Entry and has been helping grow the commercial side of the business in recent years.
The company quickly outgrew that historic building downtown and spread to several other locations up and down US 1 in Titusville. As orders poured in, new people were hired to learn the art of handcrafting, finishing, and assembling vintage-inspired and porcelain enamel lighting. All company operations finally came under one roof in October 2013 in a former home improvement store. Additional square footage was added when the Furniture Collection launched in 2017.
Jon started with Barn Light in 2009 as a customer service rep then worked his way up to sales manager. He also handled commercial sales for a time and currently works with the marketing team as a technical data specialist.
"It has never been boring! There is always so much change and growth happening, it keeps you on your toes," Jon explains. "There's always a challenging period of adjusting to a new position within the company, but I'm grateful for that experience because it makes me a well-rounded employee."
Jordan (on the right above checking out a new fixture with Jon) was still in high school when he started working for Barn Light. He served as an intern during the summer of 2011 then came on full time the following year in assembly. He also worked with the R&D team and is now a member of the engineering team. He is in his junior year of college working towards a mechanical engineering degree.
"The thing I enjoy most about Barn Light is being able to meet people that I can call my co-workers and friends," Jordan says. He has seen many changes over the years including dramatic increases in the number and style of product offerings.
"I see Barn Light moving towards more advanced technology, more modern designs, as well as more integrated LED fixtures," he notes. The one thing that hasn't changed since day one is the commitment to creating a quality product that a customer will be proud to install in their home.
"Our Barn Light team always puts 120 percent into every fixture that goes to our customers," Jordan says. Mark agrees.
"While our explosive growth has been a challenge," he says, "what hasn't changed is our desire to make a customer smile when they pull that beautiful, brand new light out of the box."