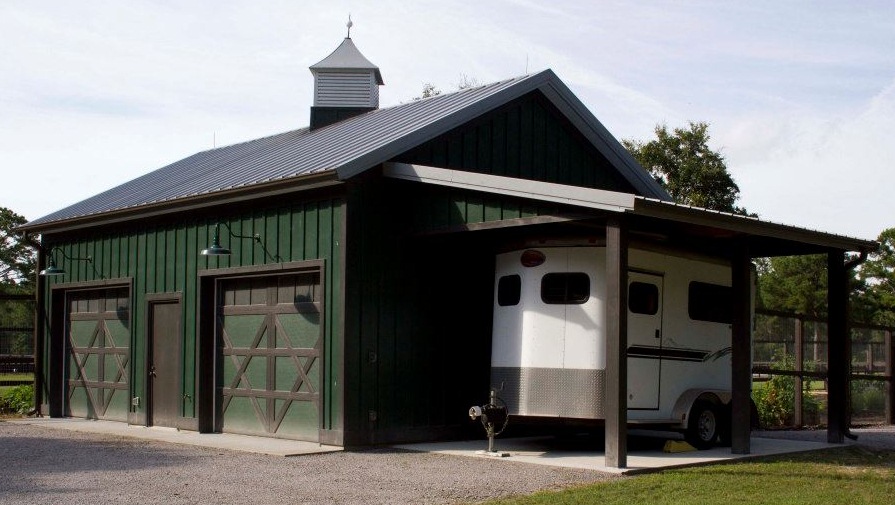 Gooseneck Warehouse Shades for Stylish Storage Barn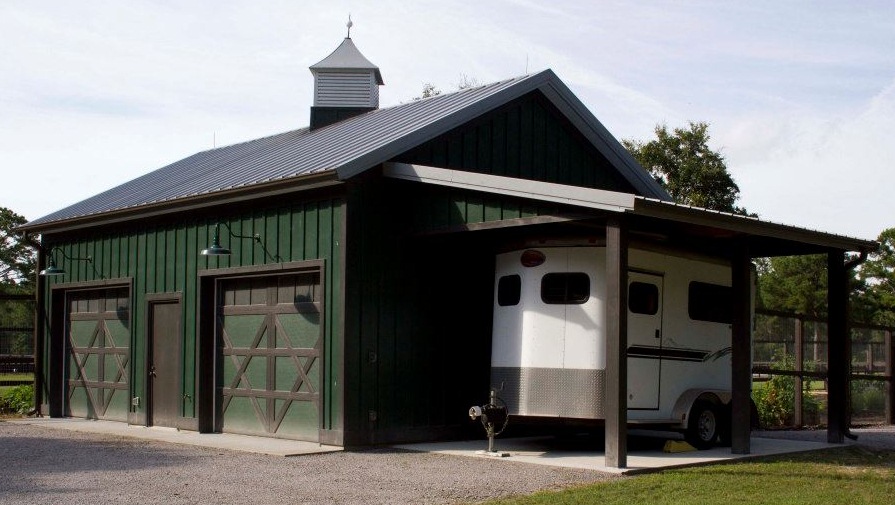 No matter where you live or the size of your family, everyone has storage issues. Perhaps its your collection of vintage Pez dispensers that need housing or an array of antique cars that need protection. If you're lucky enough to have the land, a barn is a great storage facility that doesn't take up valuable living space. This beautiful building, crafted by our friends at Morton Buildings, features plenty of room and all the quaint detailing of larger barns including the RLM-inspired warehouse shades over the doors.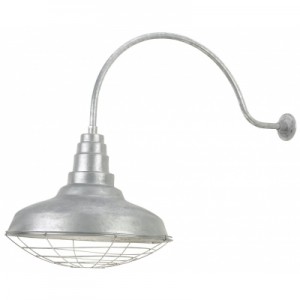 These handsome gooseneck lights look very much like our Brahma Warehouse Gooseneck Shade, one of our beefiest shades for storage buildings, warehouses, and large commercial buildings. The Brahma's 24″ or 27″ shade throws a wide span of light that is perfect for highlighting doorways, sidewalks, or commercial signage. This classic light is American made and available in more than 20 durable powdercoat finish colors. Choose one to complement your building like these or pick a contrasting shade for a bright pop of color!
Almost two dozen different gooseneck arm styles are available for this light to give your fixture just the right projection away from the wall. Consider adding a wire cage or cast guard and glass to give your light a bit of vintage styling.
Need something a bit smaller for your barn, garage, or storage shed? Check out the Universal Gooseneck Light which offers the same stacked neck design as the Brahma but comes in four mid-sized shades ranging from 10″ to 16″. Hand crafted right here on Florida's Space Coast by our skilled metal artisans, the Universal is fully customizable with finish color, gooseneck arm, wire cage, and cast guard options.
And don't miss the complementary fixtures such as the Universal Wall Sconce, the Universal Stem Mount Light, or the latest addition to our collection — the Universal Cord Hung LED Pendant featuring the very best in LED technology!
Top photo courtesy Morton Buildings