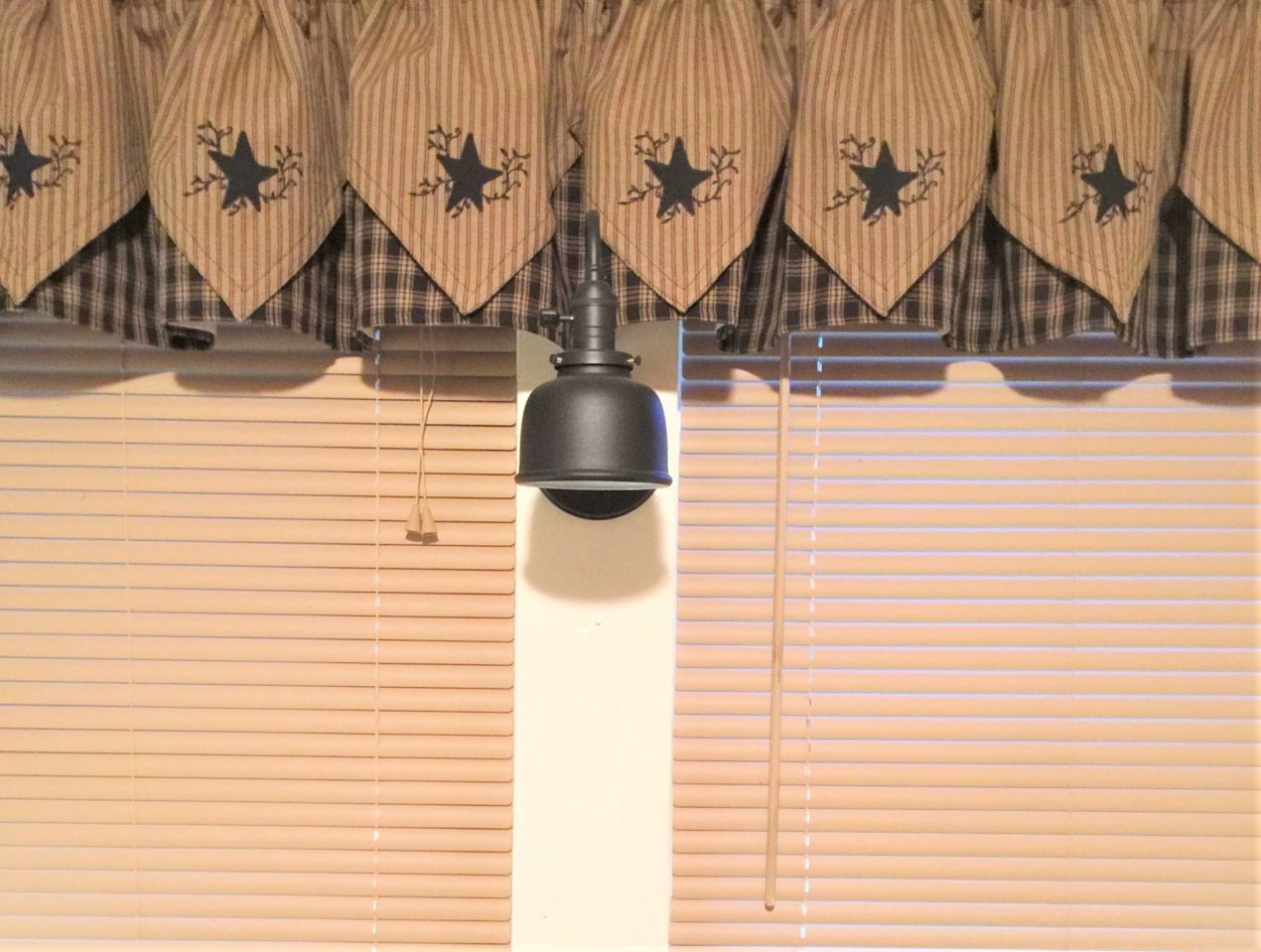 Wall Sconce Suits Farmhouse Style Kitchen
Sometimes it's the little things that drive you crazy. Leisa was remodeling her 1936-era, farmhouse style home in East Tennessee and wanted to replace a light in her kitchen. The old fixture had a thumb switch on it and Leisa looked high and low for a wall sconce with a similar switch.
"I must say they are very difficult to find!" Leisa says. A Google search landed her on the Barn Light Electric page where she found plenty of fixtures with the option for paddle switches.
"I'm so glad I stumbled onto your website," she says. "I saw so many different styles that I hard time making my decision, but the Fargo Wall Sconce was the one I just kept coming back to." This barn wall sconce has all of the style of larger, deep bowl warehouse shades but in a more compact, 5″ size perfect for Leisa's kitchen.
"I contacted your customer service department and they were so helpful in explaining the finishes," Leisa explains. "I was pressed for time so I ordered the Textured Black finish hoping it would be a good match with my matte black faucet, and they are perfect together." The fixtures complement the black granite countertops and the wheat-stained maple cabinets.
The Fargo Wall Sconce is hand spun from commercial grade materials and is American made in our Florida manufacturing facility. More than two dozen different finish colors, ranging from traditional Black, White and Galvanized to more vibrant colors like Orange, Magenta, and Royal Blue are available for this stylish wall light.
In addition to the paddle switch that Leisa chose, the Fargo can also be customized with a turn key switch.
One of our most popular shade styles, the Fargo comes in a variety of powder coat finish colors plus beautiful copper or brass.
"I was a little nervous when looking at the price, but when it arrived, the quality of the finished product well exceeded my expectations," Leisa says. "My pictures simply do not do it justice at all. Everyone who has seen our new kitchen always comments on the beauty of the light."
Photos courtesy of the homeowner