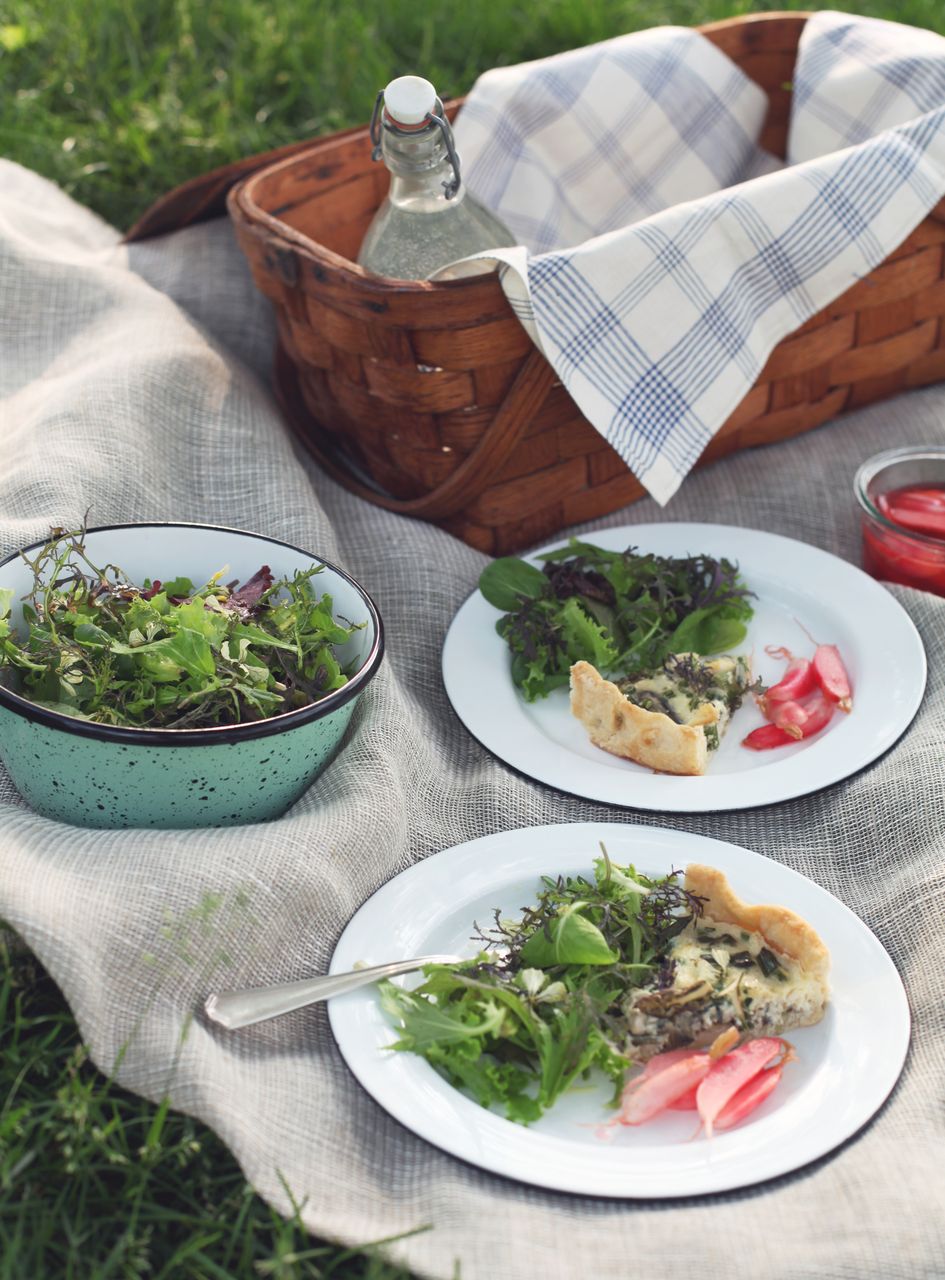 Porcelain Enamel Dinnerware for a Stylish Central Park Picnic
Back in March when we were simply dreaming of summer picnics, we featured the Manhattan studio of The Jewels of New York. Diana Yen, the creative force behind this catering and food consultation service, installed two Avalon Pendant Lights to brighten up her busy work space. And as it often happens with customers browsing our website, something else caught Diana's eye.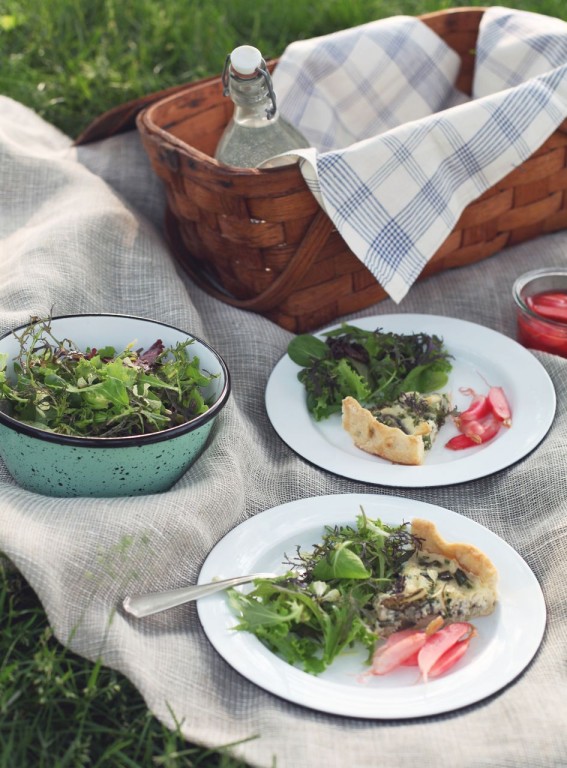 "I thought the Porcelain Enamel Dinnerware collection was delightful and would make a fun spring picnic," Diana says. So in spite of the recent spate of rainy weather on the East Coast, Diana and her staff created a lovely picnic lunch in Central Park featuring Spring Quiche and Pickled Radishes all served up on our beautiful porcelain graniteware plates and bowls.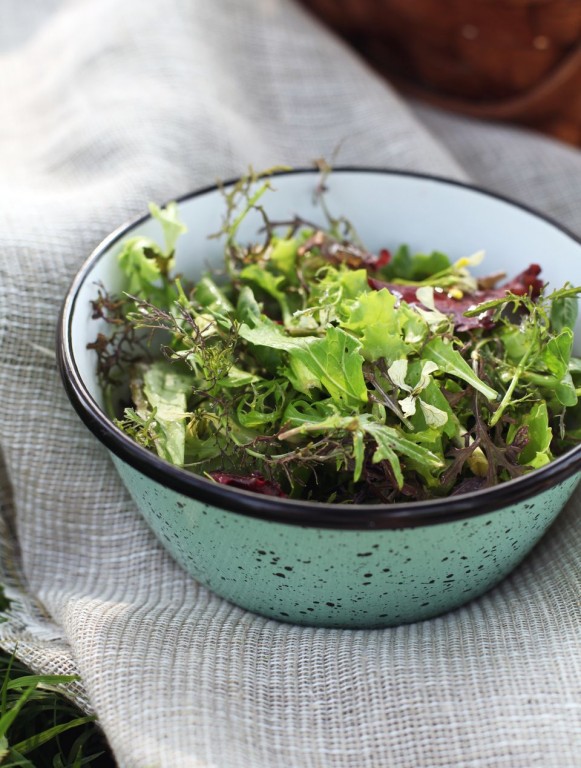 Just like the porcelain enamel lighting hanging in Diana's kitchen, these plates and bowls are handcrafted from commercial grade steel by our own artisans. They are heavy-duty, American-made originals, not to be confused with lightweight, imported adaptations. Flexibility is key to this collection as you can build your own Graniteware Bowl set. Choose five of the same size bowl or one of each size to build a nesting set. The bowls are available in small, medium, large, extra large, and salad bowl sizes. Four different color combinations from our porcelain palette are available and again, you choose which bowl has what color — all the same or all different for an eclectic look.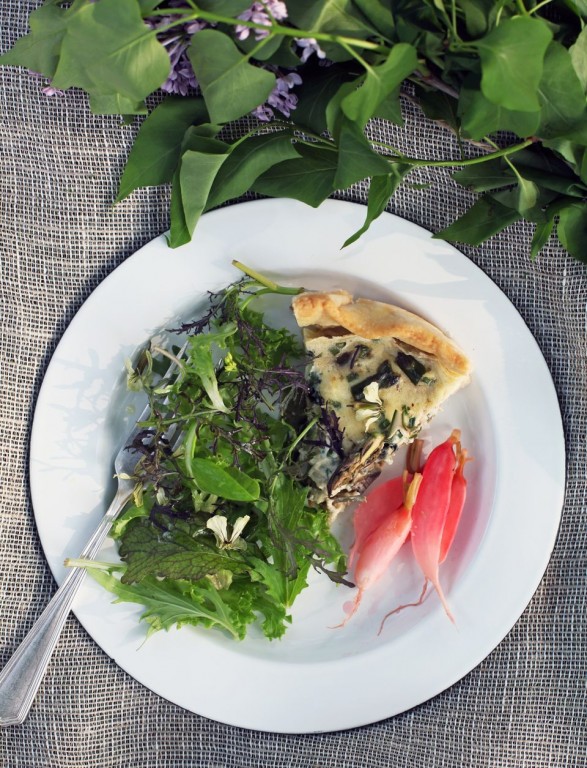 You can also build your own Porcelain Graniteware Plate Collection with the same colors as our beautiful graniteware bowls. The set includes four plates and you choose the color combination to suit your style. All of our graniteware products are lead and cadmium free and will bring a vintage look to any meal whether served on a formal table or on a blanket in the park!
Photos courtesy of Diana Yen