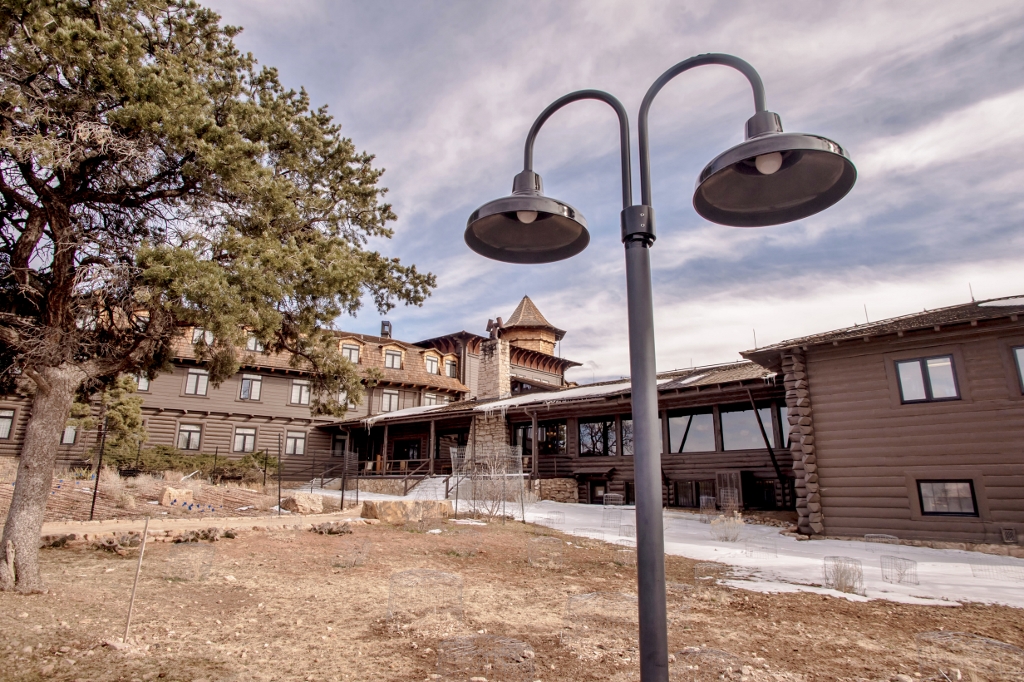 Dark Sky-Friendly Lights for Grand Canyon Historic District
Many cities across America are encouraging the use of dark sky-friendly lighting. These fixtures are crafted in a shape that provides downward directed light which helps the skies stay dark and the stars stay bright. Barn lights are a natural fit for dark skies with their dome-shaped shades that reduce glare.
Dark skies are critical to the Grand Canyon Association which recently launched a project to retrofit 280 lights in the Grand Canyon historic district to better preserve the night skies.
"The Grand Canyon is one of the seven natural wonders of the world," says Mindy Riesenberg, director of marketing and communications for the Association. "We provide funding to support the necessities not currently funded by federal dollars." This includes post mount lights for the South Rim Trail, the El Tovar Hotel, and the Bright Angel Canyon shown above.
When searching for dark sky-friendly lighting, Project Manager Vicky Stinson searched for fixtures that complemented the historic lighting already in place. She found that Barn Light Electric's porcelain enamel post mount lights satisfied all her needs.
"Color selection and customizing options were definitely a factor," she says. "And porcelain enamel is a very long-lasting finish that will not be as likely to fade in our intense Arizona sun. The historic fixtures in the area are finished with porcelain enamel."
The team worked closely with Barn Light Electric's commercial reps to select appropriate lighting. They chose the Union shade which has a soft edge but still protects the night sky. These post mount lights feature a Bronze finish which is similar to the standard National Park Service brown color.
"We were looking to have the fixtures blend in more than make an architectural statement," Vicky says. "We also specified a custom gray color for the interior of the shade instead of the typical white. This helps lessen the intensity of the light reflection which is a good thing for dark skies."
Grand Canyon National Park hosted more than six million visitors in 2017. The park currently has provisional International Dark Sky Park status, and the Association is working towards obtaining full status.
"We hope to inspire people to protect and enhance the Grand Canyon National Park for future generations," Mindy says. "It is a national treasure and an international symbol of nature's grandeur."
Photos courtesy of Terri Attridge and the Grand Canyon Association