Farmhouse Pendants Provide Modern, Industrial Look to an Atlanta Loft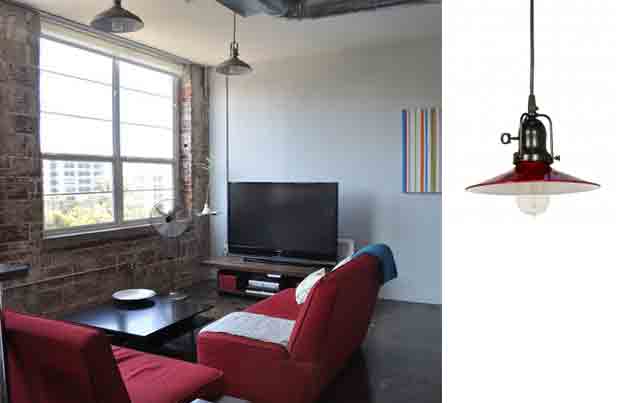 For urban homeowners in high-rise apartments, lofts or condos, living space is often limited by the close-confines of cold, concrete floors and low ceilings. While a loft doesn't offer as much space to create layouts as elaborate as a house, it does, however, give the designer the chance to make drastic improvements with only a few additions.

A recent post on Apartment Therapy's blog showed a great example of a creative homeowner who reinvented the style of their loft by adding industrial light fixtures in their living room and a metal ceiling fan in the bedroom.