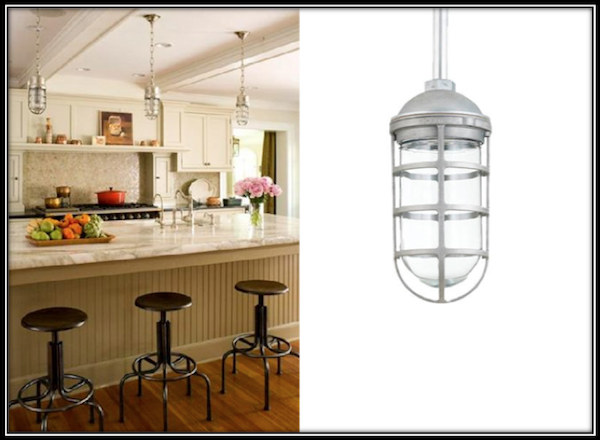 Farmhouse Pendant Lighting for the Holiday Season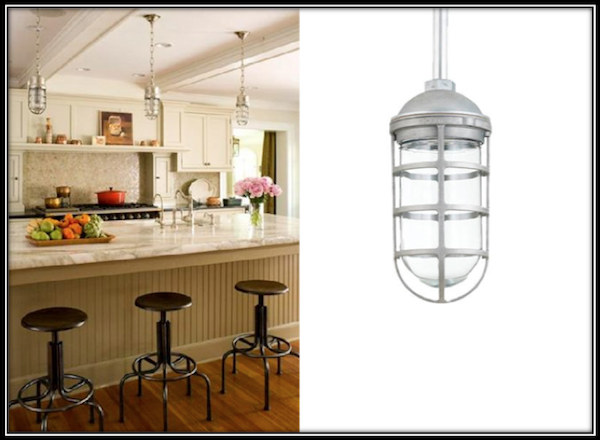 Is your home the place where family gathers each holiday season? It could be for a number of reasons – you have the biggest dining room, you make the best turkey or maybe even that you just love playing hostess. Whatever the reason is, chances are that your guests will be in and out of the kitchen area throughout their time at your home – therefore maximizing your space is ultra important.
If space allows, an island in your kitchen is probably the best bet. The extra central counter top functions as additional workspace, whether it's for carving the turkey, mashing potatoes or even just setting snacks out for your guests to enjoy. The holidays should be an enjoyable time for everyone – including you, but with all the extra hands around, how can you keep everyone away with out excluding them from your cooking space? Think about placing a few industrial stools on the opposite side of the island where they can sit down to watch the chef in action, but still feel like they're part of your day.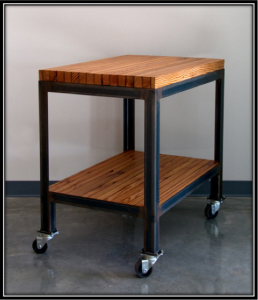 If an island isn't an option, what about the addition of vintage industrial furniture? Complete with a butcher block top, The Armory is a portable workstation with industrial characteristics. The cast iron wheels on the bottom allow for it to be moved from room to room; it could be used for a number of things: an hors d'oeuvre stand before dinner, a rolling cart to serve up a hot turkey, a catch all for everyone's dirty dishes, or finally (and a personal favorite) – a dessert stand for after the big meal.
To make your kitchen as functional and stylish as possible, farmhouse pendant lighting is a necessity to top off your look. Not always in the form of RLM warehouse pendants, our designs come in all shapes, sizes and colors. Take a cue from this traditional kitchen above, and hang three Atomic Topless CGU Pendants over your workstation or counter area. A neutral finish like galvanized or satin steel allow for you to switch out décor year round without it clashing with your ceiling lights. They'll look great with some garland or Fall leaves draped around them!
Top Photos Courtesy of Digs Digs