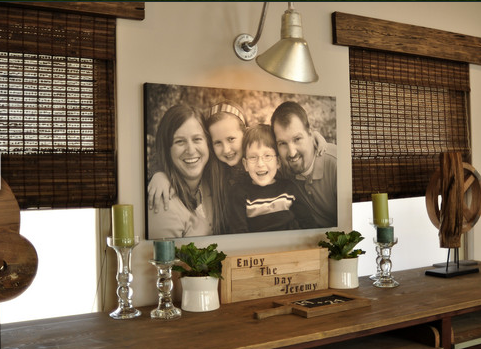 Extreme Makeover Home Edition: Williams Family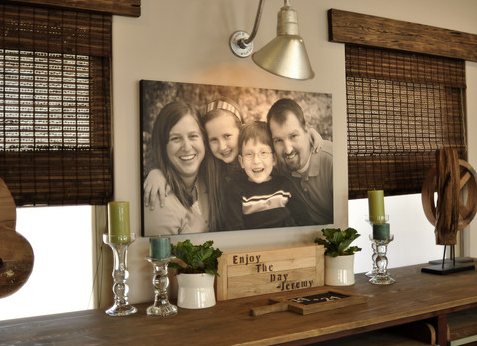 Nestled in the hills of West Central Georgia is the Williams family – Jeremy and Jennifer and their two children, 8-year-old Josie and 6-year-old Jacob who was diagnosed at birth with Spina Bifida. Shortly after Jacob's birth, Jeremy visited a doctor after noticing trouble moving his hand. After three grueling years of testing, Jeremy was diagnosed with Lou Gehrig's disease; a fatal, progressive disease affecting nerve cells in the brain and spinal cord, which ultimately interferes with muscle movement. For now, Jeremy is able to still work and move around, but soon enough, he too will be confined to a wheel chair.

The Williams' home is anything but fit for two members to move about freely in wheel chairs. For now, Jennifer is able to carry 6-year-old Jacob throughout their small house, but as he gets older, that will become impossible. With a sinking foundation and walls infected with mold from a leaking air conditioner, it is easy to see the Williams are in desperate need of an extreme home makeover!
When Barn Light Electric got word of this week's theme, there was no doubt that we would be on board – who better to call for a Country Farmhouse than Barn Light Electric! Our unique lighting can be found all over the new Williams home – the kitchen, living room, and multiple bedrooms. In addition to lighting, we also provided one of our authentic 1890's industrial factory carts for the outdoor patio.
Josie got some of our coolest lights in her bedroom – yellow Radial Wave Vented Shades. They accent perfectly over her hayloft themed desk and bed. Typically our 10" Galvanized Angle Shades are used outdoors to light up storefronts and signs, but with a little creativity, the Williams new wall of family photos is now highlighted using these lights. To see even more of our products used on this episode, check out Extreme Makeover Home Edition online at abc.com – you'll find photos, unseen videos, and products used throughout the home. Welcome home Williams family, welcome home!