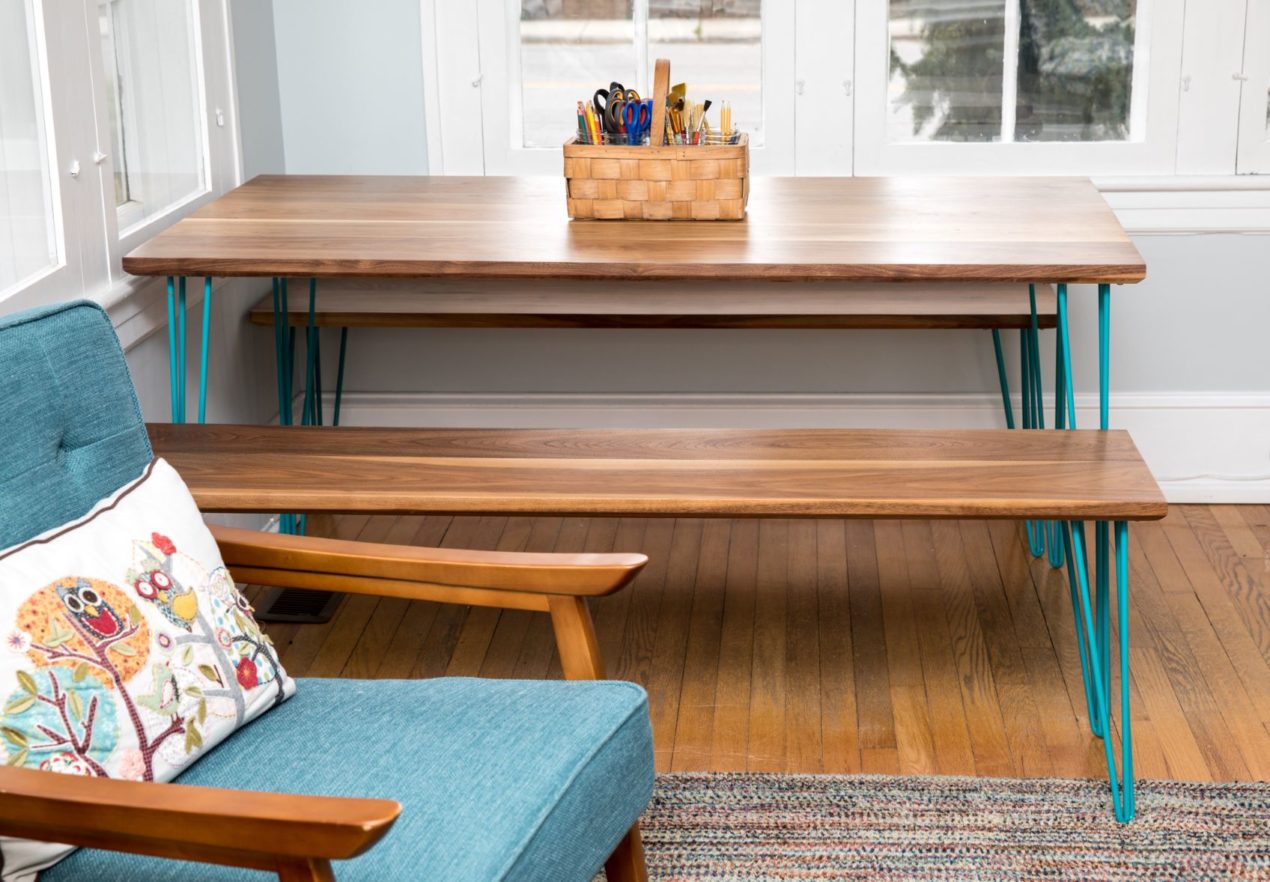 Easy Room Refresh with Handcrafted, Solid Wood Furniture
You just never know when it will hit you. That moment when you look around your home and realize that your furniture looks tired, your lighting is dated, and that paint color on the wall was popular two decades ago.
That moment hit Sommer of A Spicy Perspective food blog last year. With two active teens in the house, Sommer wanted to switch up a couple of spaces in her Asheville, North Carolina, home to better suit her family's changing needs.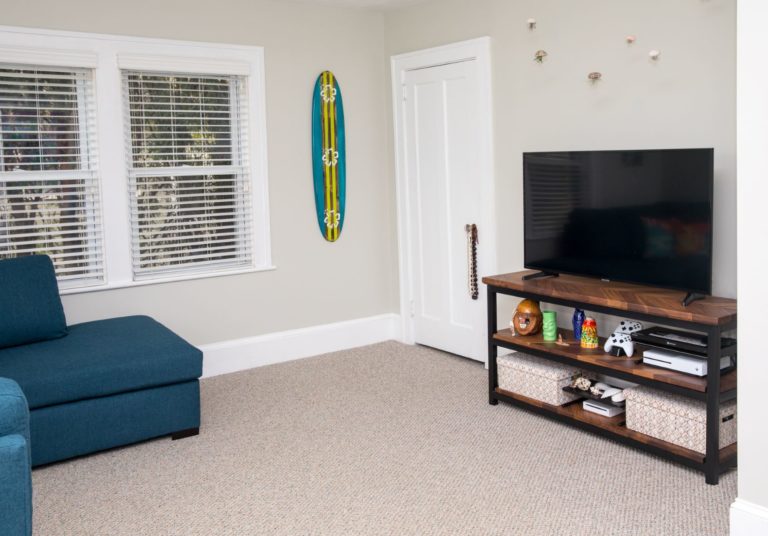 "We wanted to turn an upstairs workout room into more of a teen hangout/TV room for the kids," Sommer says. As she started looking to outfit the refurbished space, she turned to Barn Light Electric's custom-made Furniture Collection.
For the new TV, Sommer chose the Chevron Console Table, a solid wood-and-metal table that is handcrafted by Barn Light artisans. She customized this industrial-style piece with the Natural Walnut wood option with a matte sheen and a Black metal finish.
The Chevron Table, like all of Barn Light's furniture, is crafted from North American hardwoods sourced from responsible suppliers.
"We craft these products as they are ordered; nothing is mass produced," says George, Barn Light's furniture design and manufacturing lead. "This process ensures that each piece of furniture is unique in character and no two will be alike."
On the main level of Sommer's home, a beautiful sun room with large windows on three sides served as a play room when the kids were small. Now, they use the space for homework and crafting.
Sommer selected the Bridget Dining Set as the perfect crafting table. She customized this three-piece set with Natural Walnut wood with a matte finish. She also selected 3-rod hairpin legs finished in Teal.
"It's just beautiful and so sturdy even with the hairpin legs," Sommer notes. "The wood is warm, but the Teal gives it a modern feel with lots of contrast." Yeti, Sommer's Alaskan Klee Kai, obviously approves!
When homework looms, the kids use the Arthur Writing Desk to buckle down and study. This desk features the same Natural Walnut and Teal metal finish as the nearby dining set.
"The kids use the desk now, but some day when the kids are gone, it will serve as my office space in the house," she adds. "I love the way it looks."
All of the pieces in the Furniture Collection, from stools and chairs to tables and desks, are easy to customize and feature the attention to detail that all Barn Light products receive.
"Because we use natural, solid wood that is carefully shaped and crafted by hand, every piece shows the variations in grain including knots and other natural character," George notes.
"The furniture is just super," Sommer adds. "It's solid, so well made, and is fun, youthful, and beautiful!"
Photos courtesy of A Spicy Perspective