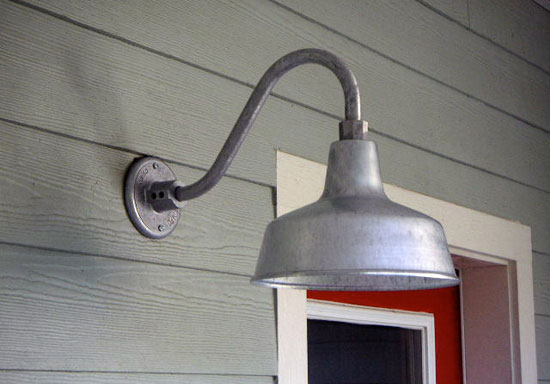 Don't Let The Size Fool You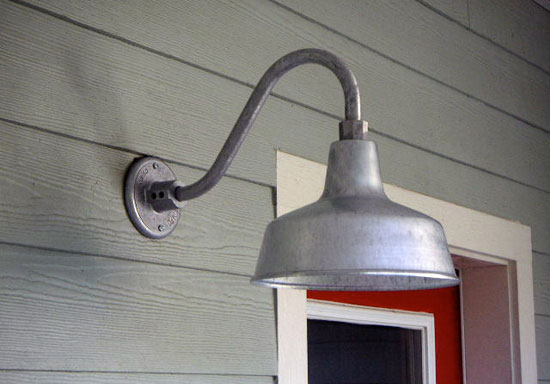 Drawing on inspiration from lighting that adorned barns and warehouses of the 1940's and 1950's, our line of warehouse shades reflect the same familiar outline of these shades when coupled with a gooseneck. Most general applications commonly used these large shades in areas where a wide dispersion of light was required, but lately there has been a need for a smaller version of our popular gooseneck light. The reason behind this need is that many customers are searching the market for lighting that reflects the same appearance of those vintage shades to light porches and provide light to the inside of their homes.

Carrying over the same classic appearance of the Original, but reducing the shade to a more versatile size is the Artesia Warehouse Shade. The Artesia benefits from a compact gooseneck setup, which has a size reminiscent of a sconce, but it maintains the traditional appearance that consumers have been searching for. Coming in either an 8" or 10" shade, the Artesia also boasts a large selection of finishes and gooseneck arms for a wide range of options that can accommodate any space imaginable. Even a pendant mounting option is available for this shade, making it the most diverse small warehouse shade on the market. With one look at the Artesia, you will be impressed with the American made craftsmanship and quality that has made this shade one of the most popular lights on the market. Discover for yourself why so many people find this light to be a perfect blend of rustic and contemporary styling to create a masterpiece deserving of so much critical acclaim.