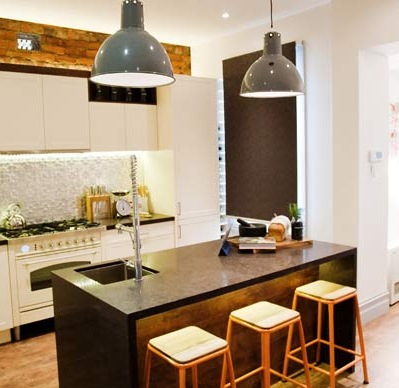 Deep Bowl Warehouse Shade Available in New Sizes, Colors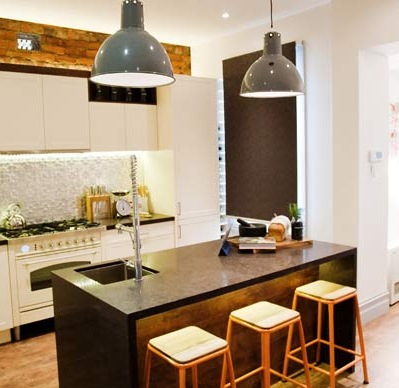 Deep bowl warehouse lighting is popping up all over from industrial farmhouses to urban lofts to traditional New England style homes. These beautiful shades not only bring a focused beam of light to the surface where they hang, they become an integral design element of the room itself. Just like the dramatic touch these deep bowl pendants give to this small kitchen island, these cord hung fixtures are both stylish and functional.

These American-made deep bowl pendants are much like our Ivanhoe® Wilcox, part of our collection of Ivanhoe® Pendant Lighting. As part of our 4th of July Porcelain Blowout Sale, we have introduced new sizes of the popular Wilcox shade along with beautiful new finish colors.
The Wilcox is now available in five shade sizes — 8″, 10″, 12″, 14″ and 16″ — and has nine different cord colors available including a fun red-and-white chevron twist. In addition to the seven shiny finish colors you may have seen before, we now offer a brilliant Cherry Red and a handsome Graphite. If you're opting for a vintage look, add a wire cage which will lend a classic feel to the light and protect your bulb as well. The cage can be finished to match your shade color or choose a complementary color like black or galvanized.
The Wilcox shade is also available as a stem mount fixture as part of our line of Benjamin® Stem Mount Lighting or as a gooseneck in our Goodrich® Gooseneck Lights collection. All five shade sizes are available for these lights and you can choose from the same bold finish colors. The new Wilcox Studio Light is the newest member of the Wilcox family and offers the same options so you can create a cohesive lighting scheme in your space with matching shades.
And the best news is that you can save 20% on any of these porcelain beauties from now until 3:00am Monday, July 9th! Pick out your favorite and save big!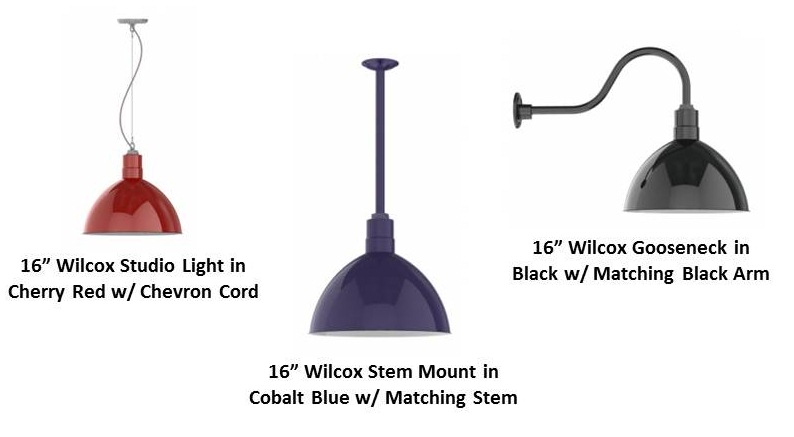 Top photo courtesy of The Block, Australia