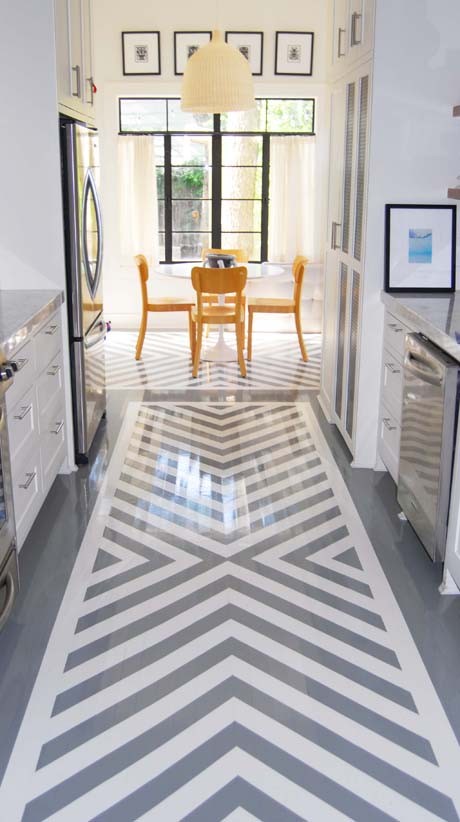 Deep Bowl Pendant Lighting That Can Balance Out Your Chevron Flooring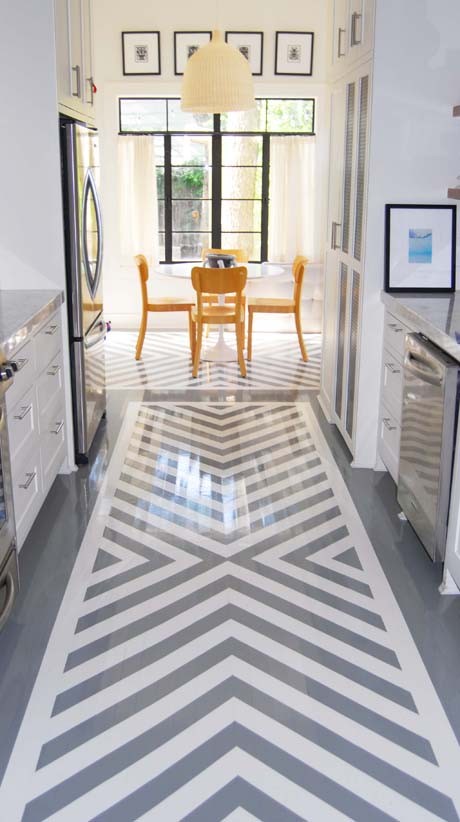 If you asked anyone a few years ago what the big trend in design was, they probably would have told you anything (and everything) neutral. It was all the rage because it worked with everything and it appealed to most anybody in the case of home's resale. Nowadays, things are a little different; it seems that many everyday items are picking up on the chevron craze. Originally made popular by the high-fashion brand Missoni, it has made its way into our homes in all sorts of ways. You may have used it yourself with duvet covers, pillowcases and the occasional lampshade, but could you be so courageous as to paint your floors like it? It's a bold move, but it can be done and will make a huge statement if you do it right. Simply balance your sharp lines out with plenty of white, gray, and other neutrals like they did today.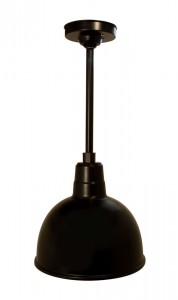 Another way to counteract the angles is with soft, rounded shapes. In regards to circular edges, the main feature is definitely the over sized pendant light within the galley kitchen. We have a wide selection of Deep Bowl Pendant Lights just like these to soften an otherwise powerful room. A recent customer favorite is the All Weather Deep Bowl Stem Mount Light. While it's not as large as the ceiling lamp above, we're willing to bet that it comes with a price tag that is significantly less. Now that's what we call smart design! The 12" shade size allows for a large, focused stream of light to project down, while the stem mount makes usable for indoor or outdoor use. Picture it now – an outdoor dining area with a Deep Bowl Pendant and chevron cushions…
If you have a unique indoor or outdoor space in need of some stylish lighting, check out our Discount Barn Lighting online. All of the lights should be within your budget so you have more money to dedicate to your favorite design trend!
Top Photo Courtesy of House and Home