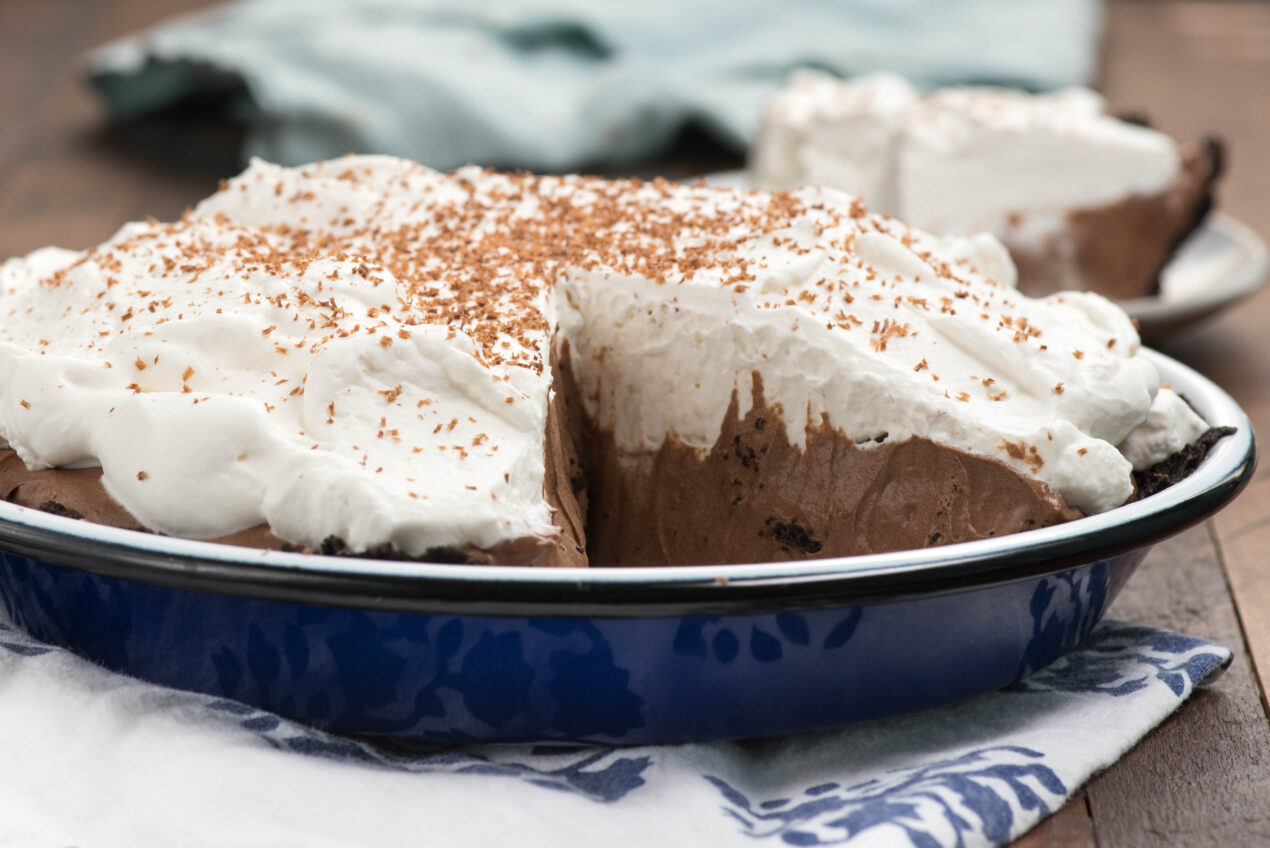 Celebrate Pi Day With 3.14 Pieces of Pie Served Up in Stylish Enamelware
Happy Pi Day! For more than 30 years, March 14th, or 3.14, is the day when math geeks celebrate the irrational and transcendental number that continues forever without repetition or pattern. Here at Barn Light Electric, we're celebrating Pi Day with — you guessed it — pie!
If you're hunting for a new recipe for the spring, be sure to check out A Spicy Perspective, our good friend Sommer's blog which is loaded with mouth-watering choices. How does Bourbon Derby Pie with Salted Caramel Whipped Cream sound? Yeah, we thought so too!
The best thing about this pie, other than earthy nuts, a molten chocolate layer, and a whisky essence, is that it's incredibly easy to make. Simply combine all the ingredients in a bowl, stir, pour into a crust, and bake.
"The only thing that could possible make this pie even better is to bake it in a Enamelware Pie Plate and serve it on stunning Dipped Enamel Dessert Plates," Sommer says. "Oh wait, I did that!"
Here in Florida, we're always happy to indulge in Key Lime Pie made with tiny, tart key limes and shown here in our Special Edition Enamelware Pie Plate. Hand spun from solid steel then coated with multiple layers of porcelain enamel glass, this pie plate is crafted just like our porcelain enamel lighting. The high-gloss White finish is accented with a Cobalt Blue rim lending a simple yet fashionable aesthetic.
For more color options, don't miss our Enamelware Pie Plate available in eight solid colors and six graniteware patterns. Easy to customize with an exterior finish color and either a matching or contrasting interior color, these pie plates not only handle your baked goods with ease, but they make an attractive addition to your table. Whether you're celebrating Thanksgiving or Pi Day, there are plenty of colorful ways to make your pie the center of attention!