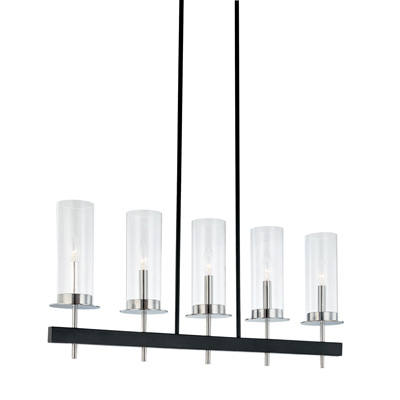 Ceiling Lighting Ideas | Pendants and Chandeliers
When choosing ceiling lighting for your home, there are quite a few questions to ask yourself. Do you have high ceilings or maybe a large area to light? Maybe your home has low ceilings, where clearance is key? No matter your requirements, it's likely we have the right pendant light for you!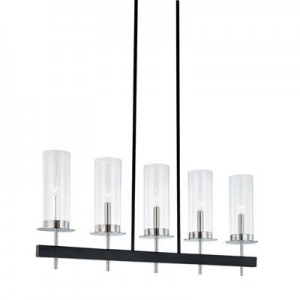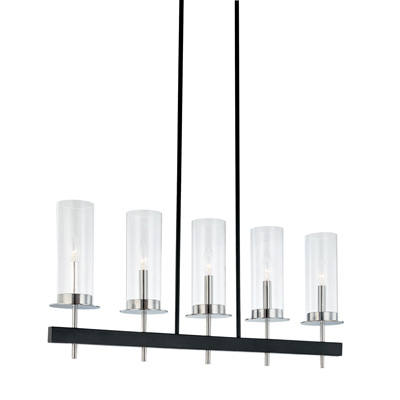 For those with high ceilings, a chandelier is likely to be the perfect choice. You could go for the high class look that's covered in crystals, but we'd like to present a few out of the box ideas instead. Perhaps one of our modern chandeliers will work in your home? The Domino Bar Chandelier has a minimalist appearance, and also happens to be fairly minimal in price. For $455 the Domino has five glass shades to light up a large room, that's under $100 for each light which is far less than what you'd pay purchasing multiple ceiling pendants. The simple polished chrome and black finish can coordinate with nearly any color scheme without distracting from larger decor like artwork and furniture.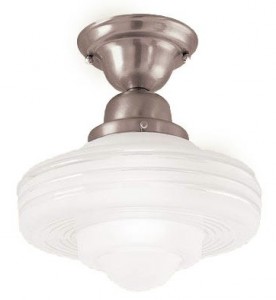 Not everyone has high ceilings though and older homes especially often come standard with lower ceilings. Go with the flow of your historic home and incorporate schoolhouse lighting. The Fontana Semi Flush Ceiling Light is a mere ten inches in overall height and looks identical to retro ceiling lights of the past. The schoolhouse style globe on the Fontana will give off a soft glow and is perfect for mounting in hallways, bathrooms or even a breakfast nook.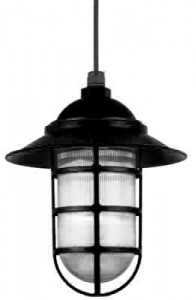 If you desire a more of a nautical or whimsical look in your home, one of our rustic light fixtures is likely to be right up your alley. Our rustic barn lamps come standard with that maritime styling in the form of cast guards or coastal finishes reminiscent of the sea. The Barn Light CGU SS Pendant is a personal favorite, as well as a bestseller amongst our many customers. For this particular light, you can choose the stem mount or gooseneck option for coordinating outdoor lighting too!