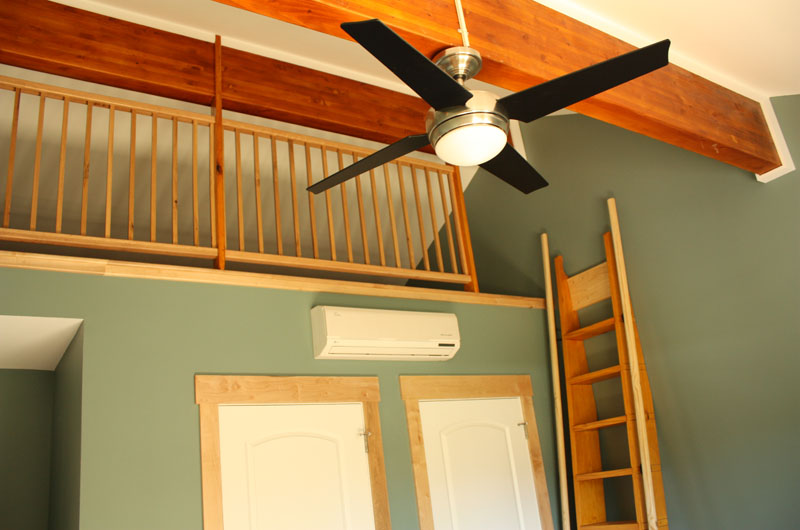 Ceiling Fan Serves as Functional, Modern Work of Art
While experts and interior designers alike may disagree on exactly how much money and energy you can save by using ceiling fans in your home, all would acknowledge that these fixtures are a relatively low cost, effective, and convenient way to move air throughout a room. These photos of unique and stylish ceiling fans came from Jade Mountain Builders, a company not afraid to add the occasional fan into their designs. And we like to think that our collection of Ceiling Fans, from industrial and vintage to barn and modern styles, not only improve air flow but serve as functional pieces of art in both home and business applications.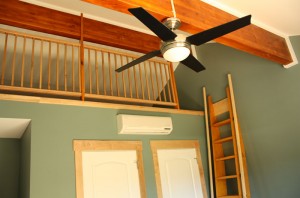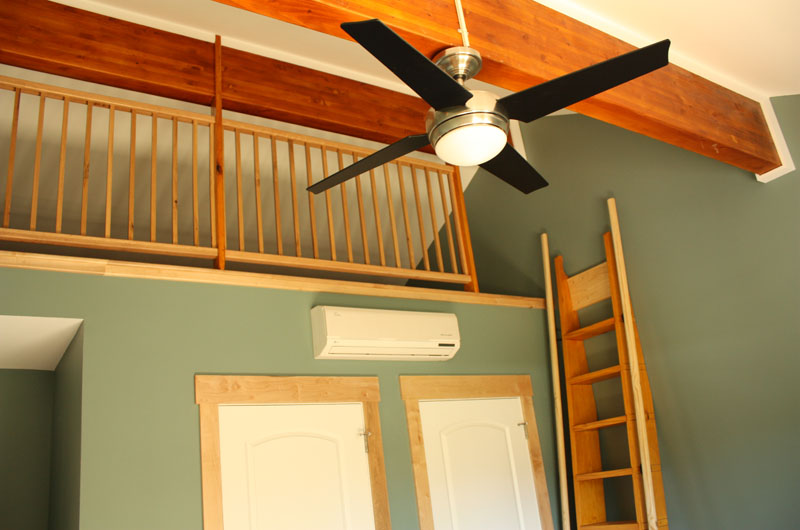 Take this ceiling fan for instance. This fixture closely resembles our Inlet Ceiling Fan, part of our line of Modern Ceiling Fans. In a room with high ceilings such as this, the fan can increase the air flow which helps cool those in the room below as well as in the loft space. The Inlet Ceiling Fan comes in your choice of modern finishes and has reversible cherry/walnut blades. The fan mounts flush to the ceiling thus eliminating the need for a downrod, and has a hand-held remote control for selecting one of three forward and three reverse speeds.
The reverse speeds are valuable in colder months when the heating system is in use. By reversing the blade direction and setting the speed on low, the fan pushes warm air away from the ceiling where it collects and forces it into the room below. This allows you to lower the thermostat, thus saving energy, without sacrificing warmth.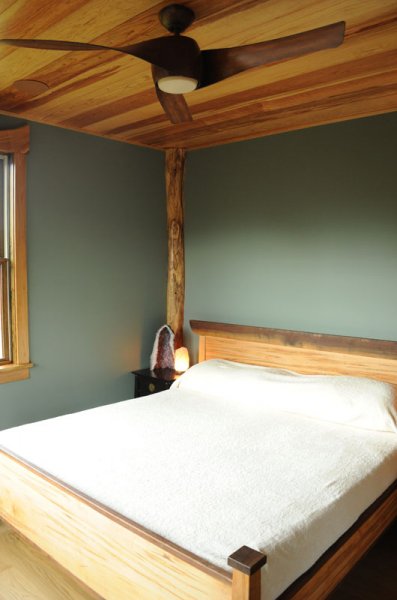 Prefer a three-blade look for your fan? Check out this design that is guaranteed to give you long nights of peaceful slumber. One of our three-blade styles, the Torto Ceiling Fan, has an amazing modern look and energy efficiency numbers that deserve notice. Even when turned off, the Torto Ceiling Fan has a sleek movement to its shape and design and will quickly become a conversation piece in any room.