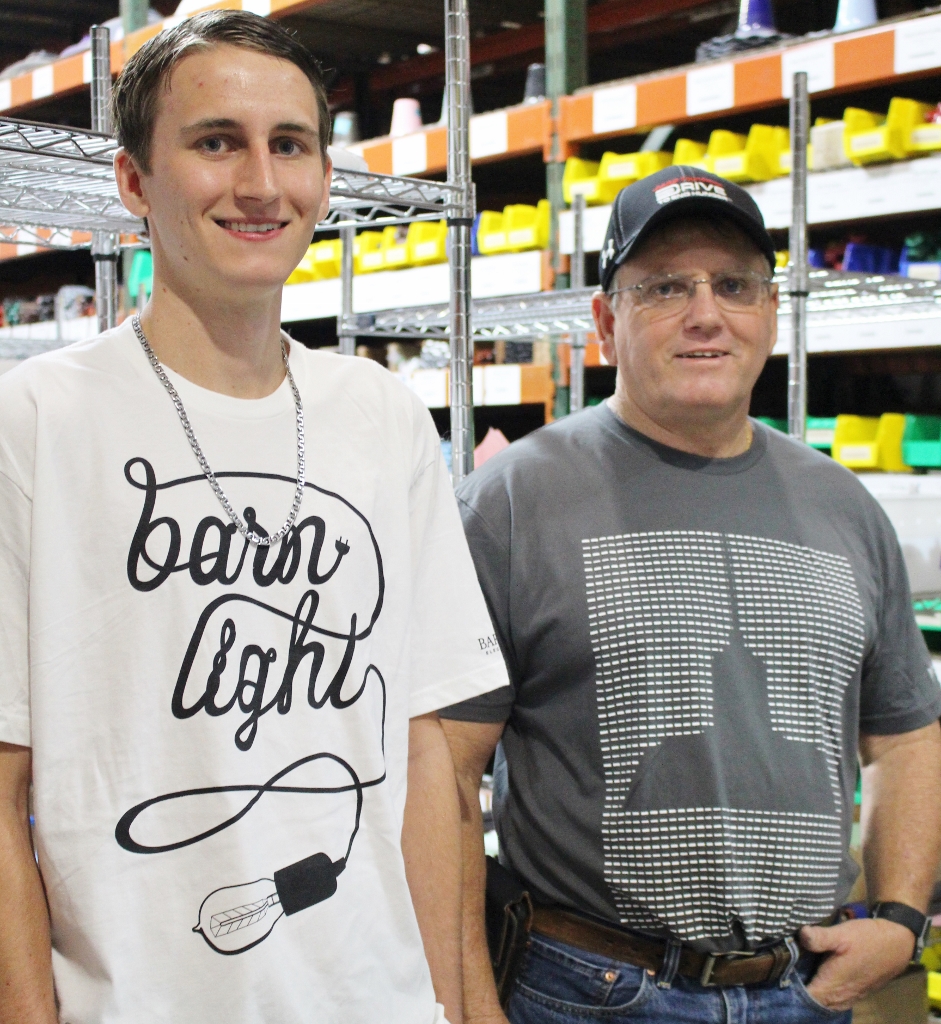 Behind the Scenes | Celebrating Fathers & Family at Barn Light Electric
Spending time with Dad on Father's Day is always special, but here at Barn Light Electric, two of our dads get to spend time with their kids every single day at work. This father-and-son team plus a father-and-daughter duo spend their days handcrafting, finishing, assembling, and shipping our American-made lighting.
Jordan has been with the company for six years and has worked in almost every area including assembly, shipping, and inventory. He currently spends a lot of time with the R&D team putting his engineering skills to work and creating drawings for new product development.
He convinced his dad Richie to join the team three years ago. Richie has worked as both a Maintenance and Quality Control Supervisor plus pitches in with pre-assembly and shipping too.
Amanda was looking for a change from the oil company where she worked when she joined Barn Light Electric in 2012. The job was closer to home and she enjoys working for a family-owned business. As an Inventory Expediter, Amanda spends her days keeping track of tens of thousands of light shades, cords, stems, nuts, bolts, and every other piece of hardware needed to assemble our barn lights.
Johnny, a Navy veteran, joined his daughter at Barn Light Electric less than a year later. He is a skilled Press Operator in the machine shop and does his best to keep up with the spinning team who hand spin light shades each day. Seeing his daughter during the work day is a bonus!
These family teams are all part of the bigger Barn Light Electric family and we're very grateful for all of the talents, skills, and good humor they bring to the job each day. Happy Father's Day to all!