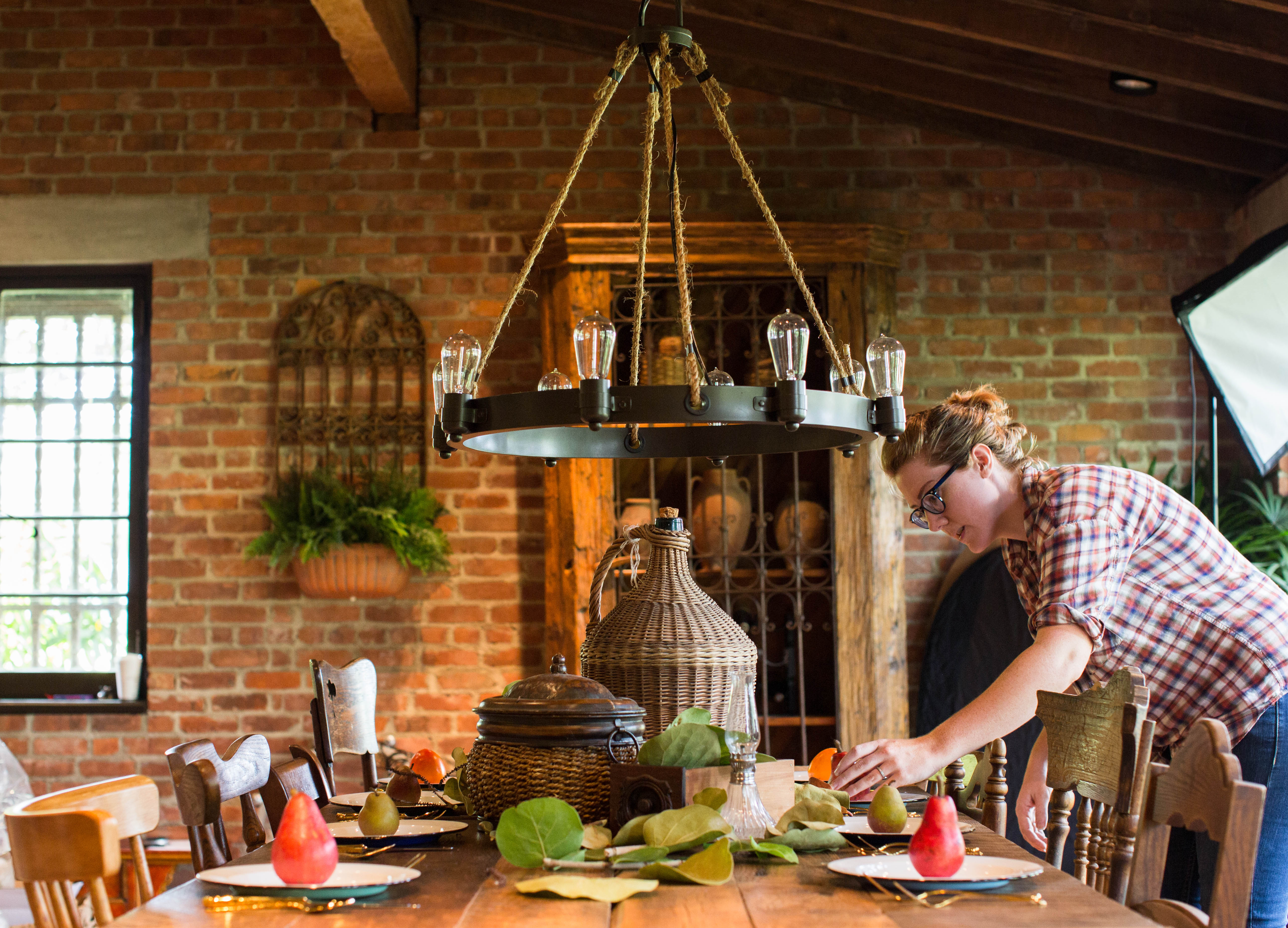 Behind-The-Scenes at the Casa Feliz Winter Park Shoot
One of the perks of working in the interior design industry is experiencing a plethora of beautiful spaces. I get really excited when our blogger, Betty, sends a customer photo my way. Nothing like seeing your work in someone's home. When I was given the opportunity to join our design team on a photo-trip to a beautiful '30s-era Spanish villa located in the heart of central Florida, I was ecstatic. What we love and do at Barn Light Electric is rooted in historic spaces and restored lighting, so to see our porcelain barn lights hanging in period-appropriate surroundings is the cherry on top.

Here are a couple behind-the-scenes shots…
Before our trip, Cracker applied hgis super-sonic spinning skills to perfecting our hand-spun steel shades.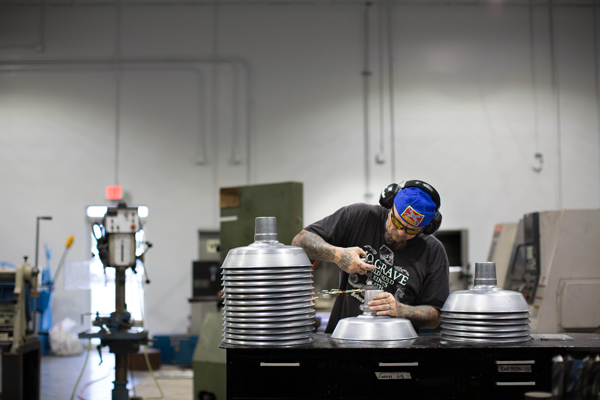 Haha, I jest. We won't go that far behind the scenes. But if you are interested in seeing how the lights are made, this mini-documentary is for you.
Here's the little crew all packed up and ready for the trek to Winter Park. That ferocious decorative antler that looks like it is about to pierce my heart didn't remain there for the rest of the ride.
When we arrived on location, we were stunned by the structure's elegance. The Casa Feliz is a restored Spanish Farmhouse that holds many of the original influences and design artifacts thanks to meticulous preservation. Beautiful brick and terracotta roofing created a warm first impression inspiring us to honor its welcoming opulence.
And then we unloaded the car…
Our new friends from Wish Vintage Rentals helped us out with a rustic dining set that complemented the dining hall. Lauren channeled her inner Martha with a fresh and vibrant tablescape.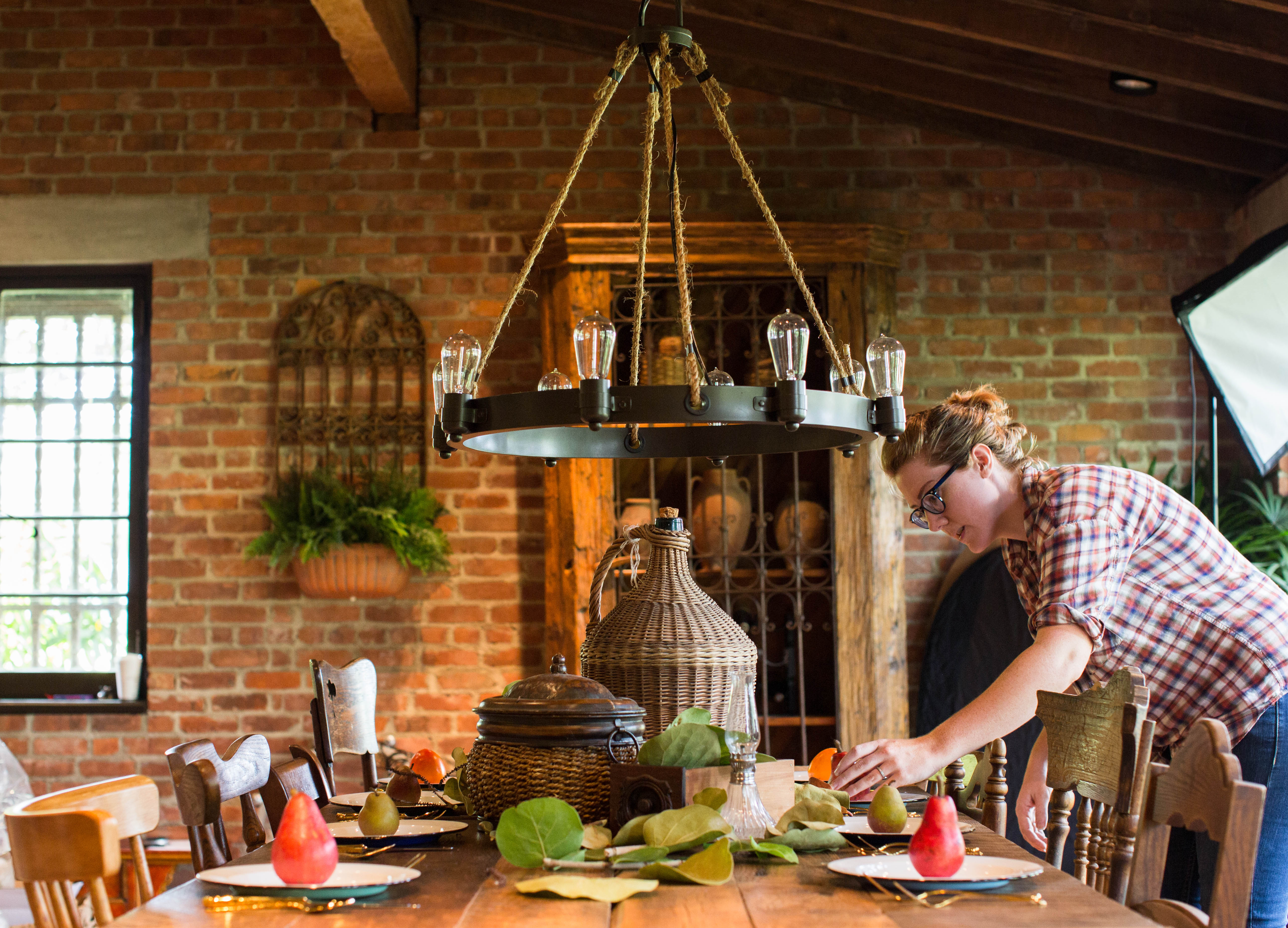 We were experiencing a marriage of cultures with this set. From the Spanish influenced interiors to the American farm-style lighting, the richness of the materials really worked well together. Our barn chandelier was right at home in the middle of it.
Amidst the foliage and wood grain, our Enamelware Cups and plates shined. It was so difficult to resist halting the shoot to munch on our drug-store snacks at this bountiful table.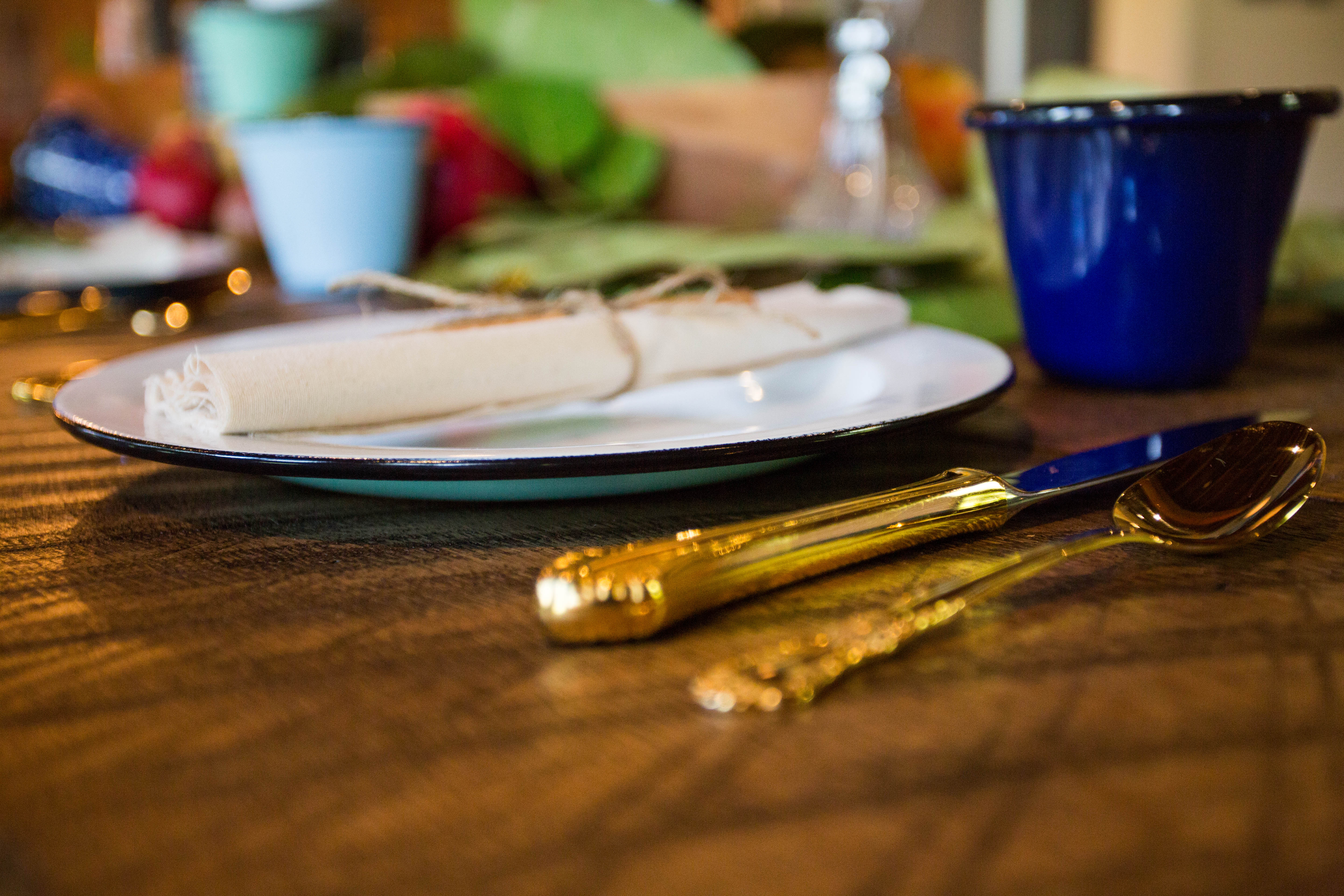 The house was a maze of rooms to explore. Each more exciting than the next. We'd certainly recommend visiting Casa Feliz whenever they have a public event as it is like stepping into a different decade.
Other rooms we adored…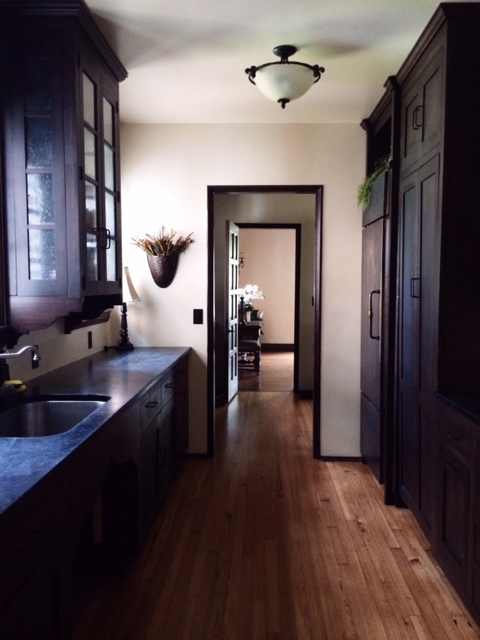 The kitchen. Those are soapstone counter-tops, my friend.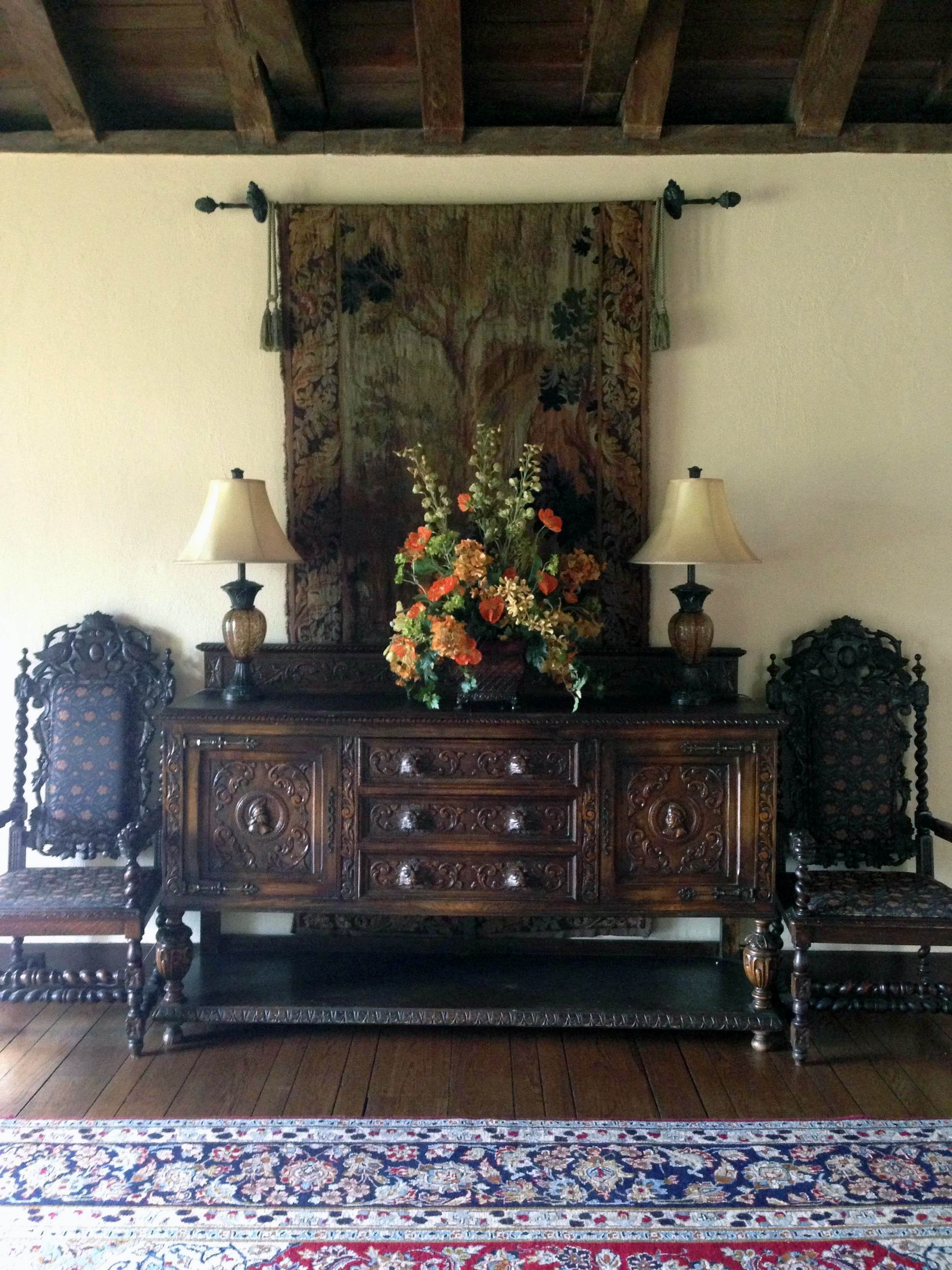 The sitting room. Beautiful tapestries and textiles were everywhere!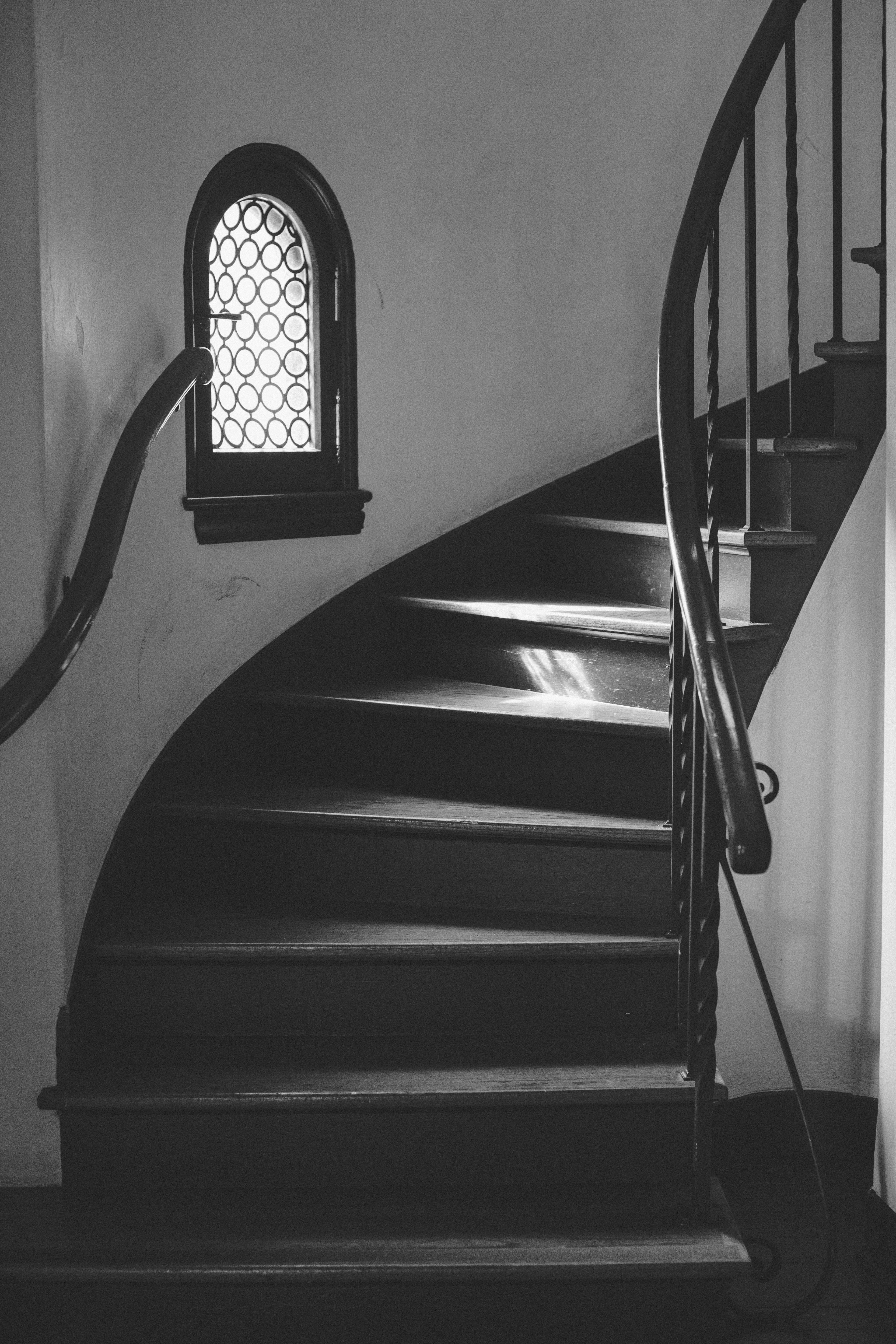 The winding cast-iron stairway. Simply stunning.
Stay tuned to Barn Light Electric for more Casa Feliz footage!