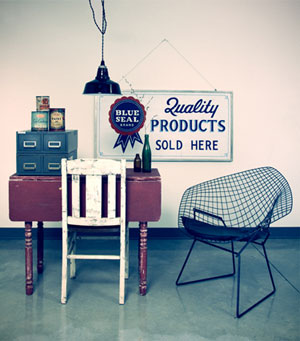 Behind the Design | Esso Cord Hung Porcelain Pendant Lights
At Barn Light Electric, many porcelain lights are named after classic American brands, however, their American roots go much deeper than just the product name.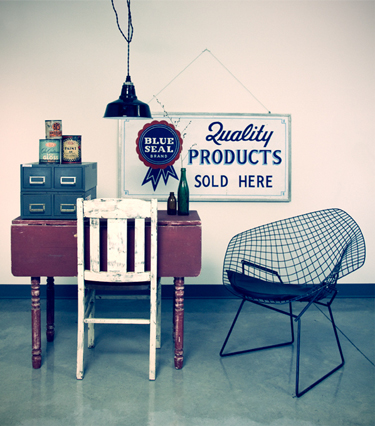 Our cord hung porcelain lights, like the Esso Pendant Light shown above, are made in the United States. Every purchase supports American jobs! The shade's name and design was inspired by those prevalent at gas stations and auto body shops during the early to mid 20th century.
T the shade's style is the perfect match for a small work space and its vintage-style design completes the old industrial setting. Today, the Esso's overall size makes it an ideal pendant to use in small areas such as attics, closets, mud rooms and bathrooms. If you'd prefer to use this light for outdoor lighting, it is available with an exterior rated cord or a stem mounting. A special feature with these porcelain shades is that each of the finishes resemble popular color schemes found in old company logos or car colors during the period!

The original Esso built its brand during the era known as America's "greatest generation." Its shiny porcelain finish pays homage to an era when chrome was king and full service was offered at every gas pump. For a little history, Esso is an international trade name which was developed as an alternative to the brand: Standard Oil. Over time, its brand name in the U.S. was changed to Exxon and Mobil, but the Esso name can still be found in gas stations across the world. Throughout its advertising campaigns, Esso used the slogan "World's First Choice." At Barn Light Electric, we hope to become your first choice for any of your lighting needs!
In the YouTube video posted below, you'll see an Esso advertisement from the 1930's.