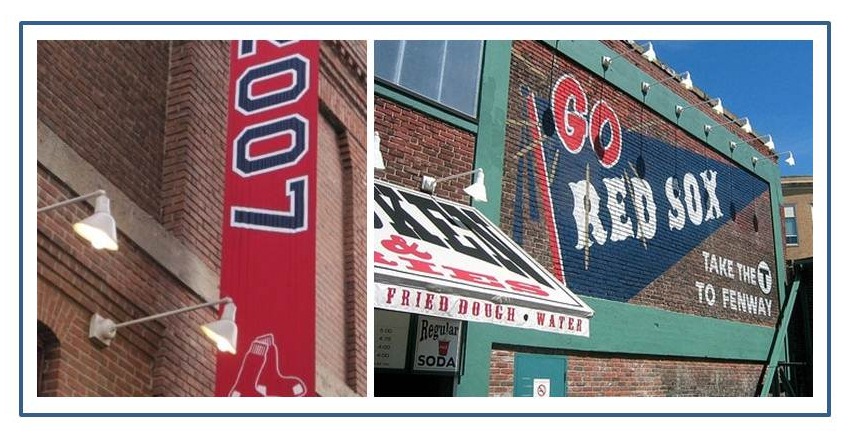 Angle Shades Shine for Fenway Park's Centennial Celebration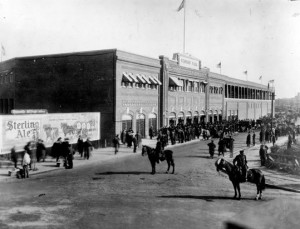 This week kicks off the 100th anniversary celebration of Boston's beloved Fenway Park. The home opener is tomorrow and next week the team will mark the anniversary of Fenway's opening on April 20, 1912 when they play American League rivals the New York Yankees. After last year's historic meltdown, Sox fans are hoping that their Beantown Boys can recreate the magic of the inaugural season at Fenway when the Sox won 105 games and went on to win the World Series.

Lighting up Fenway Park and many of the businesses along Yawkey Way leading to the park are quintessential gooseneck sign lights that add to the historical look and feel of the fabled park. Just like the Red Sox, these lights are American made classics that are designed to reach outward to properly highlight awnings, store logos, landscaping features, and business signs. These white fixtures are very similar to our own line of Gooseneck Angle Shades which come in shade sizes from 7″ to 14″ to accommodate most any need.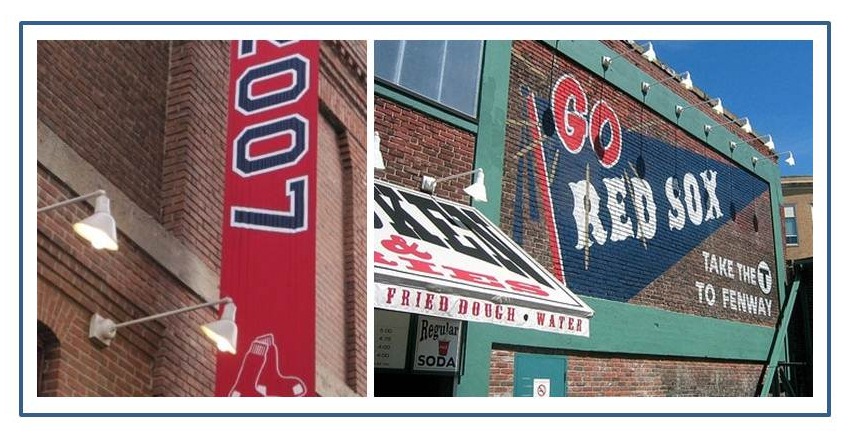 Finish colors are as numerous as strikeouts for Josh Beckett with more than 40 to choose from. Classic colors like black, white, and galvanized go well with almost any exterior look but you can step outside the base line and snag something funky and different like cruiser green, hammertone, painted gold, or butterscotch. A wide variety of gooseneck arm sizes and designs are also available so your light will have the perfect projection onto your sign or entryway.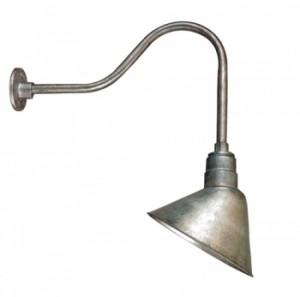 To give your new fixture a rustic look, consider adding a wire cage over the bulb which adds protection as well as style. Or the cast guard and glass option is a great pinch hitter when it comes to adding some punch to your lighting lineup. Need something a bit smaller for your space? Check out our line of Mini Barn Lighting which includes the Barn Light Mini Angle Shade perfect for small signs, a restaurant menu, or even to highlight artwork over the mantle!
Historical photo courtesy of Joy of Sox
Fenway photos courtesy of Stadium Journey