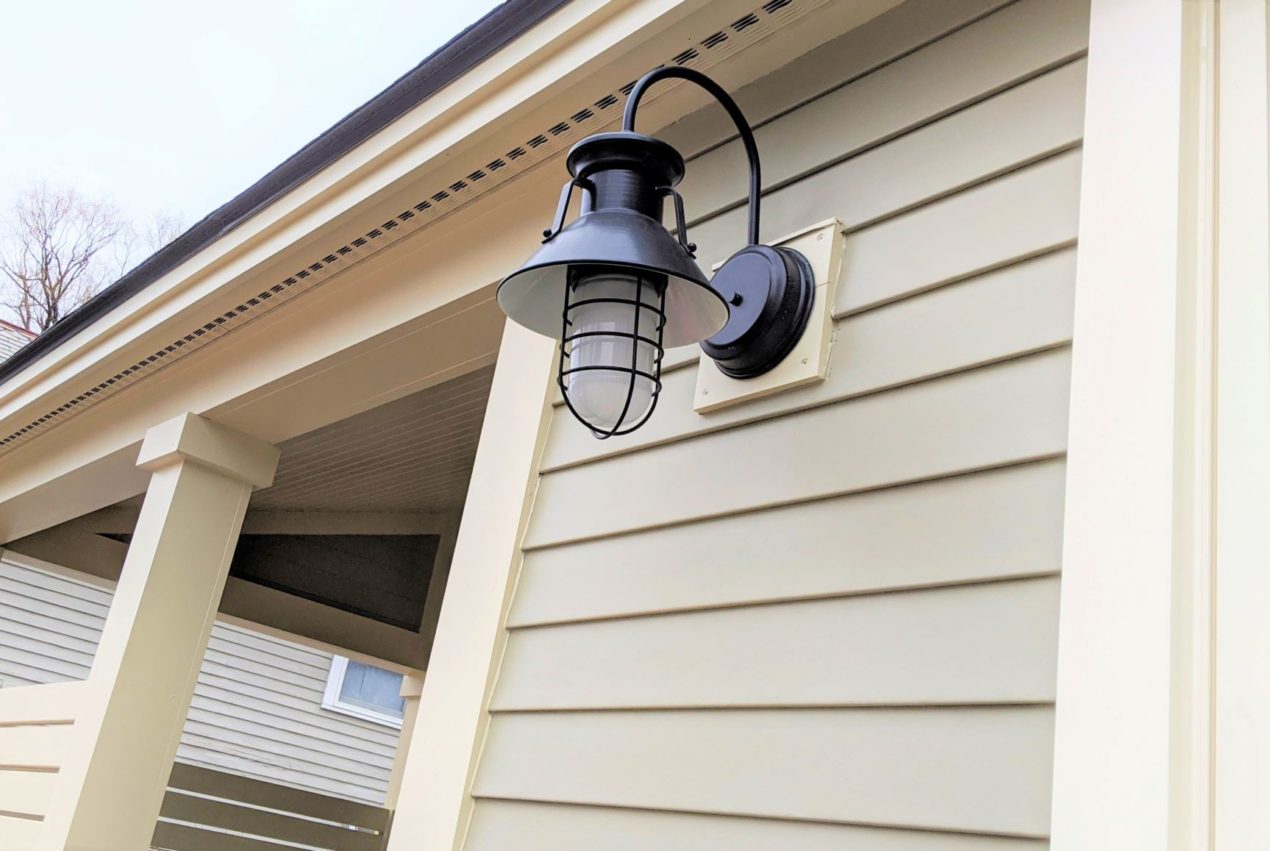 American-Made Wall Sconces Complement Historic Vermont Building
Small New England towns are loaded with history, and Bennington, Vermont, is no exception with its beautiful old churches, historic monuments, and antique stores brimming with vintage treasures.
One historic building is home to a corner store and sandwich shop called the Elm Street Market. When the owners wanted to expand recently to accommodate their growing catering business, they called in Architect Kelly Clarke with Centerline Architects to help create a new space that would honor the history of the existing building.
"The historic main structure houses the market while a mismatched garage in the rear is used for storage," Kelly explains. "The goal was to connect these two structures with an expanded food preparation kitchen and to unite the architectural style. The design of the exterior focused on harmony with the historical structure."
Choosing appropriate materials, colors, and fixtures to create this harmony topped Kelly's list. Exterior lighting needed to satisfy both safety and aesthetic requirements. That search led her to Barn Light Electric and the Colby Wall Sconce.
"The Colby Sconces have a large scale and gooseneck detail," Kelly says. "They were selected for their historically compatible appearance, but they also complement the owner's industrial style." Kelly customized these new wall lights with a Black finish, wire guard, and frosted glass.
"The owner was considering a red finish but, in the end, we decided to use black for its classic appearance and to match other details on the building," Kelly notes. "We added the wire guard and frosted glass to protect the bulb and reduce glare since this is a high-activity area."
The Colby Wall Sconce is hand spun from commercial-grade materials and hand finished in Barn Light's Florida manufacturing facility. Thirty finish colors are available for this rugged wall light, and a plug-in option can be chosen for interior settings.
"It was important for us to have a high quality, durable product with custom options. The style is unassuming and charming, and the scale perfectly matches the building," Kelly says. "The fact that Barn Light Electric lights are American made is a wonderful benefit."
Photos courtesy of Centerline Architects