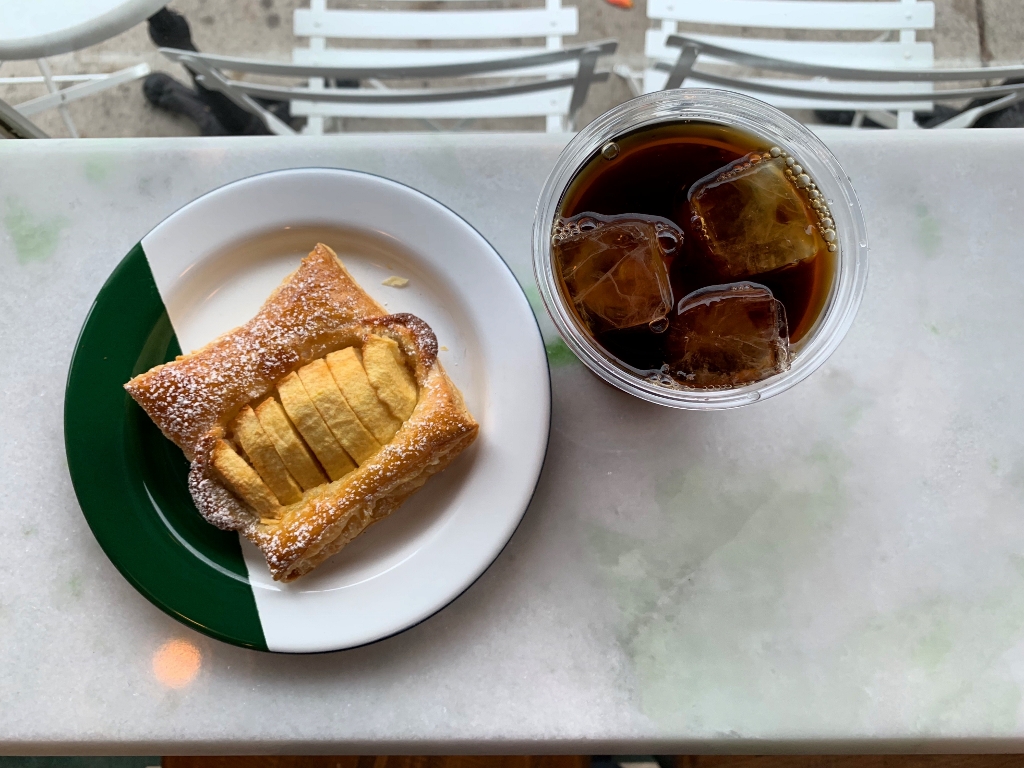 Porcelain Dinnerware Adds Old World Charm to Charleston Cafe
If you're lucky enough to wander the streets of downtown Charleston, South Carolina, make sure your feet find Cannon Street. There you will discover a European-style, old world café right in the heart of the city. Marie and Edward, owners of Babas on Cannon, recently remodeled the small space where they pride themselves on serving classic espresso and fine apéro.
"We were influenced by the European cafés where we spent so much time living and visiting in Italy, France, and Spain," Marie says. "We wanted our space to feel comfortable and welcoming with old world charm and a little Southern mystery thrown in as well."
Once a barber shop, the space needed extensive work. But like many renovation projects, a few treasures were uncovered like the original green-and-white striped floors and wooden rafters above the drop ceiling which was removed. These details were salvaged and refreshed and nudged the renovation in both color and style.
When selecting dinnerware for the cafe, a friend recommended Barn Light Electric. The couple searched for pieces that would not only be durable but unique and visually fun and beautiful. They chose the Dipped Enamel Breakfast Plates and the matching Dipped Enamel Dessert Plates to serve their carefully crafted baked goods, sandwiches, salads, and appetizers.
The couple customized these handspun porcelain enamel plates with our signature dipped finish in Vintage Green and White.
"These echo our floors! We love the rich green color. It contrasts well with lot of our dishes, but harkens back to our specific space," Marie explains. "Lots of restaurants use enamel plates and serveware because they don't break! But Barn Light Electric's are visually unlike any we had seen. A lot of enamelware is thin and light. Barn Light's is appealing in a tactile way — thicker, with a really nice weight to it."
Our porcelain enamel dinnerware is handcrafted here in Florida just like our porcelain enamel lighting. Handspun from commercial grade steel, each piece is coated with multiple layers of porcelain enamel glass then fired in a 1,500-degree oven to seal the glass to the metal. The result is a durable, high-gloss finish that will never fade.
"We love seeing how much our guests enjoy the presentation of our food on the plates," Marie says. "Every element in a restaurant matters. We think the plates help us convey a sense of not taking ourselves too seriously, while at the same time being very thoughtfully chosen."
Photos courtesy of Babas on Cannon