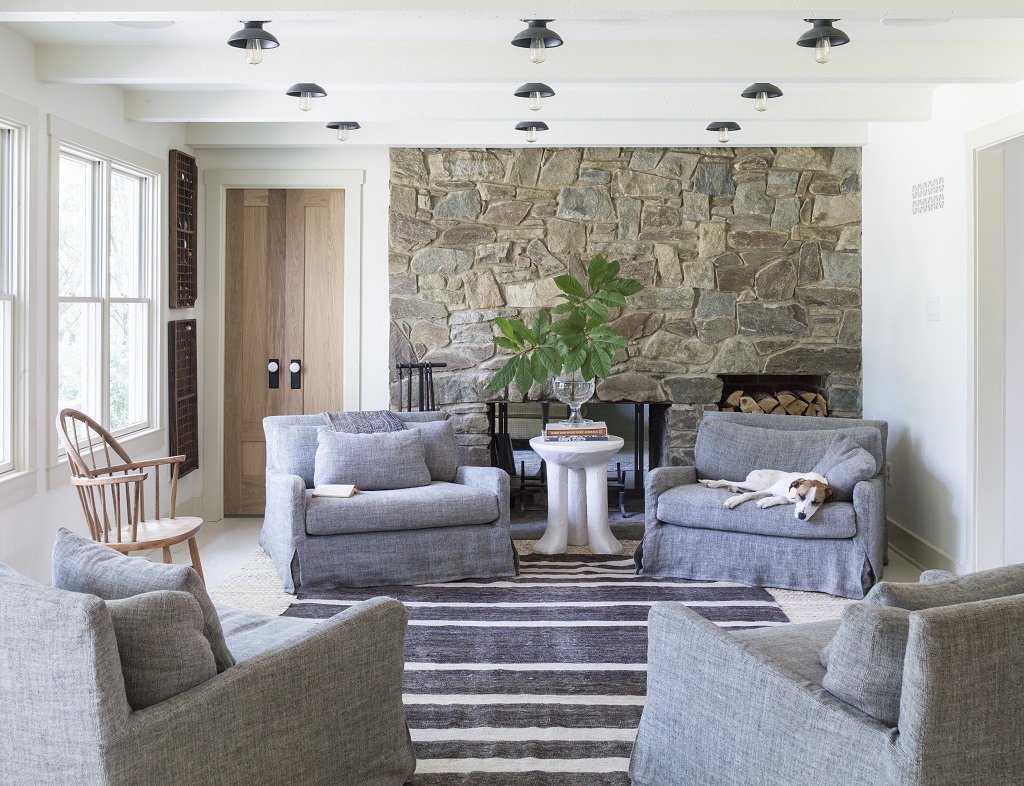 Guest Blogger | 8 Steps to Creating a Cozy Reading Nook
The winds are rising and the leaves are falling as autumn begins to make way for frosty days ahead. It's this time of year, when the weather is shifting and the daylight hours are dwindling, that we turn our attention indoors – to creating cozy spots to nestle and warm up icy fingers and toes.
And what better way to combat the cold beating at our doors than curling up with a good book, a steaming mug of tea, and a plush blanket in the perfect reading nook. Read on to learn how to carve out your own cozy reading nook for all the chilly eves ahead…
Pick the right spot. The first and most important step in creating a cozy reading nook is selecting the right spot. Look for an unused corner of your home that offers privacy and doesn't get too noisy (so you can get lost in your book!). While bedrooms, offices, and living rooms are ideal places for a reading nook, don't forget about large hallways and other transitional spaces.
Start with comfy seating. Comfortable seating is the cornerstone of any reading nook worth its salt. Opt for seating that is plush, comfy, and inviting, and also has good back support so you can enjoy yourself for long periods of time without getting stiff. Upholstered chairs, settees, loveseats, and even window seats are up for the job.
Create the right lighting. The perfect corner and the most comfortable chair simply become a place to nap if you don't have enough light to see your reading material. Here, lighting is about both form and functionality. Ensure you have good ambient light, and then add focused lighting for optimal reading conditions. Table lamps, floor lamps, sconces, and pendants all work well and also provide an opportunity to add style and aesthetic value to your nook.
Pull up a table. Every reading nook needs a place to set down your book, reading glasses, mug (or glass of wine), and table lamp. Choose something small that complements the rest of your room's décor, like this small Magnolia End Table or stool. Bonus if the table is lightweight enough to pull up to and push away from your chair without losing your page.
Pile on the textiles. Put the cozy in your cozy reading nook with plenty of soft textiles. Prop pillows for support; keep blankets handy for toasty toes; place a plush ottoman nearby to prop tired feet; and warm up the entire space – visually and physically – with a soft rug underfoot.
Provide storage. There's nothing better than a reading nook surrounded by bookshelves stacked high with your favorite tomes. If that's not possible, consider adding open shelving or even textured baskets to ensure your reading materials – books, magazines, newspapers – as well as extra blankets have a home.
Add personal touches. Give your nook some personality with family photos, cherished objects, travel mementos, fun signage, and other décor and accessories that speak to your style. TIP: Stack a few of your favorite books and top with a low-maintenance plant to bring life to your nook.
Top off your mug. There's no better way to keep the cold at bay than with a steaming cup of coffee, tea, hot cocoa, or warm cider (or maybe something a little harder for those extra stressful days) and a bowl of your favorite snack. Now that your cozy reading nook is ready, sit back, kick up your feet, and pour yourself a big glass of your drink of choice – you deserve it!
Guest blogger Melissa Andersen is a writer, editor, blogger, and social media manager/consultant for clients such as And North, Kaufmann Mercantile, and The Cousins from HGTV