Copper Lanterns Make Statement of Old World Style, Charm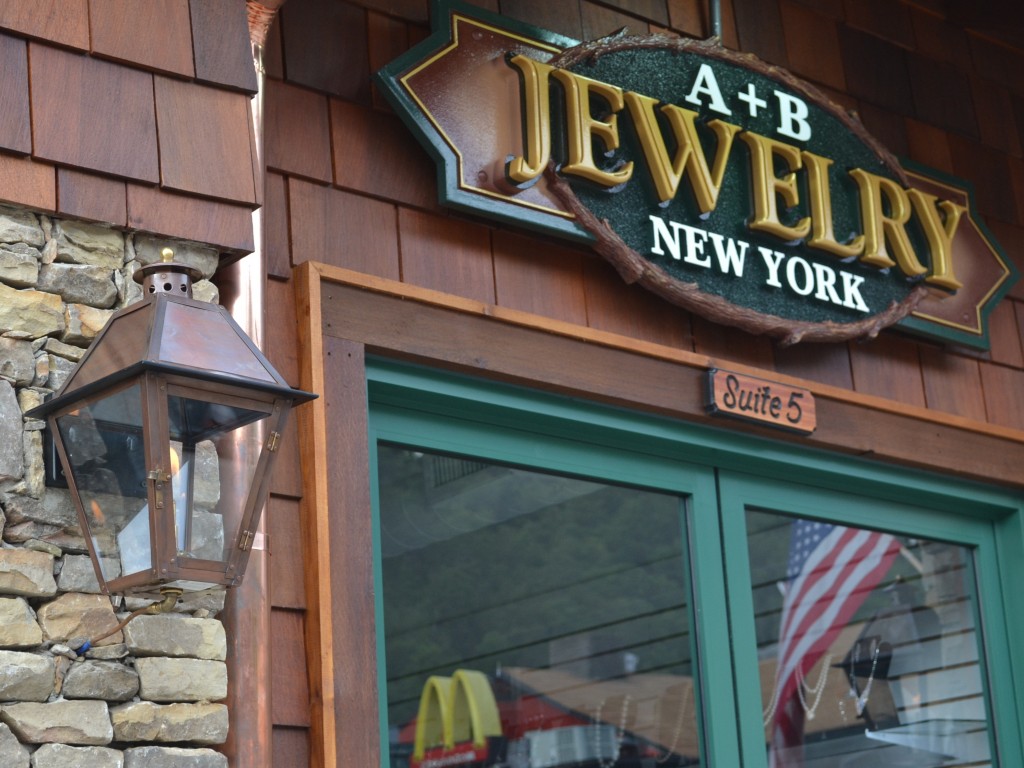 Looking for a way to dress up the exterior of your home or business? Nothing exudes Old World style and charm quite like the classic light which is the copper lantern. Take this business for example. Located on the bustling main street in Gatlinburg, Tennessee, this jewelry shop sees hundreds of thousands of people pass by its doors every year. What draws people into this store as opposed to the dozens of others that line the street? Perhaps it is the copper lantern mounted on the stacked stone wall that flanks the doorway, inviting people in with its beauty and flickering flame even during the daylight hours.
To get this look, check out the Smithfield Lantern, part of our collection of Outdoor Lighting. The Smithfield Copper Lantern is an extremely versatile lantern with dozens of options to choose from. Powered by electricity, natural gas, or propane, this lantern comes in four sizes and there are a dozen different ways to mount it including post mounting, stem mounting, or a standard wall mount such as these. Electric versions come with two or three candles depending on the size you choose, and the gas versions come with single burners except for the extra large lantern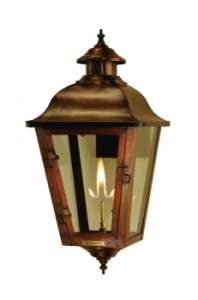 which features two burners.
The Smithfield features an aged copper finish with your choice of tempered or seeded glass. Copper is a unique finish that does not rust and will age gracefully to a beautiful patina over the years. All products are manufactured to last a lifetime with virtually no maintenance. Because of their strength and durability, copper lanterns are an ideal choice for businesses who don't want to replace exterior lighting every few years due to wear and tear. Likewise, for the home, copper lanterns are a beautiful addition to garage exteriors, porches, gardens, and driveways and will enhance the character of any home with their timeless appeal.