Ultra Modern Gooseneck Barn Lighting for Contemporary Tastes
So you've heard of Barn Light Electric and Gooseneck Barn Lighting before, but if you're not familiar with our website and array of products, you may dart away considering you're not living in an industrial farmhouse or rustic-like….barn.

But hold on for just a moment – don't close your browser window just yet! We offer far more than just barn-style lighting. Have you seen where it's being used today? It's not just for barns anymore; we have everything from mini sconces to chic and modern chandeliers. From the aforementioned provincial style homes, all the way to the sleekest post-modern loft, take a peek around our website and you'll definitely find something you like.
For the space age junkie with a knack for all things ultra-modern, we recommend the Ivanhoe® Barn Light. Like we mentioned above, the words barn light shouldn't fool you one bit. Shown above, the Ivanhoe® has a retro-turned-modern look. With say a black finish choice, you could even choose blue or green glass to add to the Jetson's inspired look. The colored glass will show through the central opening found on the shade's neck and would definitely make statement if you owned an up and coming, contemporary business.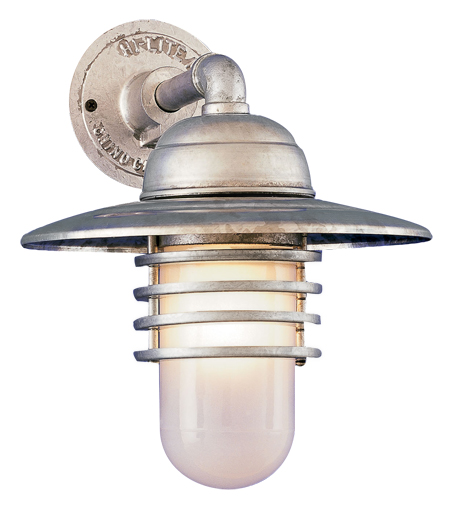 Another plus about the Ivanhoe®?  This American made light fixture is available in over 50 finish options for further customization. If you're open for suggestions, we recommend galvanized or a brushed aluminum finish if you want something to seamlessly blend with your modern and hip home
If you're interested in a coordinating wall light, the Wall Mount FGU Sconce has the same open center and shallow shade as the Ivanhoe Gooseneck. Mount the Wall Mount FGU Sconce by your front and side doors, or continue the look inside your home and use it as a modern vanity light or table light within the bedroom.