Two Stylish Farm Lights | The Hitchen Post & Evergreen Warehouse Shade
If you're familiar with the history of gooseneck lights, you already know that most of the original versions were intended for heavy industrial use and were rarely used in residential settings. Thanks to modern innovation, today's versions are more prevalent in homes of all sizes and styles.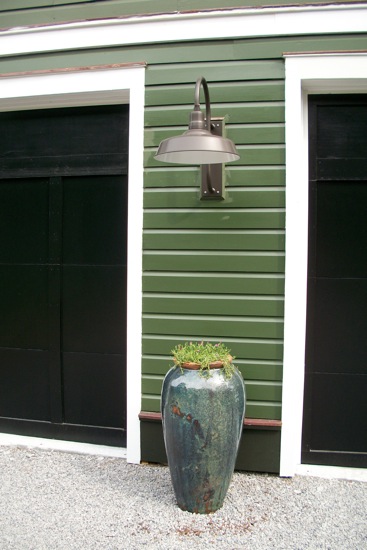 If you're intrigued by the unique shape and appearance of gooseneck lights, but you're unsure if it would fit a sophisticated setting such as a Victorian or Georgian Colonial Style home , there are two gooseneck lights you should consider for your more formal home: The Evergreen Warehouse Shade and The Hitchen Post.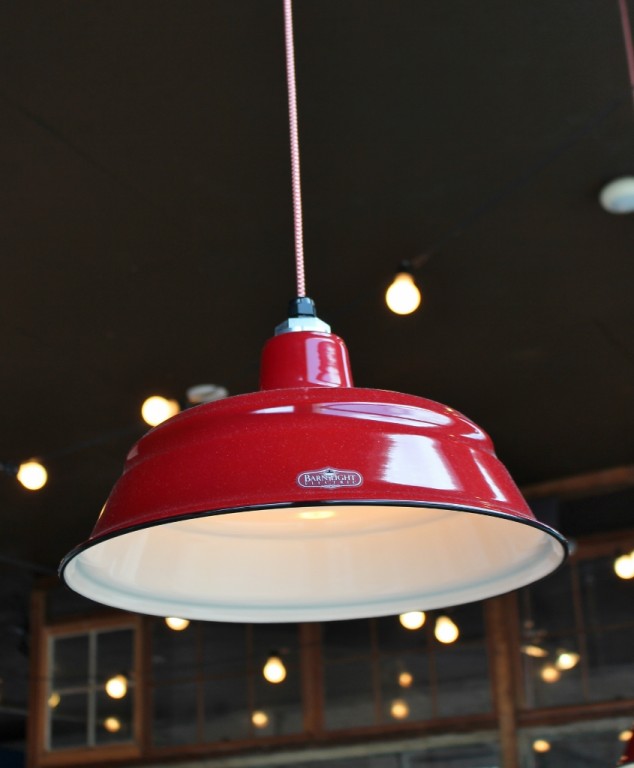 Whether you install these lights on their own or coordinate with a matching warehouse pendant, these fixtures are sure to add a touch of visual elegance to your home. The Evergreen (shown in black above) is a popular choice for bed and breakfasts, cottages, and guest homes. The Evergreen starts at $328 and comes with an ornate, ivy patterned arm that connects to a delicately sloped shade. This style of ceiling pendant is also known as our Old Dixie. The Evergreen's distinguished look is sure to be noticed along any exterior wall where it's added.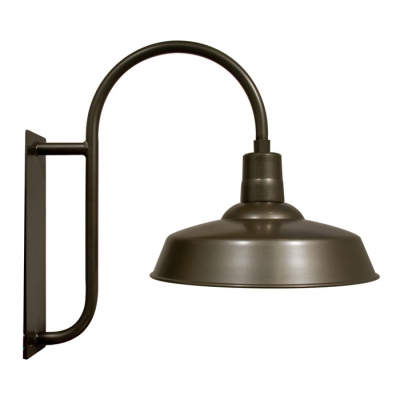 The Hitchen Post is slightly larger, and starts at $308.00 (shown on the left). It comes with an 18 inch traditional shade, however, if the style looks familiar, it's the same design as the shade used on Barn Light's Original Warehouse Shade. For extra durability and design functionality, The Hitchen Post is mounted with a large backing plate. This makes it a great choice for storefront exteriors as it will last for years and you can select a finish choice to match the appearance of your business!
The Evergreen and Hitchen Post are just two of dozens of styles of gooseneck lights sold at Barn Light Electric. You can also find matching stem mount lights for outdoor patios or indoor ceiling pendants for kitchens and dining rooms.